Article by WL Low
For those who don't frequent Sungei Wang Plaza enough, specifically the CMY Audio & Visual branch there in the LG floor, be prepared for some surprises!
CMY Audio & Visual has consolidated both it's Sungei Wang showrooms on the the new 1st Floor mega showroom, similar in concept to the one in Sunway Pyramid, which we previously reported on.
The new in the latest CMY Sungei Wang revamp is the inclusion of a custom install "Home Cinema" concept from Fidek, complete with cinema foyer too!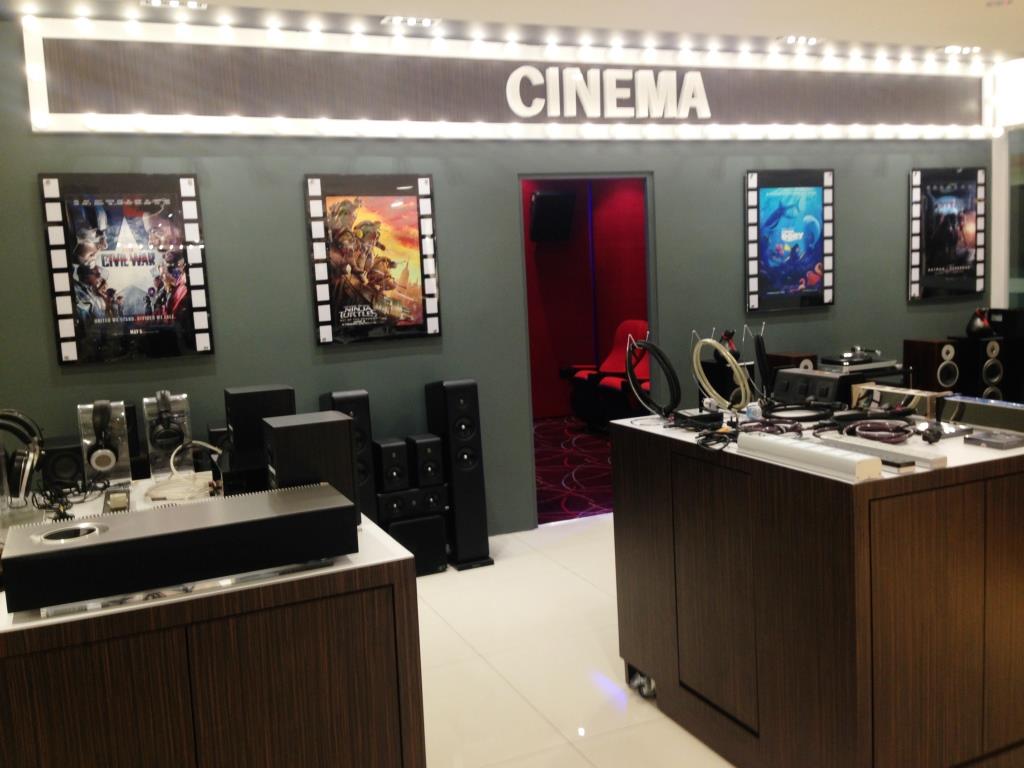 It's a totally well damp room that is built to reflect the cinema acoustics & feel, right in your house! The Fidek system features the latest DTS-X & Dolby Atmos surround formats and comes as a package, with horn loaded speakers and cinema like surround sound speakers to replicate the effect. The star of the whole system must be that acoustically transparent screen, in which the front L/C/R horn loaded speakers are mounted just behind the screen, with all the amplifiers, processor & Bluray disc player all rack mounted in a control room, just like a real cinema would've done. Also optional on the menu is an HTPC system with multiple NAS support.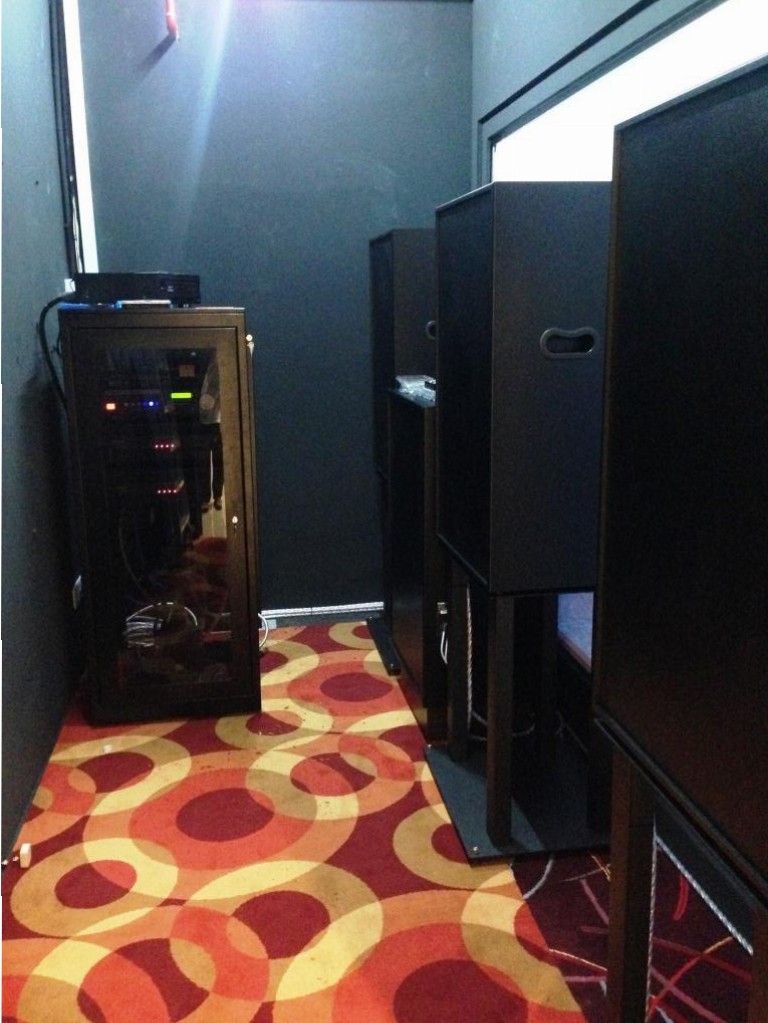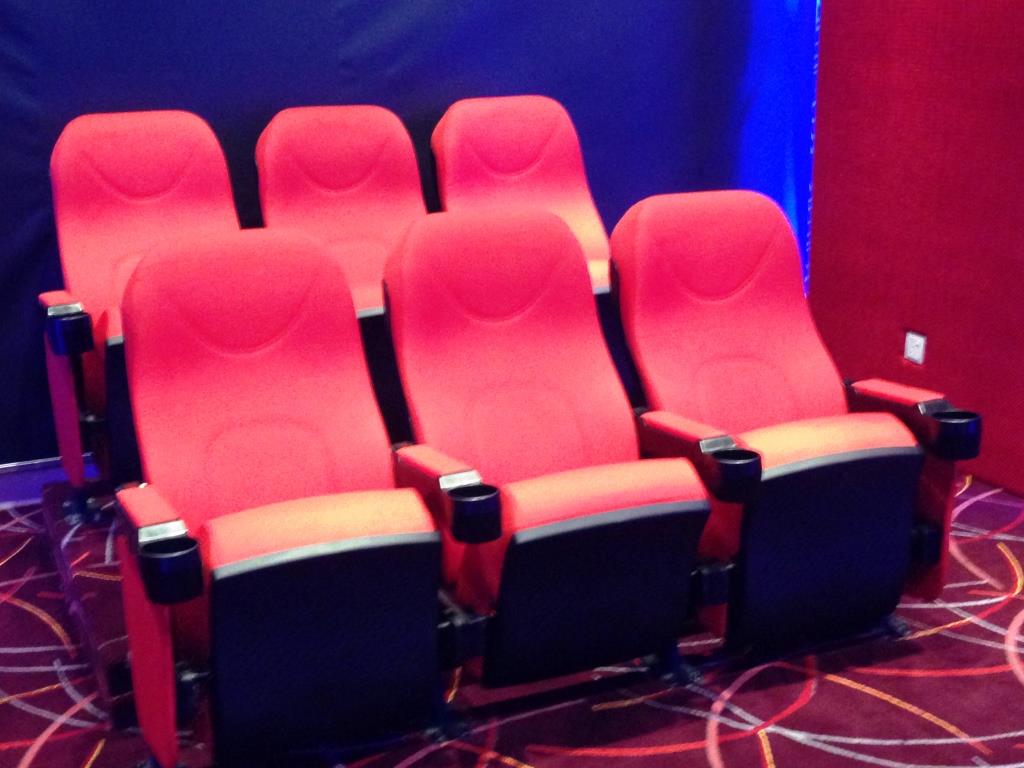 I was treated to a movie & snippets from Moonwalk, Micheal Jackson's concert Bluray disc. The 16:9 ratio screen colour was vivid, with a detailed & crisp picture quality. The surround sound system really does mimic as those found in cinemas. The only thing that's missing in the whole cinematic experience?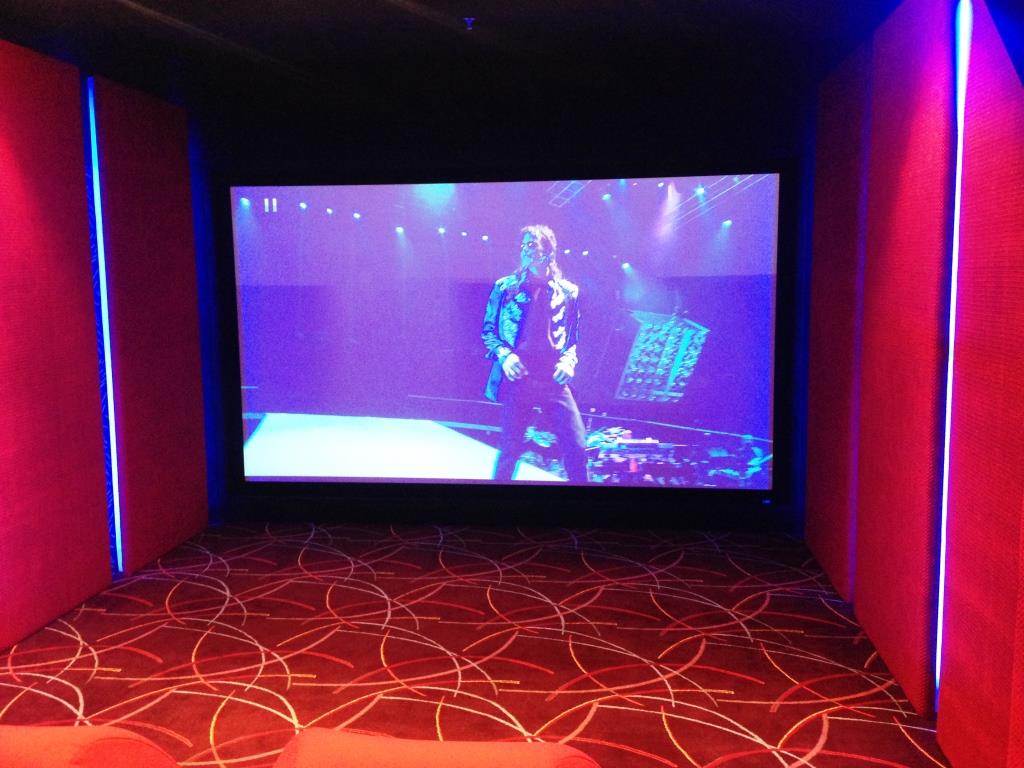 Popcorn & Coke would be great companions! For more info, or if you wish to experience custom install HT install with the near complete cinema feel, contact John Yew at 016-2861000, or better yet just drop by to the brand new CMY Audio & Visual showroom in Sungei Wang Plaza to experience it for your feel good self!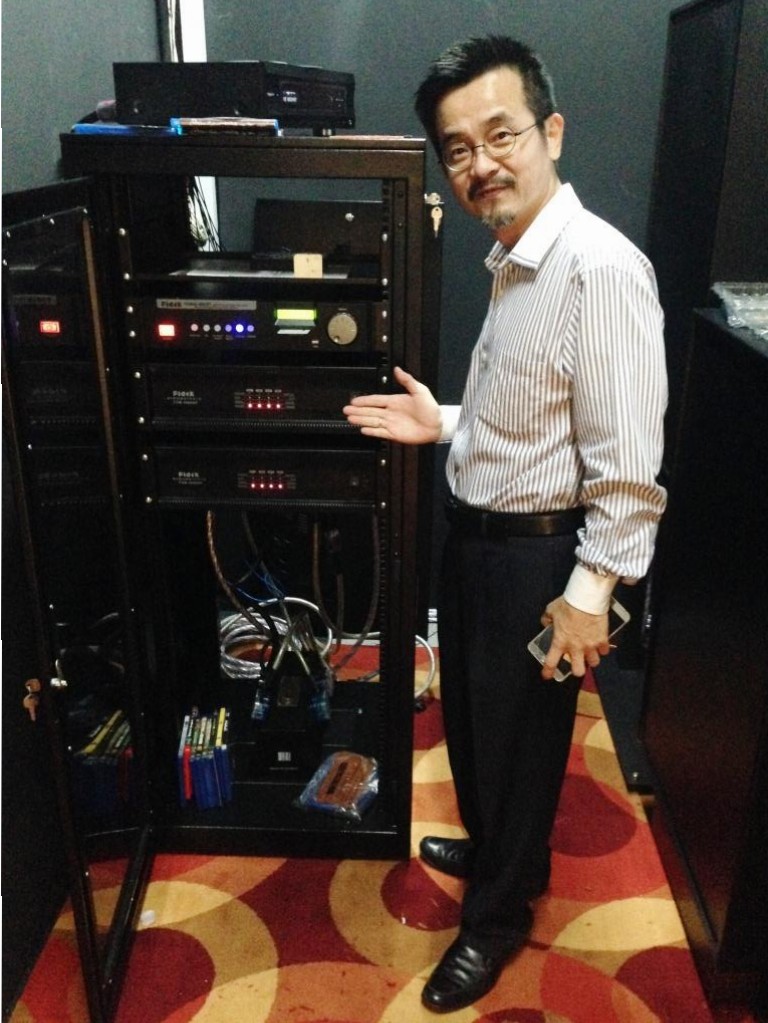 Article by WL Low