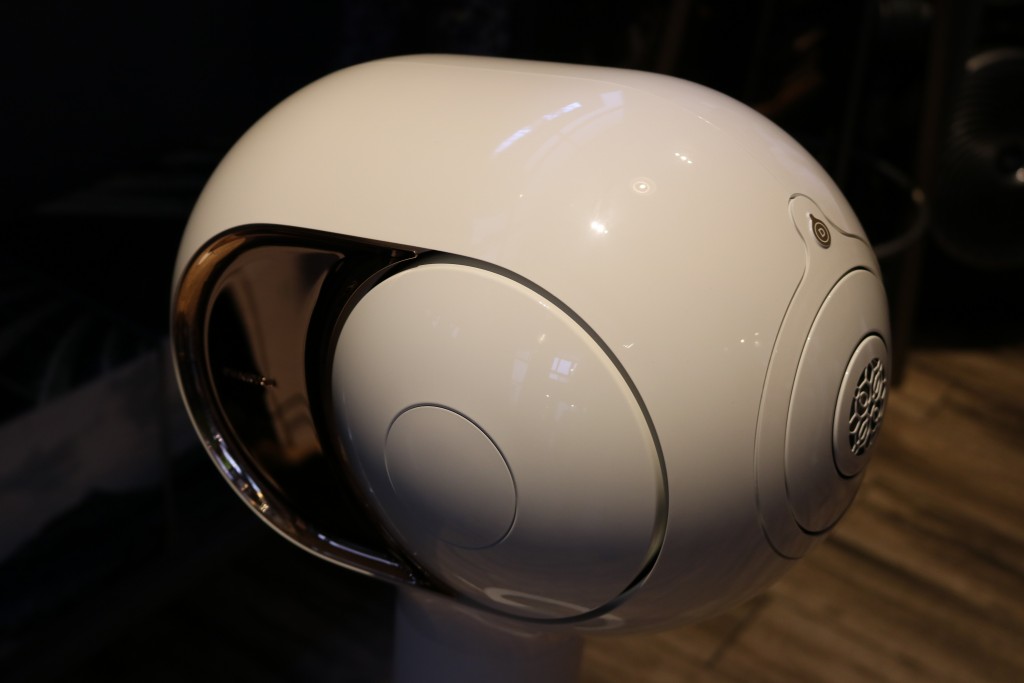 By Lam Seng Fatt
Yesterday, PULP, a hipster cafe on Jalan Riong in Bangsar, Kuala Lumpur, resonated with clean and clear music from something that looked like an odd-shaped football on a stand.
That 'odd-shaped football' was in fact the Devialet Gold Phantom, a lifestyle product from Devialet which looks like it is designed to be a conversation piece in your living room while being able to produce high-quality music. At PULP, the Devialet Gold Phantom played music files that were bluetoothed to it from a laptop.
The Devialet Gold Phantom is named 'Gold' because it is gold-plated. On top of that, it is eight times more powerful than the Phantom with 4,500 watts of power.
As with other Devialet products, its amplifier section uses its proprietary ADH Intelligence which is a technology that has succeeded in combining the sophistication of the Analog amplification (Class A) and the power and compactness of Digital amplification (Class D).
Gold Phantom also has a new Titanium Tweeter which can reproduce high freqencies up to 27kHz.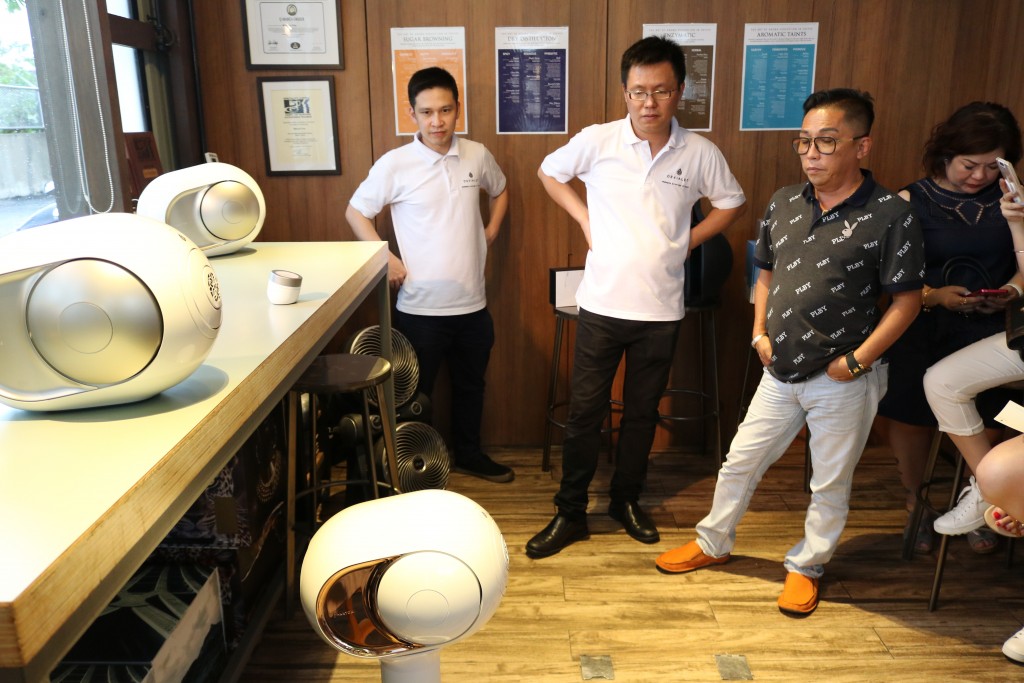 Swedish Statement's Koo Shiuh Yuan said he has played the Devialet Gold Phantom in a room measuring 20 feet by 30 feet and it was powerful enough to fill the room with loud music. Swedish Statement is one of the partners of DV Audio Malaysia Sdn Bhd, which distributes Devialet in Malaysia.
The Devialet Gold Phantom retails at RM13,900.
Here is a video of the Devialet Gold Phantom in action. Note the double woofers at the sides of the player.