Bright and Sharp
by Dick Tan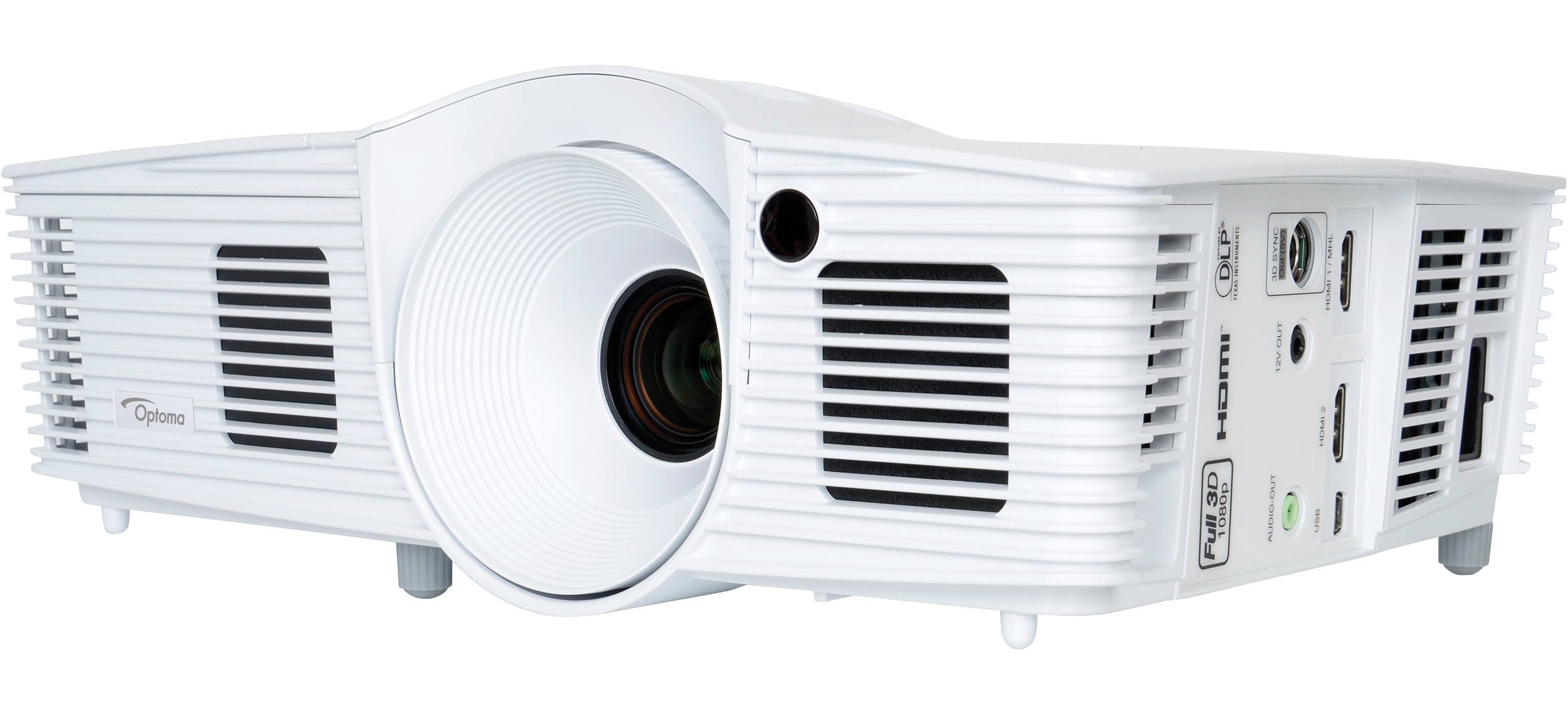 Optoma has an almost unassailable reputation for producing a wide range of home theatre projectors that deliver the goods yet are readily affordable.  Their message is clear….great performance projectors need not cost an arm and a leg.
As such, Optoma projectors have always been eagerly sought out by videophiles on a budget as well as those looking for the ultimate in big screen visual performance.
The recently introduced HD28 DSE from Optoma is a perfect example of Optoma's 'most for less' design goal.
Retailing at RM4,799 this single chip DLP formatted projector is set to compete at the extreme lower end of the affordable home theatre projector market.
To be sure Optoma faces competition from many of its competing contemporaries in terms of absolute pricing.
Having said that the HD28DSE is so well armed with key visual enhancing features that its competition may, perhaps, find itself a little lacking in the technological department.
To give you a little 'heads up' on the HD28 DSE it is, at the time of writing, the first if not the only entry level home theatre projector to come built-in with the much vaunted Darbee Processing. This American designed visual enhancing technology is said to effectively improve visual sharpness without introducing undesirable artifacts that usually accompanies the garden variety 'sharpness' control that comes with most projectors.
The Darbee Processing feature alone, until now found only in a few select high performance Blu-ray Players or sold as an add-on outboard visual enhancement tool, will give the HD28DSE a leading visual enhancement advantage over its competitors.
Another almost equally important feature claimed by Optoma for the HD28DSE is its unusually long life of 8,000 hours. If substantiated, the HD29DSE must rank as the first home theatre projector with the longest lamp life rating.
Other features include a 1920 x 1080p full HD resolution into a 16.9 aspect ratio, a very bright 3,000 lumens light output, a claimed 30,000 contrast ratio, 2 HDMI 1.4a inputs, a built-in 10 watts audio monitoring speaker system, 3D compatibility and a throw ratio of 1.48 – 16.2ft for a 100 ft wide picture.
For further details contact:
Vismart Sdn Bhd
Tel: 03 79586688
Daniel: 016 2105088
Article by Dick Tan