Great Sound Everywhere
by Dick Tan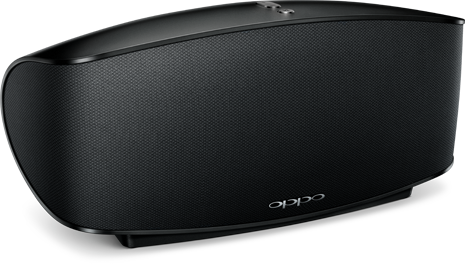 To the AV community the name of Oppo invokes images of high quality, high performance AV components. Enthusiasts who are serious about the fine performance of their audio/AV systems are also likely to be familiar with Oppo's superlative range of Blu-ray disc players, headphones and headphone/DAC amplifiers.
In a product range expansion exercise Oppo recently also made a highly-concerted move into the bludgeoning Wi-Fi speaker market with the introduction of its Sonica Wi-Fi Speaker System.
Designed by the renowned Igor Levitsky who was also responsible for Oppo's award winning PM Series planar magnetic headphones, the Sonica Wi-Fi speaker, says Adrian Lee, Sales Manager of Oppo Electronics,"Is an elegant and powerful Wi-Fi speaker. It is conceived at the onset with state of the art technology to deliver unbeatable sound quality in a compact, easily transportable package".
Examples of its high-performance features include the ability to tune the Sonicas for optimal sonic performance, via a Sonica app, in every conceivable acoustical situation.
Measuring 11.9″ x 5.8″ x 5.3″ and weighing 2.5kg., the Sonica is described as a 2.1 channel system featuring one 3.5″ woofer, two 3″ bass radiators and two 2.5″ full range drive units.  The drive units are strategically mounted for optimum sound dispersion and are driven by two bridged 19 watts amp for the bass and two 10 watts amp for the full range drive units.
Other features, in addition to the Sonica's proprietary wireless system, includes Bluetooth, Airplay and DLNA streaming.
Inputs and connections include a USB, auxiliary and Ethernet port that enable the Sonica to decode audio files of up to24 bits/192 kHz from USB drives, DLNA servers and NAS drives. It also supports lossless audio formats such as FLAC, WAV and Apple Lossless.
The Sonica Wi-Fi Speaker can be used singly or in stereo pairs or in a multiple speaker, multiroom configuration.
Retail price per unit is RM1,299.
For further details contact:
Oppo Digital Malaysia: 03 79585399
Adrian Lee: 012 7025918
Article by Dick Tan