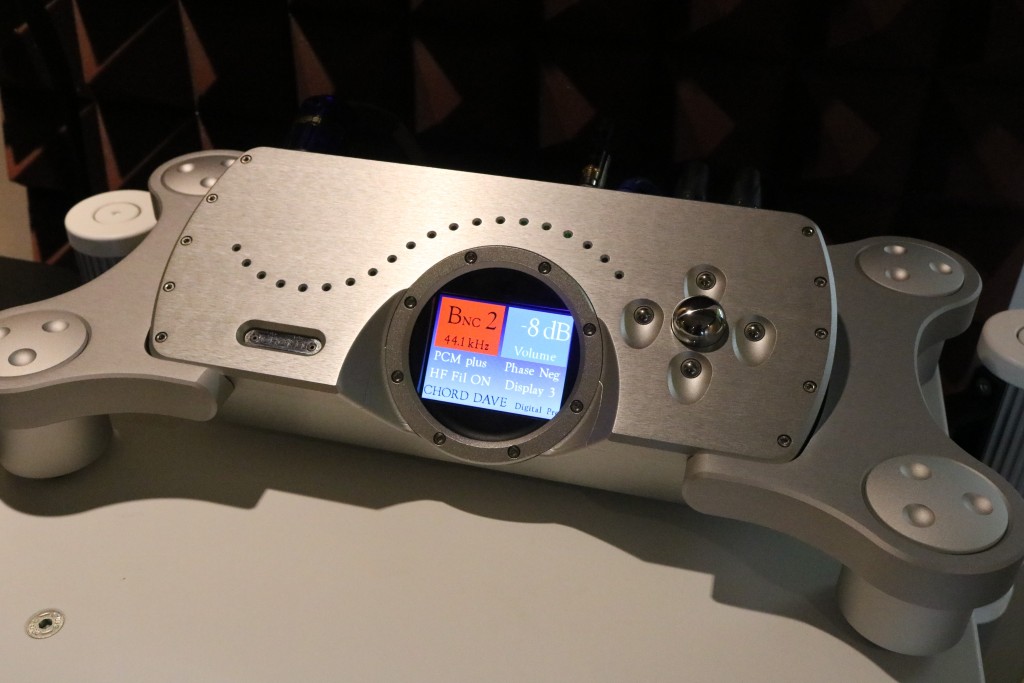 By Lam Seng Fatt
I shall end 2016 by posting a review of the Chord DAVE DAC. From the outset, I must state that it was one of the best DACs that I have ever heard.
I had pestered Nelson of Centre Circle to pass a Chord DAVE DAC for me to review at home, but the unit that he had was already booked by a buyer. So I decided to bring my laptop with my test music files to his showroom in Taman Tun Dr Ismail recently and spent two hours listening to PCM and DSD files.
I am a fan of Chord DACs and own a Hugo. So I can say that it has the Hugo kind of sound, but with much better resolution, greater depth and width of soundstage and more etched-out images.
The first thing you will notice about this DAC is its bass. Not only is there a prodigious amount, but it has texture, details and is punchy. Bass lines are rendered with a rhythmic pace and right timing that will make you tap your foot to the beat of the music.
The improvement in rendition of bass reminded me of the time when I plugged an MIT Z Strip power conditioner into my home rig. I ended up buying the Z Strip from Tong Lee. So, would I end up buying the Chord DAVE? I would, if I have the funds.
Unlike the Hugo, the DAVE does not decimate DSD files to PCM for processing. However, the detection of PCM and DSD files is not automatic and you have to press some buttons for PCM and DSD decoding. It takes a few seconds and some clicking sounds, and is a bit inconvenient, but with the kind of sound quality coming from the DAVE, I was not too bothered.
The differences in sound between PCM and DSD native playback were quite apparent and it is only a question of which you prefer.
I played an Adele track (16/44.1 PCM) as PCM and then converted on the fly with J River V21 into quad DSD. I compared the files several times and could not decide which sounded better. So I enlisted the help of Centre Circle's Sky Wong who was busy with some work in the reception area of the showroom. Sky listened with deep concentration as I played the PCM and DSD versions of the Adele song and he preferred….DSD. He said the bass sounded lower and the soundstage was larger.
Playing PCM files with the DAVE was sheer joy. There was no stridency to the sound of violins and trumpets, there was a naturalness to the sound of the piano and vocals and, yes, there was the right timbres to all instruments. And the bass – I have to mention the bass again – was delivered with the right amount of 'thump' on the bass drum and 'thwack' on the snare drum. Double bass lines were easy to pick out and follow.
I end 2016 on a happy note, blissfully aware that digital music has come of age and can be as enjoyable as analogue music.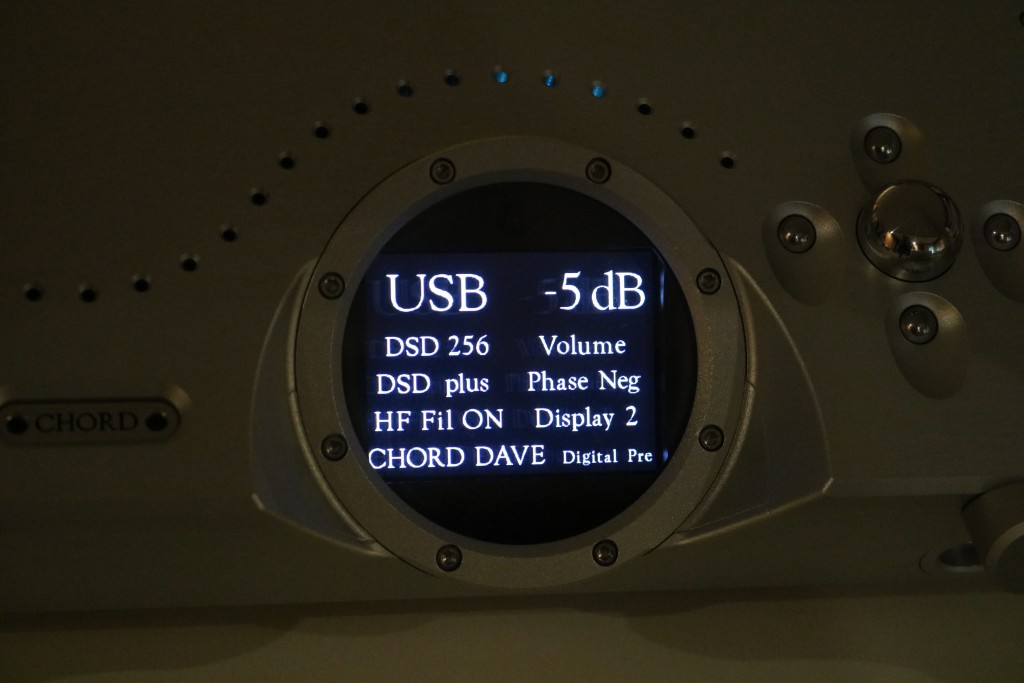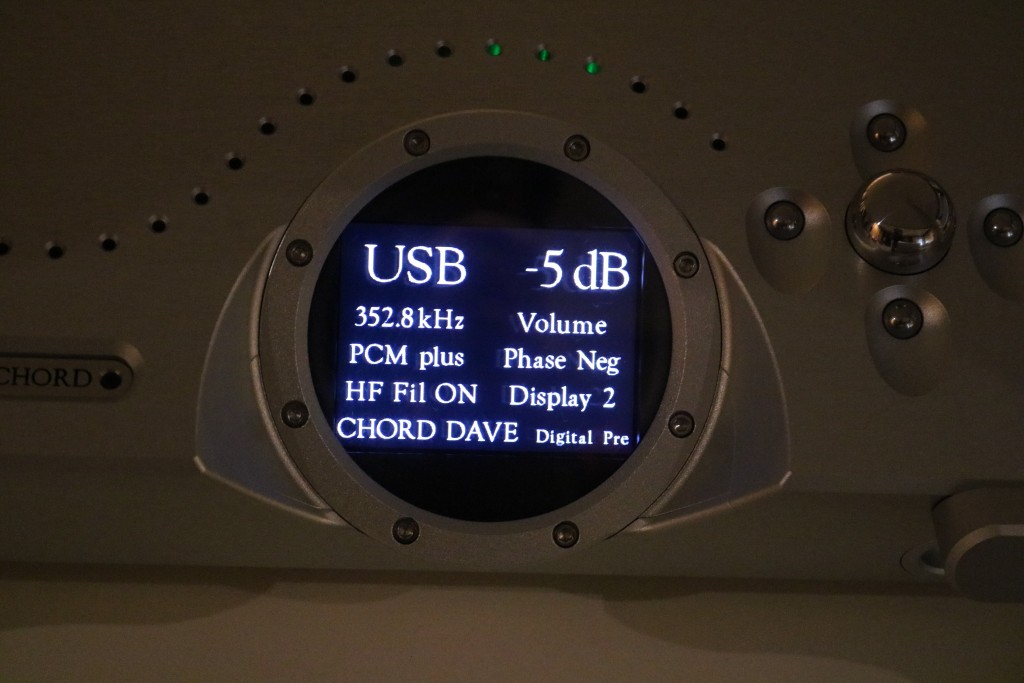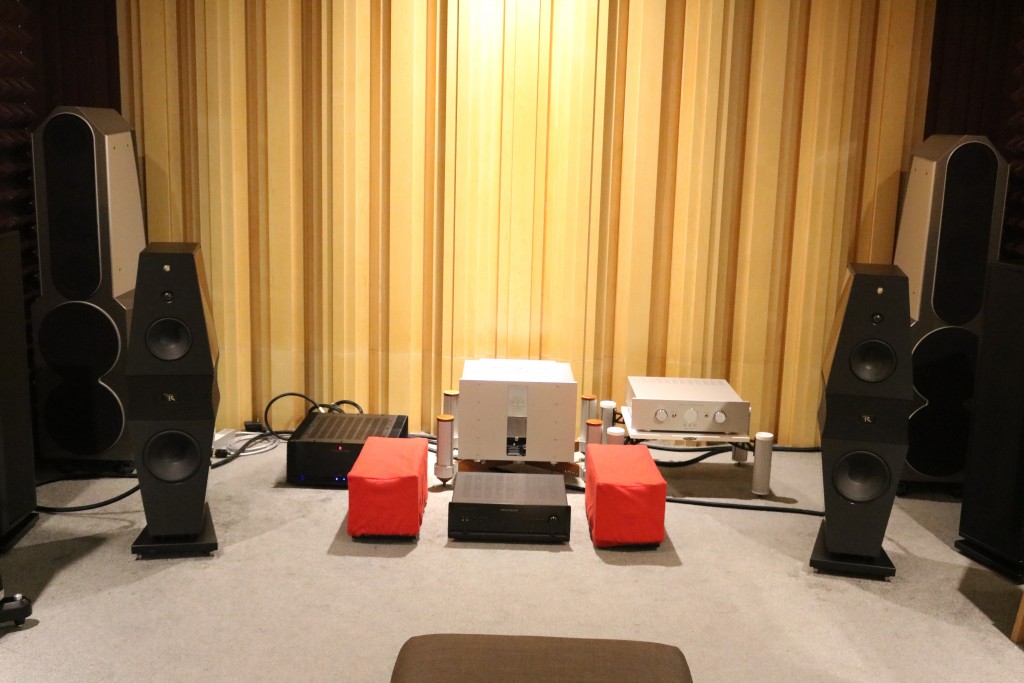 The Chord DAVE DAC retails at RM40k plus. Call Nelson or Sky at Centre Circle for more details.