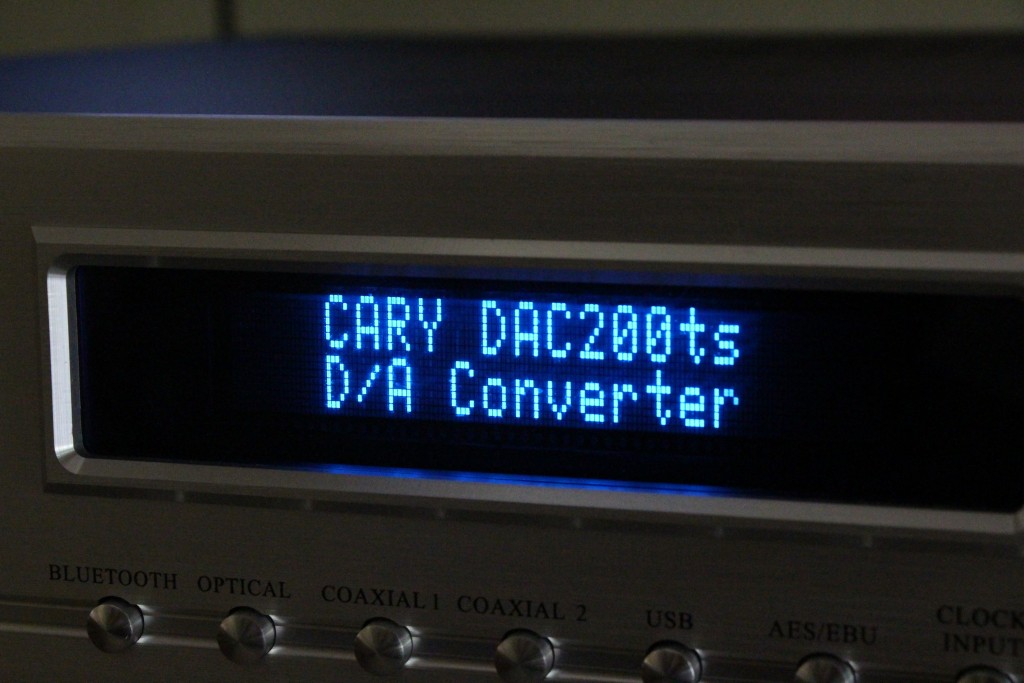 By Lam Seng Fatt
The Cary DAC-200ts is a unique digital-to-analogue converter as it has a solid-state and a tube output and you can switch from one to the other on the fly. So I spent quite a bit of time switching from transistor to tubes and it was interesting how the shades of music changed with the type of output.
But first, I have to get an issue out of the way. The manual of the Cary DAC-200ts says that it can accept DSD up to 11.2 (DSD 256). However, when I played 16/44.1 PCM files converted on the fly with J River v21 to DSD files, I could play DSD5.6 (2XDSD) on DOP, but the DAC could not accept DSD11.2 (4XDSD).
So I e-mailed Cary via Kenny of Audio Perfectionist, Cary's Malaysian distributor, and Billy Wright of Cary replied: "Regarding this issue,we are working with USB driver software engineers to update the driver due to an issue reading DSD256 files." So, owners of the Cary DAC-200ts are assured that there is a firmware upgrade.
With the Cary DAC, I had more fun playing around with the tube and transistor outputs than with comparing PCM versus DSD playback. With the tube output (did I mention that it uses two 12AU7 tubes?), there was less punch but more 'cream' and with the transistor output, there was more punch and a less dense midrange. Chances are you would use the transistor output for rock songs and the tube output for ballads. The tubes added a very attractive smoothness and density to female vocals especially. It was great fun playing with the outputs and for that alone, this DAC is highly recommended.
The Cary DAC-200ts uses four Asahi Kasei AK4490EQ DAC chips. From the Cary website: "The DAC-200ts digital to analog converter is the pinnacle in digital AND analog circuit topology. Packed with features like TruBit upsampling, the DAC-200ts utilizes a 128 bit DSP engine that expands native bit depths to 32 bits and upsamples incoming rates to 1 of 7 selectable sample rates, up to 768 kHz! Whether a signal is upsampled or left native, the signal is clocked several times with our OSO reclocking, then sent to 4 independent DACs for 8 channels of processing. Why do we go to such lengths when our competitors use one or maybe two DACs? Because using multiple parallel DACs ensures that the process of converting a true balanced or single ended digital signal will retain all the musicality stored within while transitioning it to a pure analog signal that sounds like analog! Even more important than the digital topology is the analog circuit. Once we've ensured the best possible, most pure, conversion of the digital information to an analog signal it is introduced to our analog circuit."
Its upsampling switch is also interesting as it could upsample to 352.8 but not 384, and to 705.6 but not 768. Cary's upsampling feature was one of the better ones that I have heard as there does not seem to be any 'glassy' sheen to the upsampled music, and there seemed to be more shades of blackness in the quiet parts of the music. But I am not a fan of upsampling and I listened to the PCM files in their native sampling frequencies.
What the Cary does well is to create a quite large and deep soundstage with a clean and clear presentation of the music. The height of the soundstage seemed higher than usual which gave it a more 'uplifting' music listening experience. It seemed easier to enjoy the music with a higher soundstage.
As for the DSD playback, the Cary did reveal the differences between PCM and DSD. I played ripped CD files (16/44.1) converted on the fly with J River v21 to 2XDSD and as expected, the bass went a bit lower and was more defined and micro dynamics improved. But like I stated before, I had more fun playing around with the tube and solid-state outputs.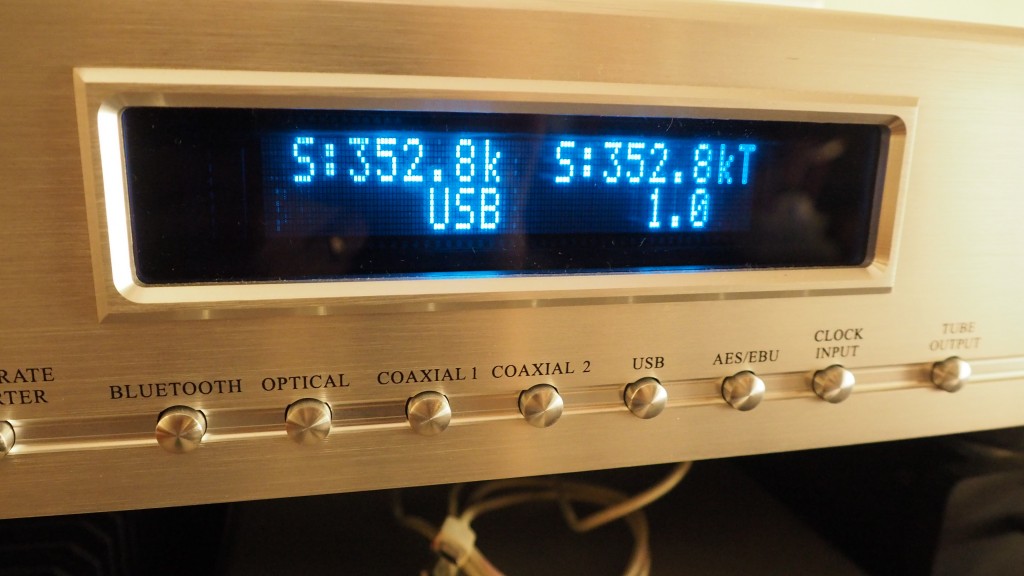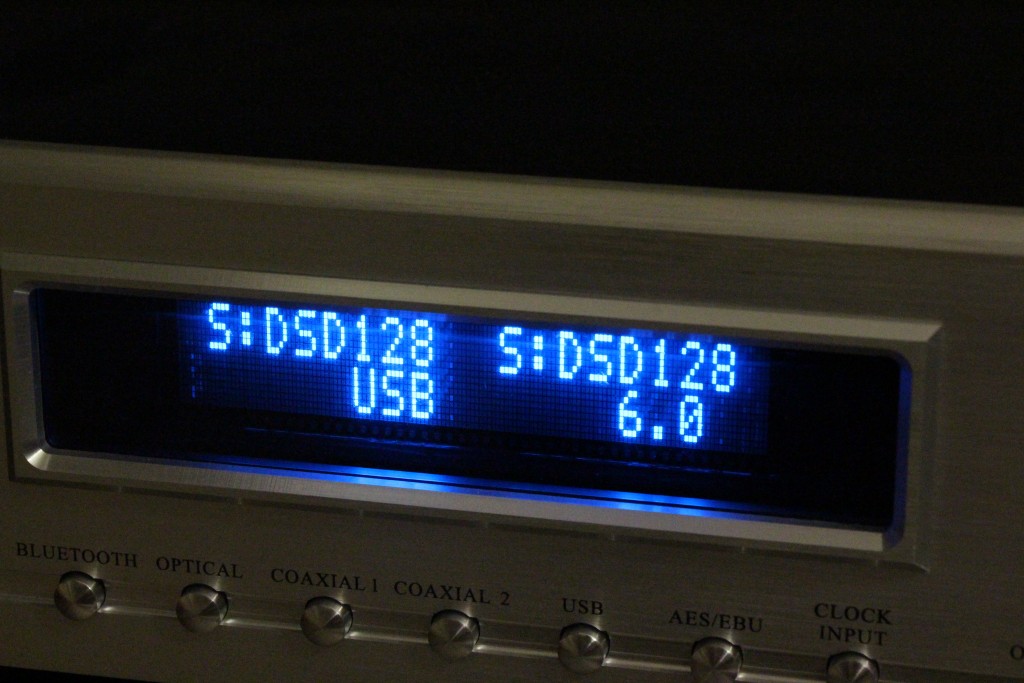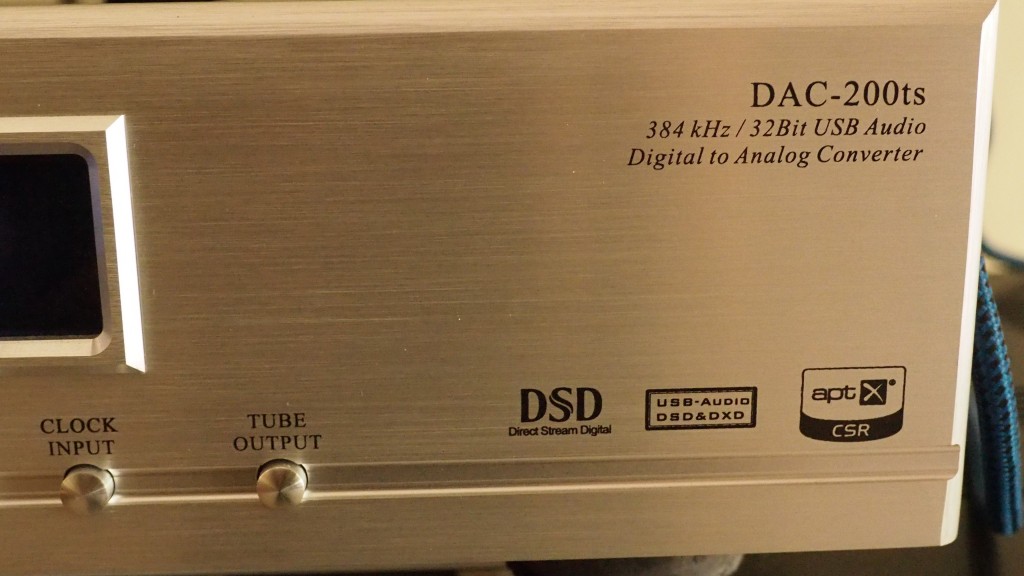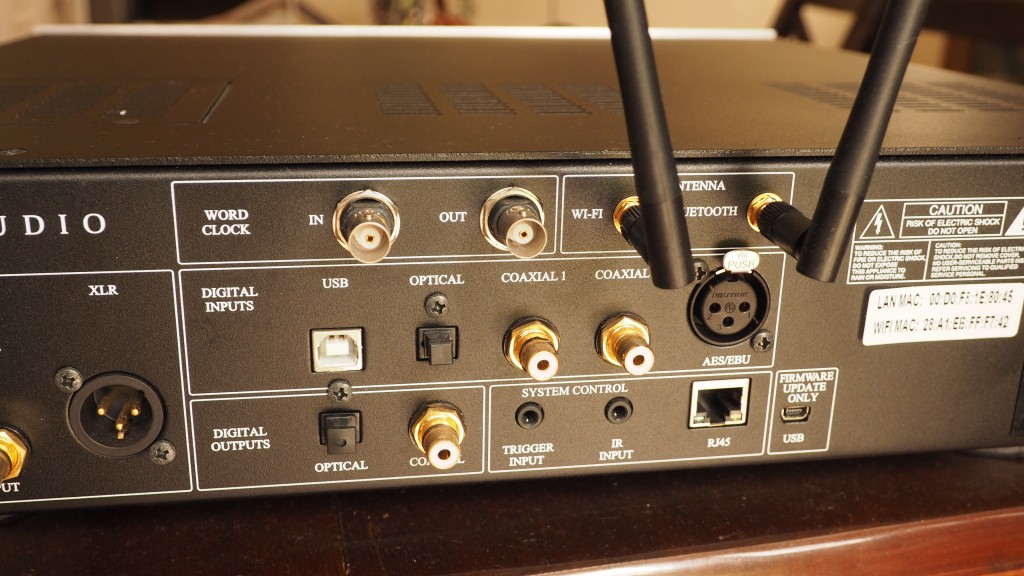 The Cary has antennae which you have to attach to the rear panel for streaming via Bluetooth. I tried it with my HTC phone but could not get it to work. You need Bluetooth aptX for it to work, so you will have to check if your handphone has that upgraded app or not.
To make it more user friendly, Cary offers free iOS and Android Control apps.
The Cary DAC, like many others these days, features a volume control enabling it to act as a preamp. I tried it and found it to be adequate, but I preferred to use it as a DAC connected to my Lamm preamp.
Many audiophiles associate Cary with a 'soft' sound, but the DAC-200ts did not show any 'softness' even with the tube output. Instead with the tubes, you get an extra shot of richness and warmth with just a slight loss of punch.
Cary products are available at Audio Perfectionist in Jaya One, Petaling Jaya.