Raising the Bar
by Dick Tan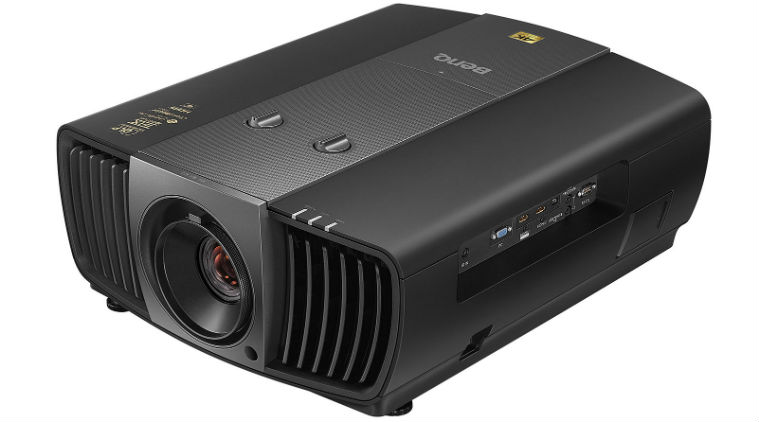 As we draw towards the end of 2016 the home theatre projection world appears to come alive and is abuzz with launch activities that has introduced, within a two-month period, a record number of projectors in such a short span of time.
One of the more interesting product launched was BENQ's W11000, the company's new flagship projector and the first DLP based 4K home theatre projector.
In addition, the W11000 is also believed to be the world's first DLP formatted projector to acquire the prestigious THX certification. On the matter of resolution, the W11000 is certainly not a 1080p native design but neither is it a full 3840 x 2160 UHD resolution unit. It apparently comes with a native 2716 x 1528 native resolution that utilizes its proprietary XPR technology to bring the resolution all the very up to 3840 x 2160 pixels, achieving along the way a total 8.3 million pixel counts.
According to BENQ, its XPR technology enables the W11000 to produce a larger and sharper image.
Set to retail at RM23,800 the W11000 is rated to be able to produce a native 50,000.1 contrast ratio with a brightness level in excess of 2,200 lumens. Lamp life when operating in an extended eco mode is 6,000 hours.
Other equally important high end features include support for anamorphic 2.35.1 CinemaScope style aspect ratio when used with a similarly shaped screen, high accuracy ISF certified calibration, Dynamic Black Technology with Active Iris control for optimum black level and contrast ratio and a highly flexible vertical and horizontal lens adjustment for optimum projector to screen placement.
According to BENQ the W11000, in order to achieve THX's certification had to undergo over 18 months of rigorous development which comprises 200 THX laboratory test covering over 500 data points. This process is said to ensure strict colour accuracy, precise gamma levels, ideal colour temperature and a super high native contrast.
For further information contact:
BENQ Service and Marketing Sdn Bhd
03 79547800
Article by Dick Tan