Article by WL Low
After hearing so much about the potential of a DIY Raspberry Pi digital media player project, I head to Simon's lovely abode to listen to his unit, and his hifi system as a whole.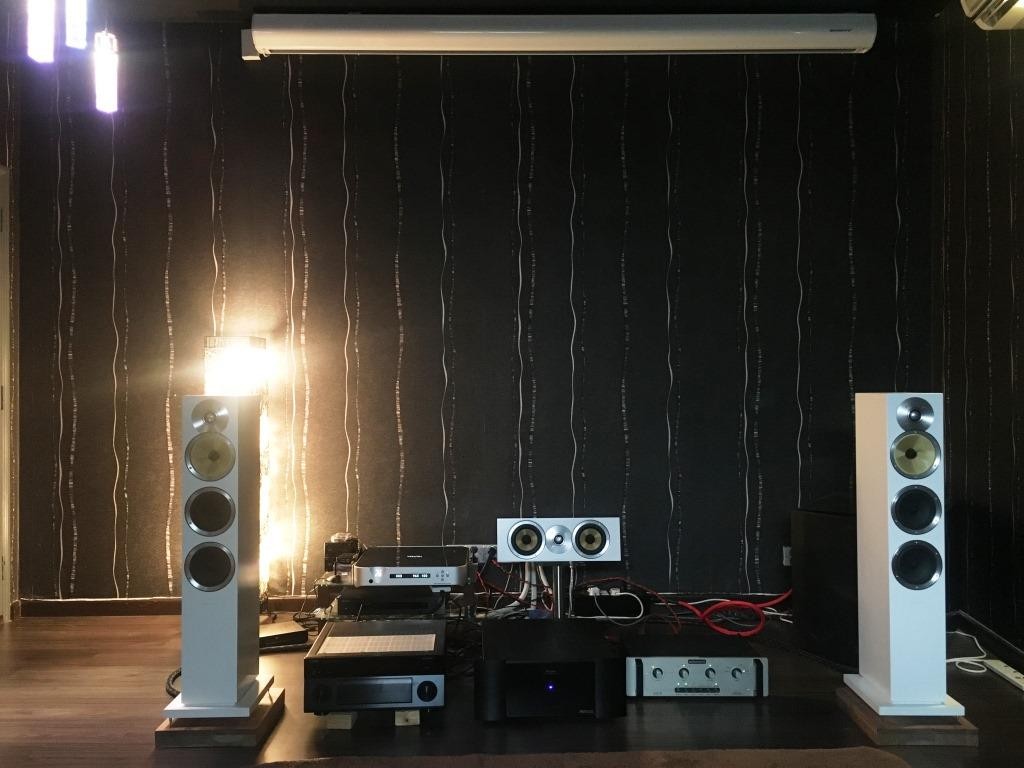 Simon has a dedicated AV room in his place of irregular shape, being the widest wall as his hifi & AV feature wall. That's where his roll up projector screen and hifi are installed, and form the basis for his sound stage. As one goes deeper in to the room, that's where the throne resides. Simon has dual row of sofa seating, where I found the second row giving an overall better sound staging as the first row is perhaps, just a tad nearer to the speakers. As I have previously stated before, dual function rooms are clearly compromised in terms of overall audio performance and here is a living example. AV systems tend to be more accommodating of room conditions compared to hifi. In other words, your AV system doesn't mind sharing a room with your hifi, though your hifi is not BFF with AV!
Simon's system uses the DIY Raspberry Pi(what else?) digital media player as source, a Wadia 321 decoding computer(a.k.a. DAC) for conversion, sending analog signals to an Audio Research LS25 tube pre-amp partnered to my very familiar Magnet Hyperion Reference One power amp. A pair of B&W CM 9 floor stander does speaker duties. Cables are a compilation of Vermouth and Transparent Audio.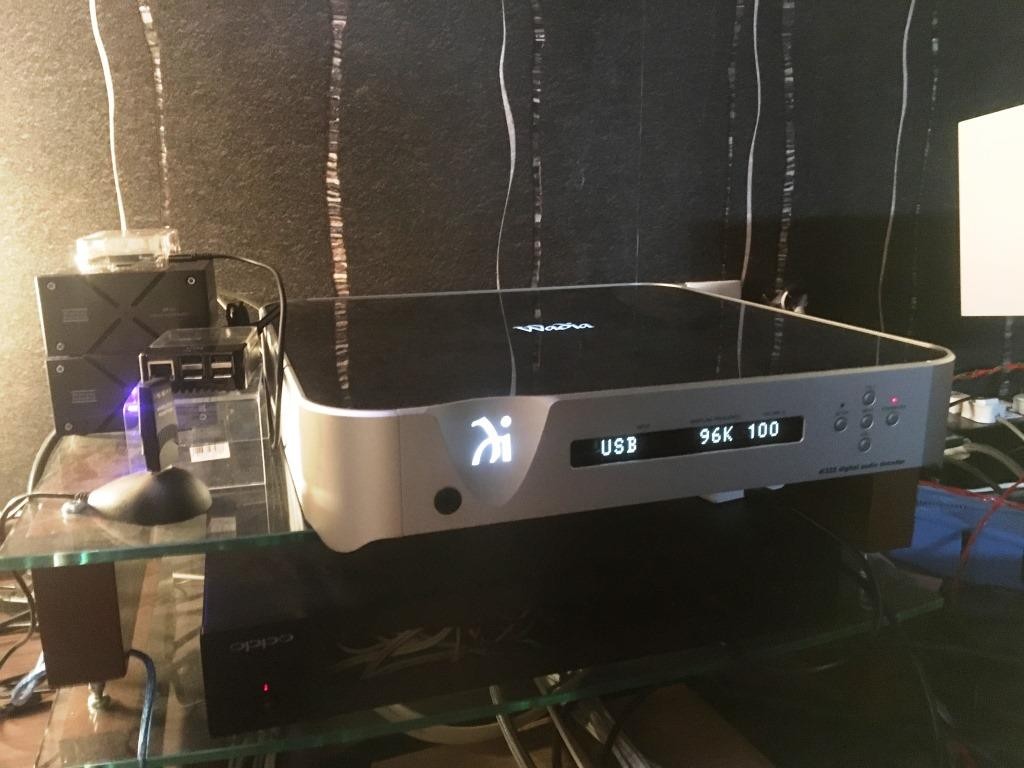 Using Volumio music player app on an iPad as an interface to control the Raspberry Pi is simple, intuitive, with excellent interface menus. I brought some my own music rips to sample the Raspberry Pi's capabilities. I found the DIY Raspberry Pi to have a very similar sonic fabric, as compared to the Bryston made version. The difference is that the Bryston version still have a somewhat small but distinct advantages, when it came to resolution. In all other respects I felt both players are nearly identical in performance. Having said the above, I must clarify this was not a back to back A/B test between the Bryston & the DIY Raspberry Pi. This was all coming from my sonic memory experienced from both units on separate occasions.
The Raspberry Pi had a smooth, like able musical presentation that is well balanced in all parameters. When testing the Raspberry Pi, using my CD rips and Simon's CD rips, we found that both CD rips gave distinct tonal differences and noise floor levels to the very same recording. So to which degree in which your Raspberry Pi performs, clearly depends on the source been fed to it. Here is the clear demonstration that even the DIY version of the Raspberry Pi is true to source enough to tell then difference between CD rip quality. My CD rips tend to have lower noise floor, and more immediacy and vocal focused. Simon's CD rips had higher noise floor levels, with a more laid back sound staging, giving to a impression of macro level musical presentation.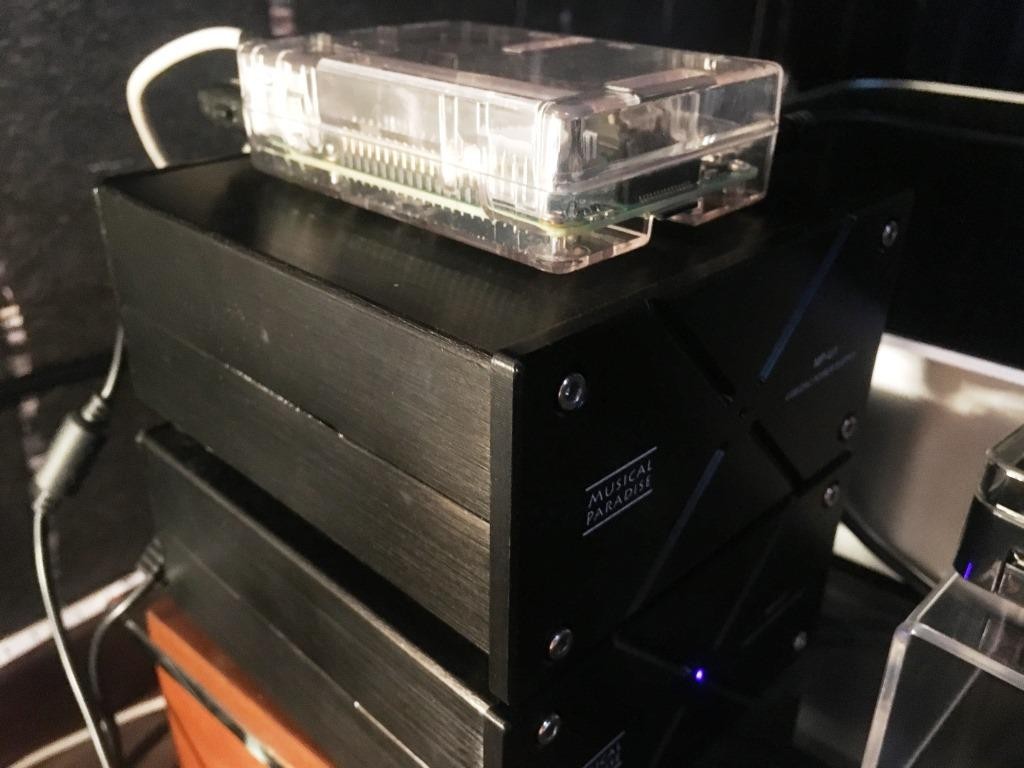 The DIY Raspberry Pi has some advantages compared to the Bryston version, as it will playback, DSD files as well. The Bryston is strictly PCM only. Both will playback files of up to 24/192 only. The DIY Raspberry also allows HDMI connection, if one wants configure it as an movie PC as well, however today, we focus on what it could do as a music player.
I must say that based on what I heard, other than CD rip quality, the Raspberry Pi imparts very little of it's own sonic footprint, and the musical qualities I am hearing is more likely to originate from the Wadia DAC, or the rest of the hifi equipment chain. In other words, the Raspberry Pi has nearly no sonic signature what so ever, and is merely reflecting upon the file rip quality, above all else. The rest is contributed by your hifi equipment chain, good or bad.
Really, if one is adventurous an resourceful enough, this Raspberry Pi digital media player project is worth doing, costing just a couple hundred Ringgits only!
Next, I further explore the Raspberry Pi in my won system for the ultimate verdict!