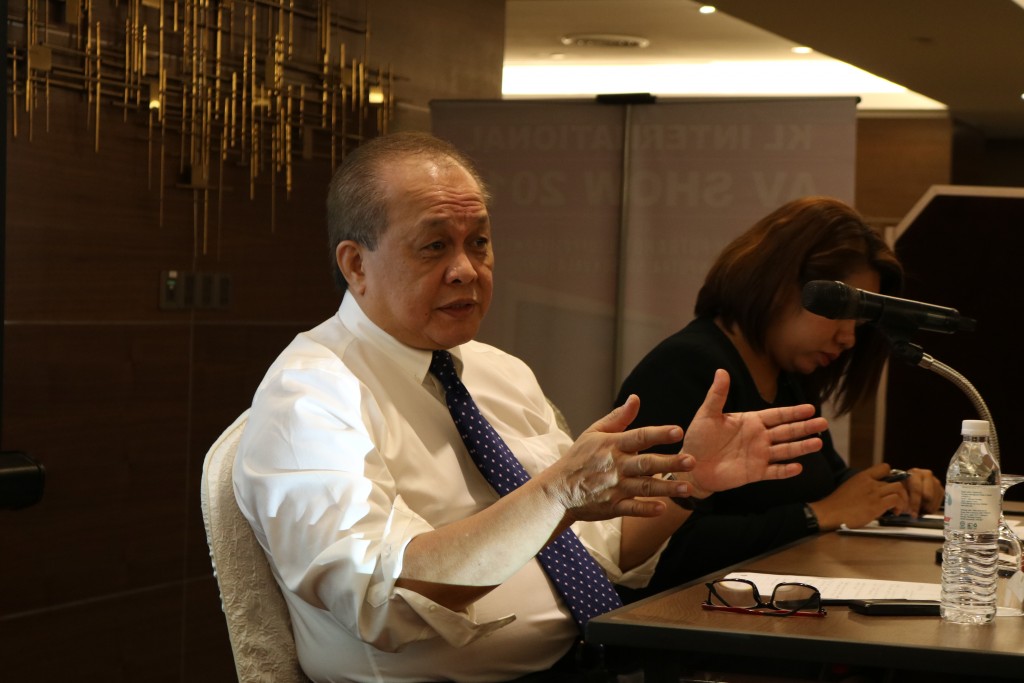 By Lam Seng Fatt
Older audiophiles will recall that the Kuala Lumpur International AV Show was once upon a time held at the Legend Hotel, beside The Mall shopping centre opposite PWTC. Well, the KLIAVS this year will be held at the hotel again.
Now renamed Sunway Putra Hotel (The Mall has been renovated and renamed Sunway Putra Mall), the hotel will be filled with audiophiles from July 28-30.
According to Dick Tan, chairman of 3Dot Events, the AV show was moved to Sunway Putra Hotel as the venue for  the event for the past few years – JW Marriott Hotel in Bukit Bintang – is undergoing renovations.
At a launch event yesterday at the 35th floor lounge of Sunway Putra Hotel, Dick reminisced about the old times at the hotel and he even exhibited several fading photographs taken during AV shows decades ago.
Dick said this year's show will be held at the main reception area on Level 9 of the hotel where the ballroom, function halls and stall exhibits will be. On the 12th floor will be the room exhibits.
Since the floor area of the hotel is larger, only two floors will be utilised which makes it more convenient for audiophiles.
This year's main attraction will be 4K programmes such as 4K UHD BluRay for AV enthusiasts. As for hardware expect more 4K-capable projectors and TVs.
On the sonic aspect of AV, there will be more Atmos and DTS-X soundtracks and systems with ceiling speakers for the immersive sound listening experience to complement the super-sharp images on screen.
For music lovers, expect the latest high-end systems and lots of turntables and LPs.
The media partners are the Malay Mail and AV2day. Representing Malay Mail at the launch was its senior sales manager Emma Syah Ali while representing AV2day was yours truly. Representing the hotel was its director of sales Nurul Huda Azmi.
Some photos of the event: