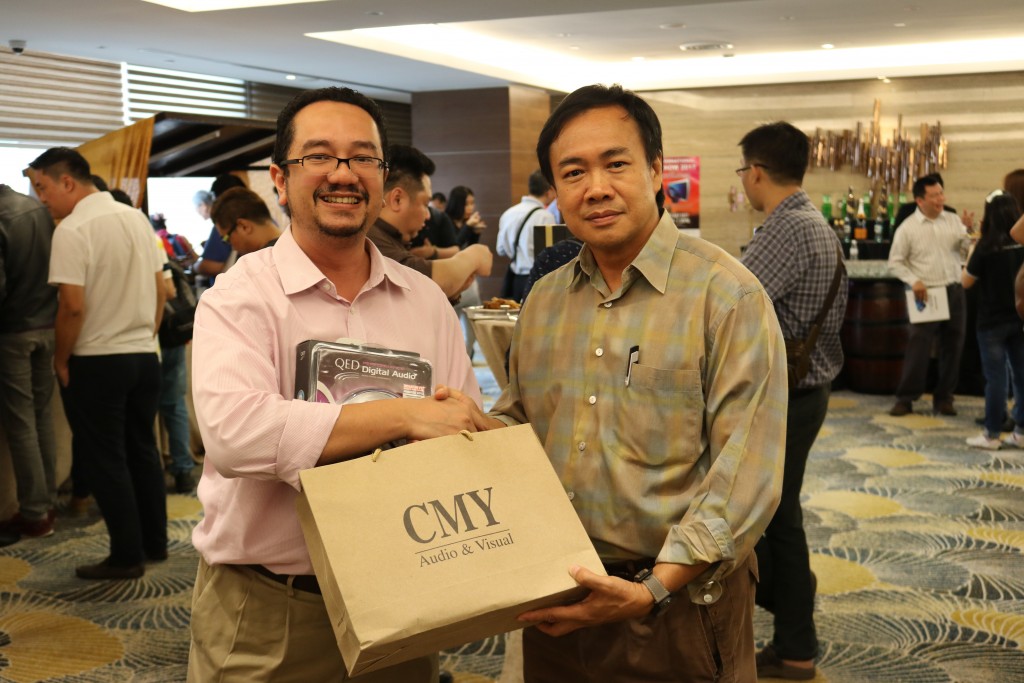 Well-known audiophile and blogger El Hefe received prizes from AV2day for being active in the Q and A section of the portal.
El Hefe received QED co-ax and speaker cables courtesy of CMY.
The Q and A section was started for the benefit of audiophiles who may want to know more about hi-fi or AV. We at AV2day will try to answer the questions as best as we can and if we cannot, we will seek the help of dealers, their principals and other experts.