Bars of Exception
by Dick Tan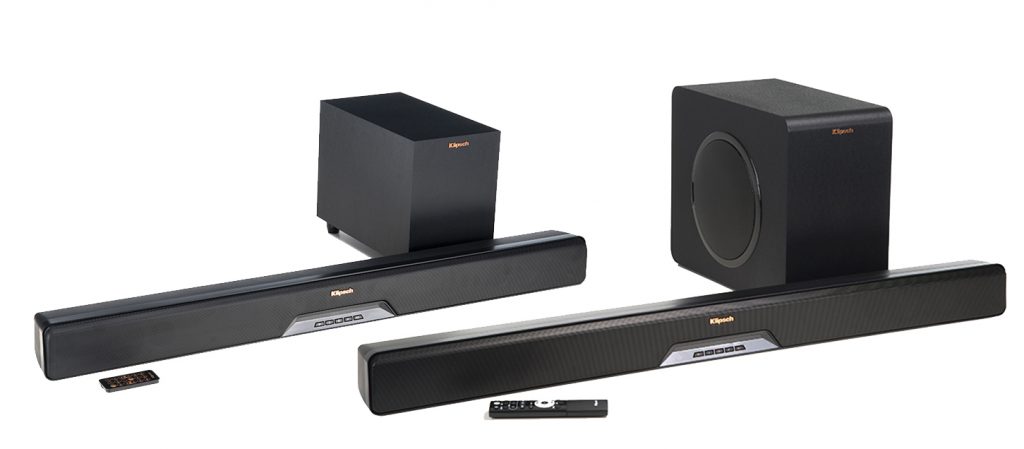 Klipsch recently announced the release of their latest range of wireless soundbars in Malaysia, the RSB Series which comprises the entry level RSB-6, the mid priced RSS-11 and the flagship model RSB-14.
Designed for movie and music lovers who appreciate what a good audio system can do but abhor the messy wirings that usually accompanies multi component systems the RSB Series Soundbars offer the simplicity of only just two components (the Soundbar itself and the subwoofer)  but packed with high performance separate component electronics.
The RSB series also feature the use of the company's famed Tractrix horn loading system for both the dome tweeters and the midrange drive units.
As the horn loading principle is proven to be able to provide a higher than normal level of efficiency the sensitivity of the RSB Series is high, well beyond 90db for a 1 watt input. In short the RSB Series can be played very loud.
Other standard features include 4K compatible HDMI connections, built-in Bluetooth  capability and Dolby Digital surround decoding.
Key feature available only on the flagship RSS-14 is the rapidly growing DTS Play-Fi multi-room technology which allows compatible playback with similarly  certified products from other makes.  Essentially, Play-Fi equipped systems enable smartphones to be used as remote controls.
Apart from DTS Play-Fi and the use of two extra 2¼" bass/midrange on the RSB-14 the more affordable RSB-11 look almost identical to the flagship RSB-14. The size of the soundbar for both model measure 44″W x 3¾H x 3¾"D while the 8″ subwoofer used in both systems measures 7″W x 16″H x 14″D. Retail price are RM5,000.00 and RM5,825.00 respectively.
The entry level model RSB-6 has a more compact  soundbar that measures 40″W x 3.75″H x 3.75D and the smaller 6½ " active subwoofer measures 7.3″ x 10.5″ x 13.5″.  The retail price is RM 3, 485.00
For further details contact:
WKH Distribution Sdn Bhd.
Tel: 03-82700035 or
Kenny Sea: 019 93395188
Article by Dick Tan