By Lam Seng Fatt
I was accompanying Keith Louis Eichmann (of Eichmann Bullet RCA Plugs fame) and two of his Australian audiophile friends and I spotted Jeff Lin, the owner of Telos Audio Design in Hall 1 of MOC where the Munich High End was held. I told Eichmann, "Jeff is the guy I was talking about when I mentioned grounding devices."
I had met Jeff Lin, who hails from Taiwan, when he held a demo of his quantum grounding products at the Swedish Statement showroom in Jaya One, Petaling Jaya, last year.
So I introduced them to each other and they hit off immediately. Despite Jeff's inadequate command of English and my poor command of Mandarin, somehow things got translated and they managed to understand each other.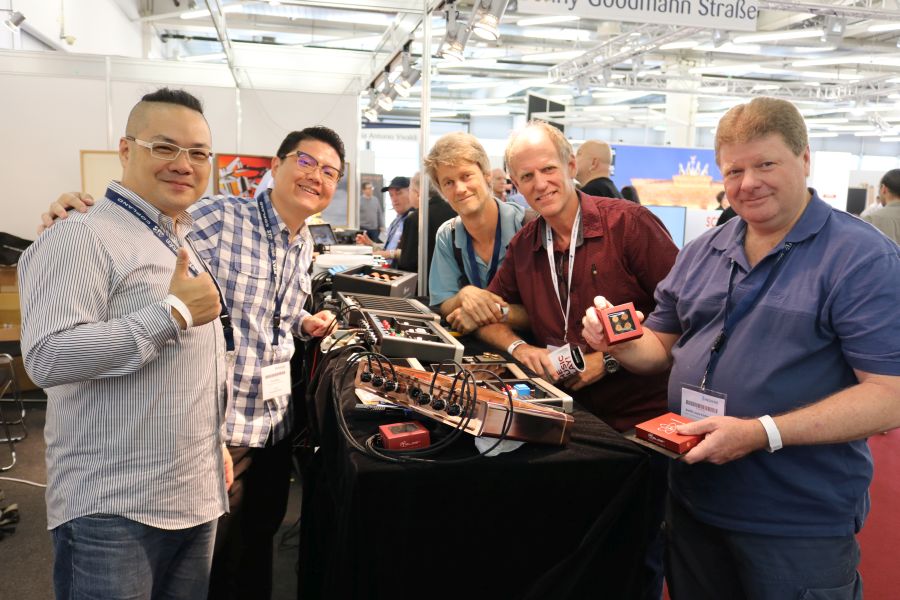 The International Sales Manager of Telos, KC Wong, who is fluent in English then explained to Eichmann, and his friends Craig and Peter how the Telos active grounding devices and the new Telos power conditioner with demagnetizer worked.
The short meeting ended with an exchange of products – Jeff gave Eichmann a box of Telos Quantum stickers in exchange for a set of Eichmann's latest plugs.