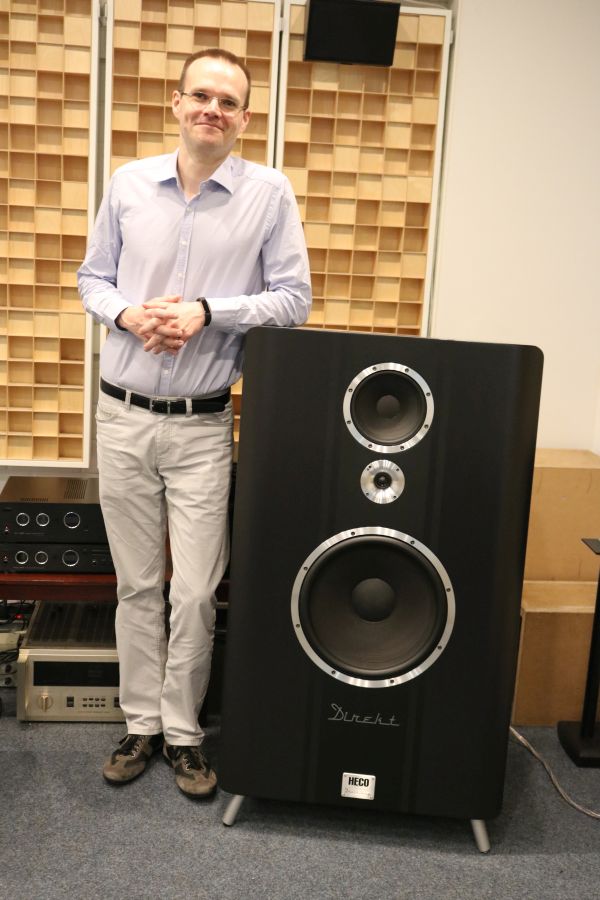 By Lam Seng Fatt
Christian Gather, the R&D engineer of Voxx German Holdings who was instrumental in designing the Heco Direkt series of speakers, was perhaps destined to be part of the project to design and build one of Heco's most successful products in recent times.
After all, Christian had built more than 100 pairs of speakers when he spent seven years as editor of Klang+Ton (a magazine for DIY speaker enthusiasts), and as editor of LP (a German hi-fi magazine), he had reviewed numerous pairs of speakers from many manufacturers. Christian had held the post of editor of two magazines at the same time because the two titles were published once in two months and both were under the same parent company.
After his stint in the media, he started work for Voxx German Holdings in Pulheim, a small town outside Cologne, Germany. One day he was involved in his own project to build speakers using a Celestion woofer and a Vifa tweeter. He had kept in touch with his ex-colleagues in Klang+Ton magazine and they had decided to issue a challenge for the group of friends to build the best speakers using the two speaker units.
While he was working on his speakers, General Manager R&D and Product Marketing of Voxx German Holdings, Shandro Fischer, walked past and asked him what the speaker was about. When he told Shandro about his project with his friends, Shandro replied that there was a need for a speaker with paper driver. And that was how the move to design the Heco Direkt started.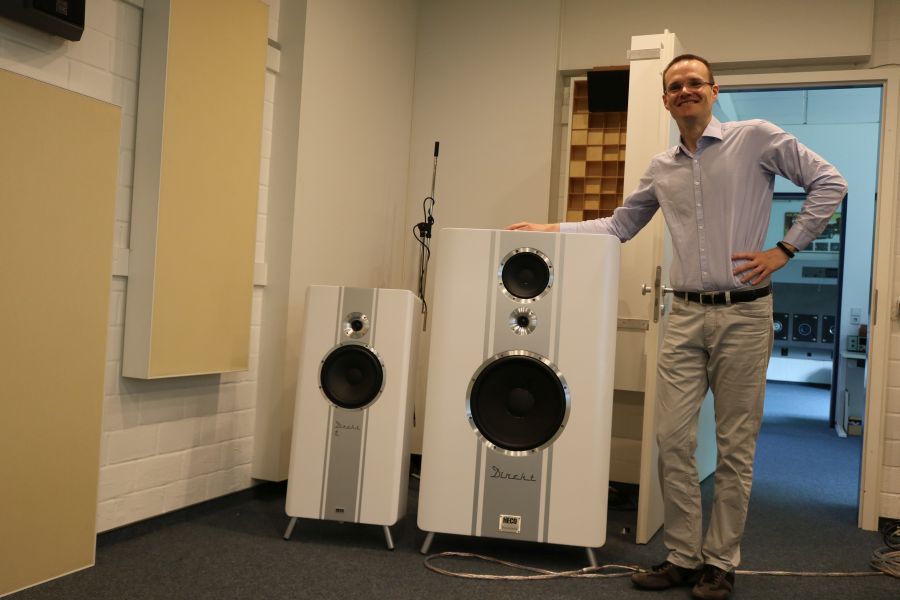 Christian, Shandro and an outsourced industrial designer put their ideas together to come up with the speaker design. The idea to have a wide box came from Shandro while the striking vertical stripe in the middle of the baffle was influenced by the designs on an old electric guitar and American cars. Shandro wanted a speaker that people would like to look at while Christian aimed for a direct, lively and rich sound.
"Two-way speakers normally use a 6.5-inch woofer with a one-inch tweeter, but we chose a 10-inch woofer. We used paper cones because they have very good lightness, stiffness and damping characteristics.
"We made the speakers highly efficient and linearised the impedance so that it would be easy to drive, especially for low-power tube amps," said Christian at the Voxx International German Holdings factory in Pulheim yesterday.
The Heco Direkt was launched to immediate success and was especially well received in, of all places, the United Kingdom. UK has its own history of speaker making with many famous brands and the British don't normally fall in love with German speakers. But the Heco Direkt won them over.
Soon after that, Shandro said it would be nice to have a three-way Heco Direkt and that resulted in the Heco Direkt Dreiklang, which was launched last year. Then Shandro said there would be a need for an Einklang (which is German for 'one sound' or 'in harmony') to complete the family and that led to the design of the full-range Heco Direkt Einklang which made its debut at the Munich High End last weekend and will be officially launched in August.
"Our suppliers had no experience making full-range speakers, so I bought a few German and Scandinavian models and handed them to the suppliers for them to examine. We realised that in a full-range speaker, the important part is the whizzer cone which produces the high frequencies.
"We made several in different shapes and sizes and fitted them on the cones for testing and listening," he said.
Christian said there are always compromises in making speakers and the full-range speaker would be lacking in SPL and they don't perform well on large orchestral works. But on the right types of songs at the right volume, they can produce a pure, direct and natural sound.
In the listening room measuring 30 sq m in the Audiovoxx factory, Christian played several tracks on the three-way Heco Direkt Dreiklang driven by the Magnat MA1000 110-watt hybrid integrated amp connected to the Magnat MCD 1050 CD player with tube output.
It was obvious that the huge Dreiklang needs a large room. We had to push the chairs to the back of the hall to get a good soundstage with clear images. Since the speakers are large, the sweet spot is narrower; thus the listening spot has to be further away.
Large orchestral works sounded great with lots of weight and slam in the bass while there was spaciousness and air when Pink Floyd's Another Brick In The Wall was played.
"These speakers are great for parties," I told Christian. "Yes, they can be as loud as PA speakers, but they are good for audiophiles too."