By Lam Seng Fatt
Moon by Sim Audio has launched a monoblock amp which the Chinese audiophiles will be certain to like. It is called the 888 simply because its power output is 888 watts at 8 Ohms. To Chinese audiophiles, especially the Cantonese-speaking ones, the amp's output sounds like fatt-fatt-fatt which means to prosper three times.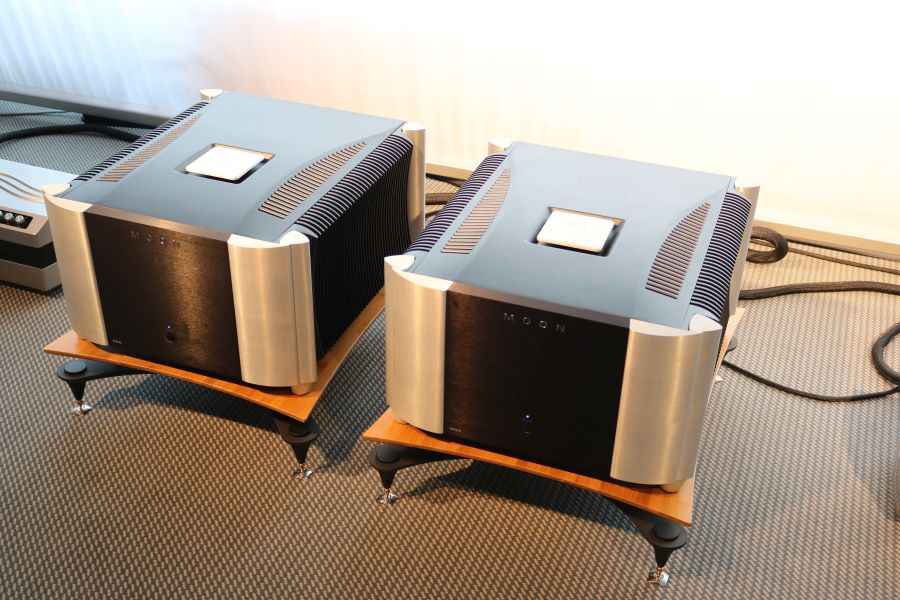 The power output doubles into four  Ohms and doubles again into two Ohms.
The amps are huge and in the Munich High End show they were driving a pair of Wilson Alexx speakers.