By Lam Seng Fatt
More designers have been inspired by the Thales tonearm and there were at least two tangential-tracking pivoted tonearms – one on demo and the other on static display – at the Munich High End last weekend.
One was by a company called Reed from Lithuania which uses a laser and linear sensor array to ensure that the tonearm's position is precise.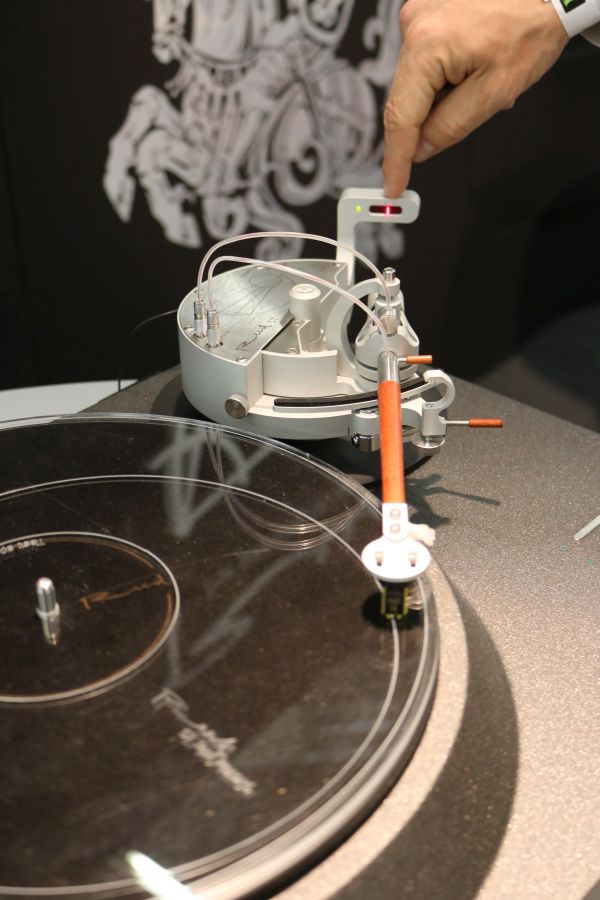 From its website: "Reed 5T is our first appearance in the tangential tonearm domain. Featuring unique design, innovative technological solutions and high quality, and dedicated to a true audio passionate, it is one of the most advanced tonearms we have ever made.
"Reed 5T technically is a tangentially tracking pivoted tonearm. Its working principle is based on Thales' theorem (if the center of a triangle's circumcircle lies on the triangle then the triangle is right, and the center of its circumcircle lies on its hypotenuse) and the rule, that given three non-collinear points, it is possible to draw only one circle that has finite radius and passes through all three."
The first truly successful tonearm based on the Thales theorem was invented by Swiss Micha Huber who named it Thales after Thales of Miletus who was a Greek/Phoenician philosopher, mathematician and astronomer. The next to make a tonearm based on the Thales theorem was Frank Schroder.
At Munich High End, the Reed 5T tonearm was on demo and the person manning the booth showed me the red dot which was the laser and the spot that it was supposed to be aimed at all the time. If it strays, the sensor array triggers a servo motor to move the tonearm back into the right position.
The other tangential-tracking pivoted tonearm was by the CEO of Funk Firm Arthur Khoubesserian (who was formerly with Pink Triangle).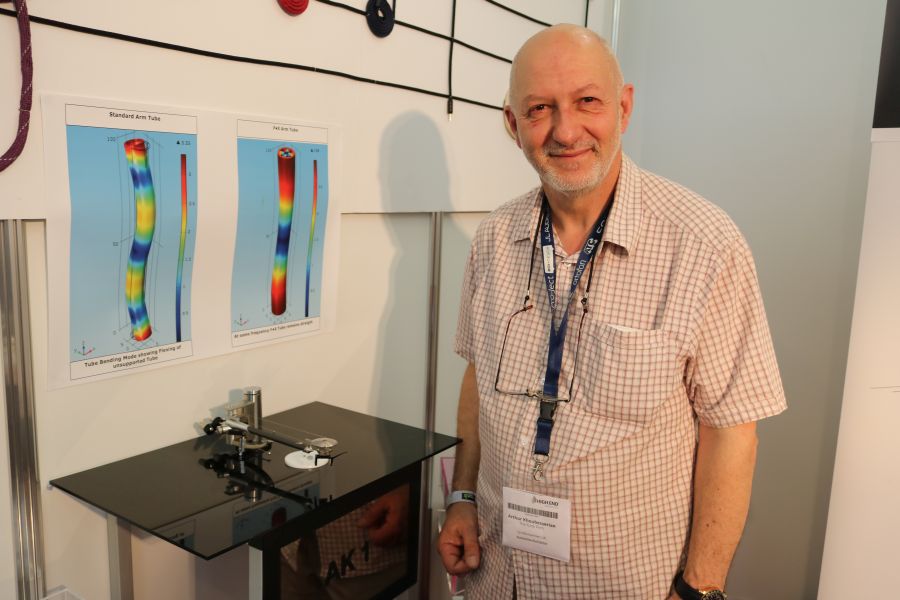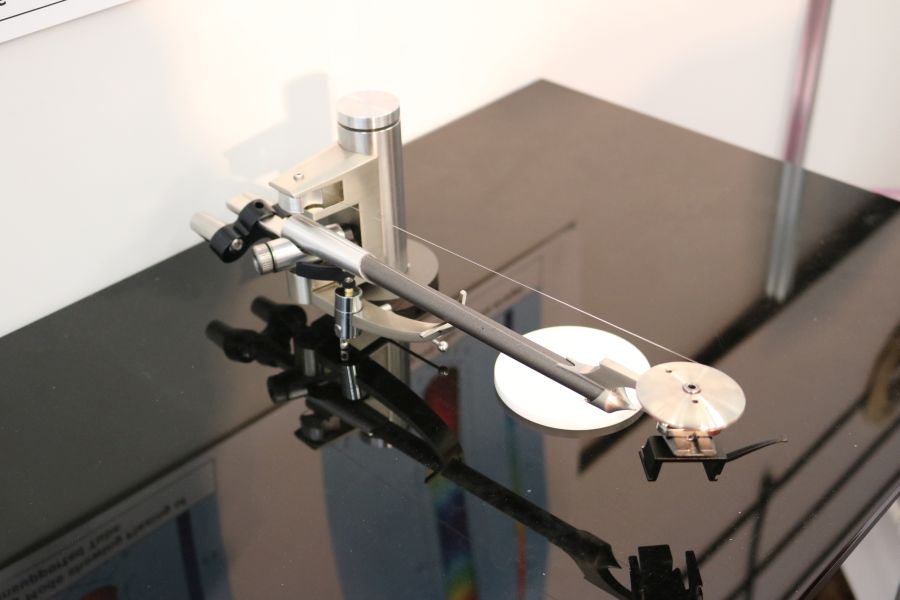 Arthur said his AK 1 tonearm has no tracking error, no resonance and no feedback. "Mine is the only tangential-tracking design that has no feedback. It took me a few years to solve that," he said.
Arthur said he will make only 100 of his tangential-tracking tonearm which will be priced at 24,000 pounds each.