All Substance with Plenty of Style
by Venoth Nair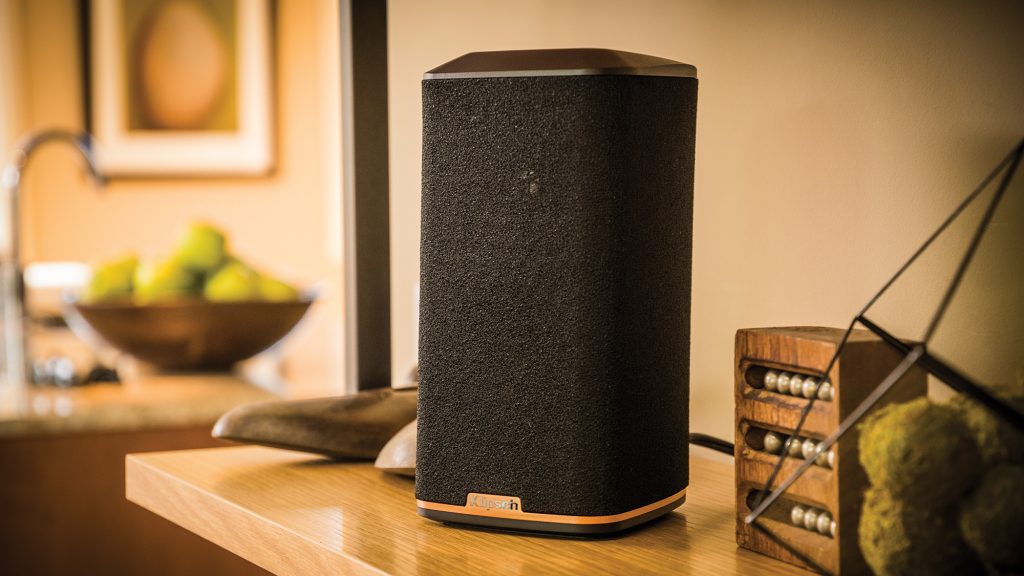 Klipsch has recently joined the party with its introduction of a complete range of wireless streaming based speakers and systems that take advantage of the current craze of online based media services. Nowadays many consumers prefer a playback system that is linked to their mobile device to provide them a virtually unlimited supply of music with a control structure that can be managed by their handheld smart device. The first new toy in the wireless audio line-up is the new RW-1 table top speaker.
 The RW-1 Table top speaker by Klipsch is basically a complete system that connects to your home network and allows for music to be played back on it from any source that's connected to the same network. Command and control of the unit which includes playback instructions are also managed using your portable device.
Beginning with the build, the new RW-1 has a sleek look with modern lines and an adult styling to it. The speaker is completely wrapped right till the middle of the rear in a dense cloth grill which screams quality. The larger front side is where the drivers are located though the dense material of the grill doesn't let you see the array hidden beneath it. From the front, we move to the rear where the RW-1 tapers down to the back making the rear slightly narrower. At the bottom, the Klipsch logo sits on a copper coloured band which pays tribute to its Cerametallic cone drivers which are utilised in all their new speaker systems.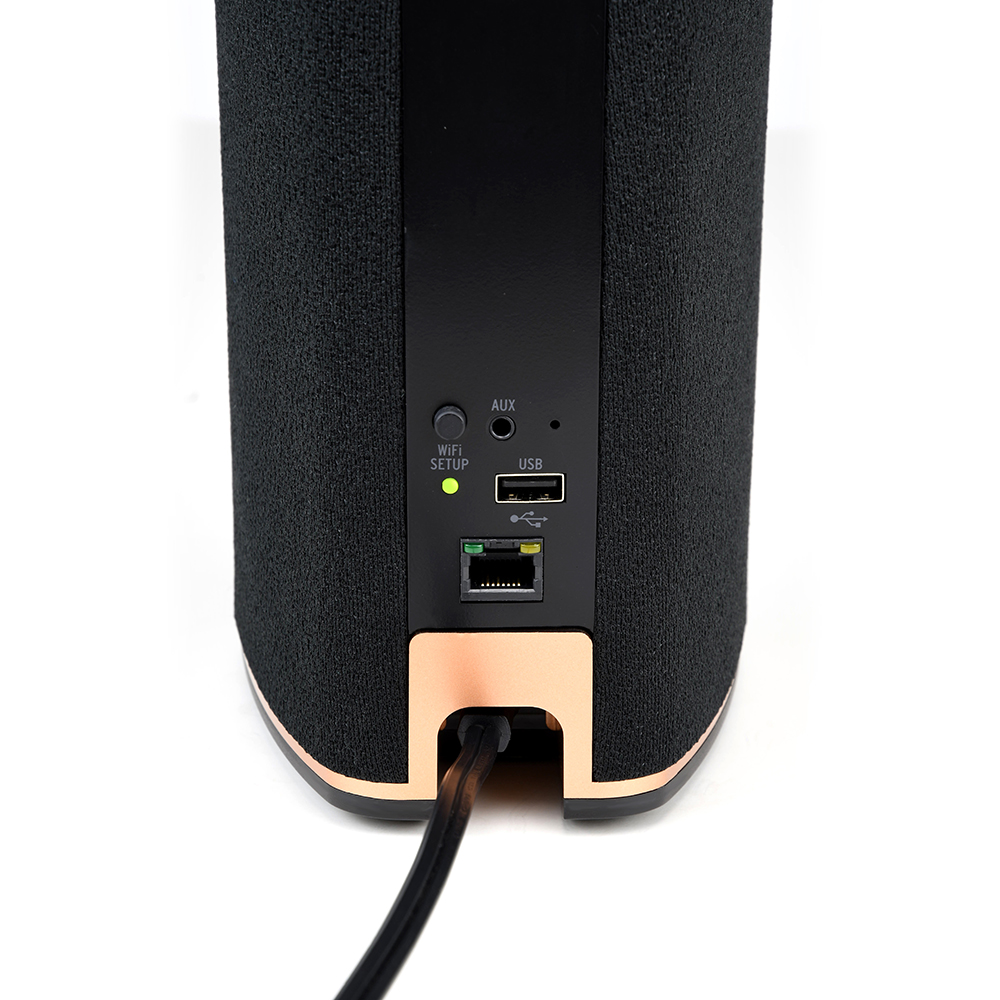 Speaking of drivers, the RW-1 has two drivers which are both front firing. On treble duty, Klipsch has utilised a ¾ of an inch aluminium tweeter which, typical of the company, is horn loaded via its 90⁰ X 60⁰ Tractrix horn system. The bass driver as earlier mentioned is a 3 ½ inch Cerametallic woofer which is stiff yet light in character keeping the low end deep and tight. Both drivers are driven by a 30-watt digital amplifier that delivers 26.5 watts to the woofer and 3.5 watts to the tweeter respectively. The entire speaker is a sealed design which is a little different from most wireless speakers which opt for ported or even passive radiators to augment bass.
Switching over to the rear, we find a LAN cable connection which paired with its built in Wi-Fi gives it unparalleled connectivity. The speaker also comes with a 3.5mm connector for the traditionalist who still likes to use older equipment or just like a good old cable connection. Also on the back we find a screw mounting hole that gives you the freedom to wall mount the RW-1 if you like keeping your speakers out of sight (although the RW-1 looks so good you would want people to notice it). On the top, the RW-1 sports a single column of 4 buttons which is for power, muting, and volume up and volume down. The buttons are beautifully backlit in a soft white colour.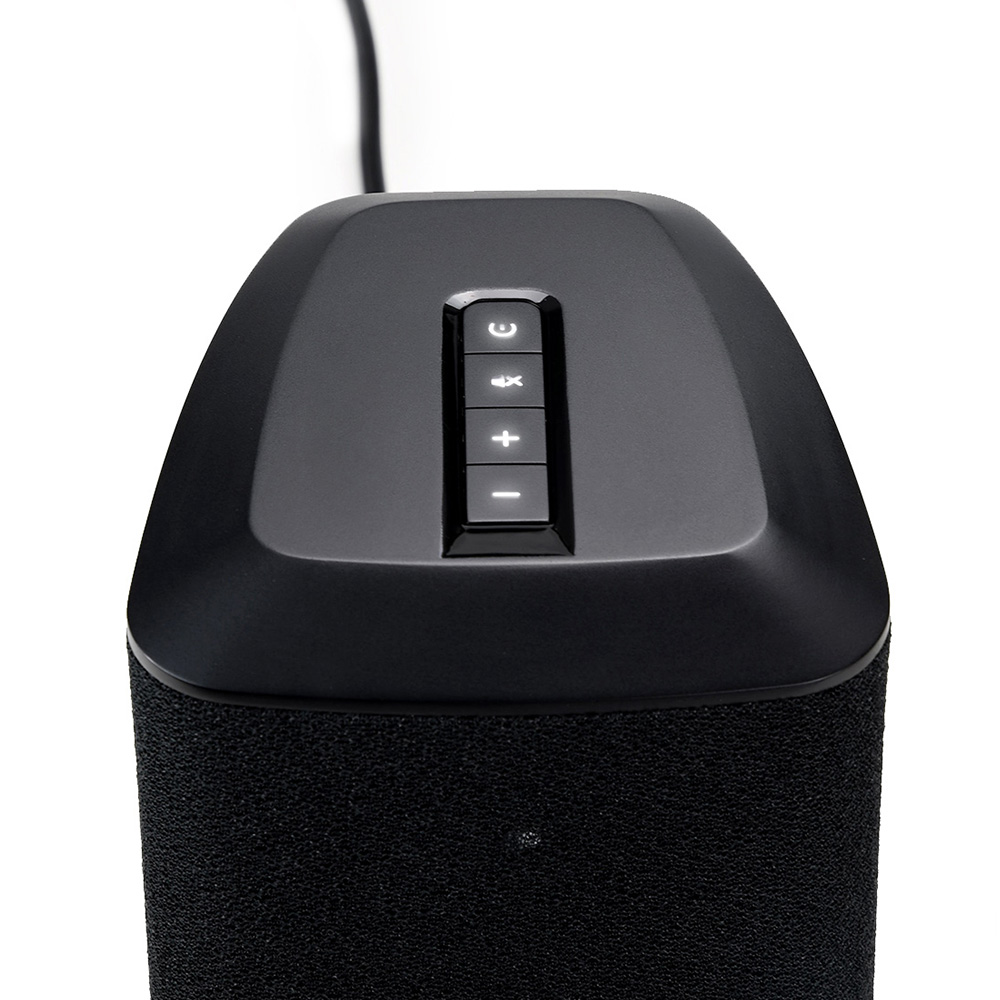 Command and control of the RW-1 is done via the Klipsch Stream app which is available for both iOS and Android devices. The app taps you into the new Klipsch audio ecosystem which when used with other wireless based Klipsch audio devices creates an entire network of connected audio systems which can either be controlled independently or together for a whole host of different listening options. The system is great for those who have many rooms but like having a single point of control for all their audio equipment. Thanks to its network based design, entire libraries of online or network attached content can easily be played anywhere which has a Klipsch wireless speaker or system. Setup of the equipment however can be a little tricky for the uninitiated but once done, the interaction between the user and the equipment is rather smooth and straightforward. You can easily assign and even pair speaker for a stereo setup in some environments.
In use, the Klipsch RW-1 sound pretty darn good, there is a surprising amount of detail and composure to its performance. Bass is taunt and deep considering its drivers diminutive dimension and lack of porting. Mid and highs are also impressive with a crisp and clear quality.  If you like a strong dose of bass with your music, placing the RW-1 nearer to a wall helps.  This speaker is also flexible when it comes to genres, not disappointing no matter the music. It's no doubt that this little speaker is not going to shake any foundations with its small drivers, but it can still deliver a pretty powerful performance easily filling a medium sized room with great sound.
The new Klipsch RW-1 along with many other latest Klipsch products can be auditioned at the upcoming KL International AV Show 2017 at its new venue, the Sunway Putra Hotel (former Legend Hotel), Jalan Putra, Kuala Lumpur.
For further details contact:
WKH Distribution Sdn Bhd.
03-62700035
Kenny Sea
019-3395186