Spending on Spendor
by Dick Tan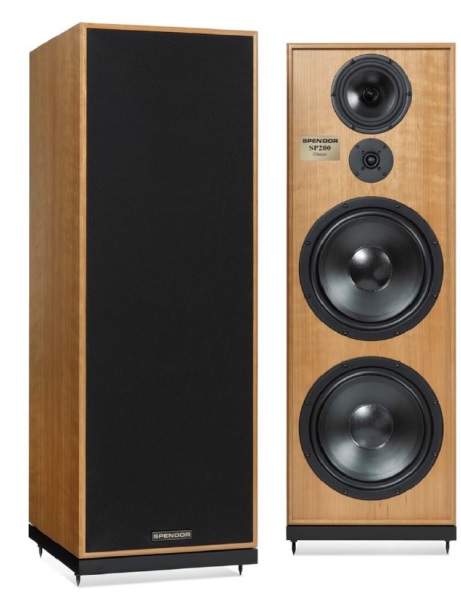 Spendor, one of the most iconic British manufacturer of speaker systems will be making a special debut at the coming KL International AV Show 2017, at The Sunway Putra Hotel (former Legend Hotel), July 28-30.
Founded in the 1960s by Spencer and Dorothy Hughes (Hence 'Spendor') Spendor speakers have always embodied the well-established BBC Speaker design principles of frequency and vocal accuracy through the proper application of quality drive units and the uncompromised construction of the speaker enclosure.
Helmed today by iconic British audio luminary, Philip Swift, who is famous for his co-founding of AudioLab, Spendor, under Swift's leadership is expected to regain its position as one of Britain's top speaker manufacturer in no time.
According to Lawrence Chen of Acoustic Arts, the Malaysian importer of Spendor, plans have been drawn to remarket this famed British brand in a higher profile manner it deserved but never got over the past years in Malaysia.
In support of his marketing and imaging plan for Spendor, Chen says, 'Acoustic Arts will display as well as demo practically the entire three Spendor range speaker in the KL International AV Show 2017.'
The Spendor range comprises three Series – The newly developed A Line range, the popular D-Line range and the iconic status Classic Range.
Chen adds that while most of the entire Spendor range will be on special display, at strategically located prime spot at the KL International AV Show 2017, a specially selected room will be set-up to demonstrate them particularly the flagship D9 model of the D-Line Series and the much-awaited super flagship of the Classic Series, the SP200.
The SP200 says Chen, although in its latest, modern guise can trace its development all the way back to the 70s.
For further details contact:
Acoustic Arts Sdn Bhd
Tel: 03 80235708
or Lawrence Chen – 012 2125708
Article by Dick Tan