Let There Be Light
by Dick Tan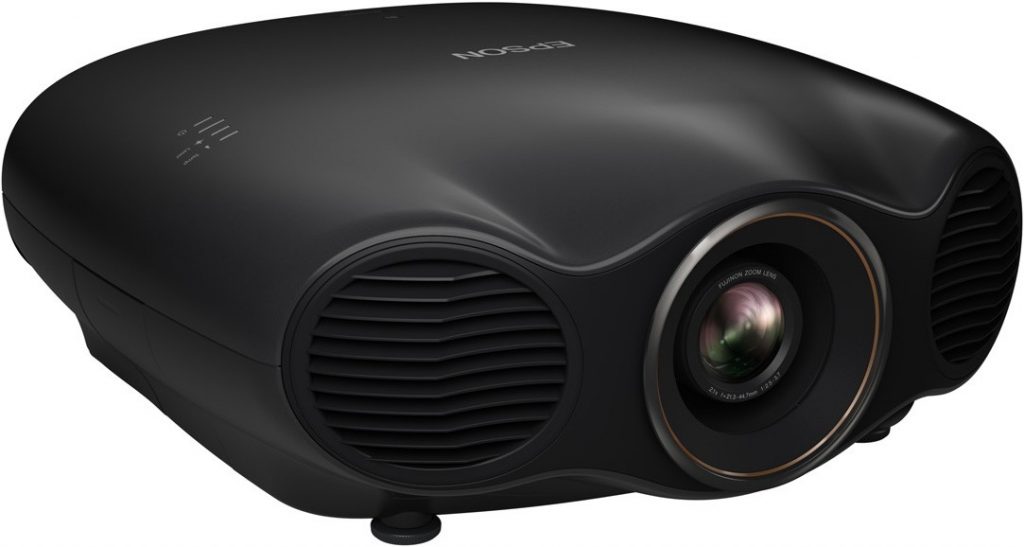 Epson, one of the most prolific manufacturer of projectors for both the business as well as the home theatre segment of the visual market will be debuting its brand new EH-LS10500 Laser power flagship home theatre projector at the coming KL International AV Show 2017, July 28-30.
Looking virtually identical to its predecessor, the EH-LS10000, the EH-LS10500 shares many of the previous model's technical highlights which includes a twin laser light power source and its proprietary 3 LCD   Reflective imaging technology.
According to Epson the Laser light source, which replaces the lamp used in most conventional projectors, has an extraordinarily long-life lasting easily up to 14,000 hours of use in the high brightness, High Power Consumption Mode.
Also, unlike the lamp, the laser light lifespan is consistent and visually linear throughout its entire lifespan.  In short, a laser powered projector like the EH-LS10500 maintain its performance from the first hour of use right to the very end. A performance factor high on the list of every videophile.
As with the EH-LS10000 the EH-LS10500 utilizes a proprietary 4K Enhanced video upscaling   algorithm that allows it to accept a 4K signal direct. What's new, however, in the EH-LS10500 is that it now incorporates a separate gamma setting that will optimise visual performances when used with a true 4K source such as that of a UHD Blu-ray Disc player.
A large aesthetically pleasing projector the EH-LS10500 features up to 2 HDMI 2.0 inputs that support HDCP 2.2 standards.
Other features include an image stretch option for 2.35.1 Cinemascope movies when used with a 2.35.1 screen, multiple picture adjustment memories and a LAN input.
The EH-LS10500 can be auditioned along with other Epson products at the KL International AV Show 2017, July 28-30 at the Sunway Putra Hotel (opposite PWTC).
For further details contact:
Epson Malaysia Sdn Bhd.
Tel: 03 56288288
Article by Dick Tan