Clean as A Whistle
by Venoth Nair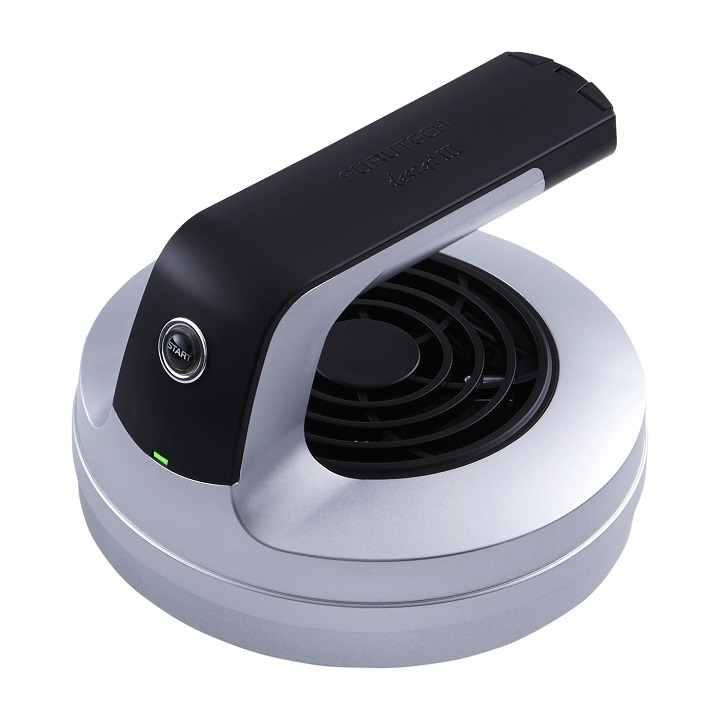 A company famed for producing exotic high end cabling and power leads, Furutech also produces high end accessories that help to squeeze out every last ounce of audio performance from your Hi-Fi setup. Focusing on anything and everything to do with the electrical path of things, Furutech has developed the Destat III, now in its third iteration  and  as the name suggests, removes dust and static charge that buildup within your system.
The philosophy behind the Destat III is that static buildup can and will, to some degree, affect the overall performance of your equipment as everything within the audio chain uses electrical current. The Destat III neutralizes this static charge by pushing out a perfectly balanced blend of positive and negative ions which effectively eliminates the static charge on your equipment. The smooth gentle air flow generated by the device also clears away dust without harming the surface on which the dust is on.
The use of this device couldn't be any easier. Simply slot in 4 AA sized batteries and you're ready to go. The Destat III functions quite similarly to a vacuum cleaner where you turn it on with the single button on the handle and just hover the device over whatever component or media that you wish to clear of static, simple as that. However unlike a plain old vacuum cleaner, the Destat III is perfectly engineered to give you the right amount of force to remove dust and eliminate static buildup. Each session last 15 seconds and the unit will automatically shut off after the duration has been reached.
The Destat III can also be used with LP's, CD's and even Blu-rays keeping them in prime shape, for a static free performance. If you're invested in a high performance system and would like to keep it running at its absolute best then the Destat III is for you. The Destat III  retails for RM 2,500.
For further details contact:
Alex Lim: 0123681288