Low Down Subs
by Dick Tan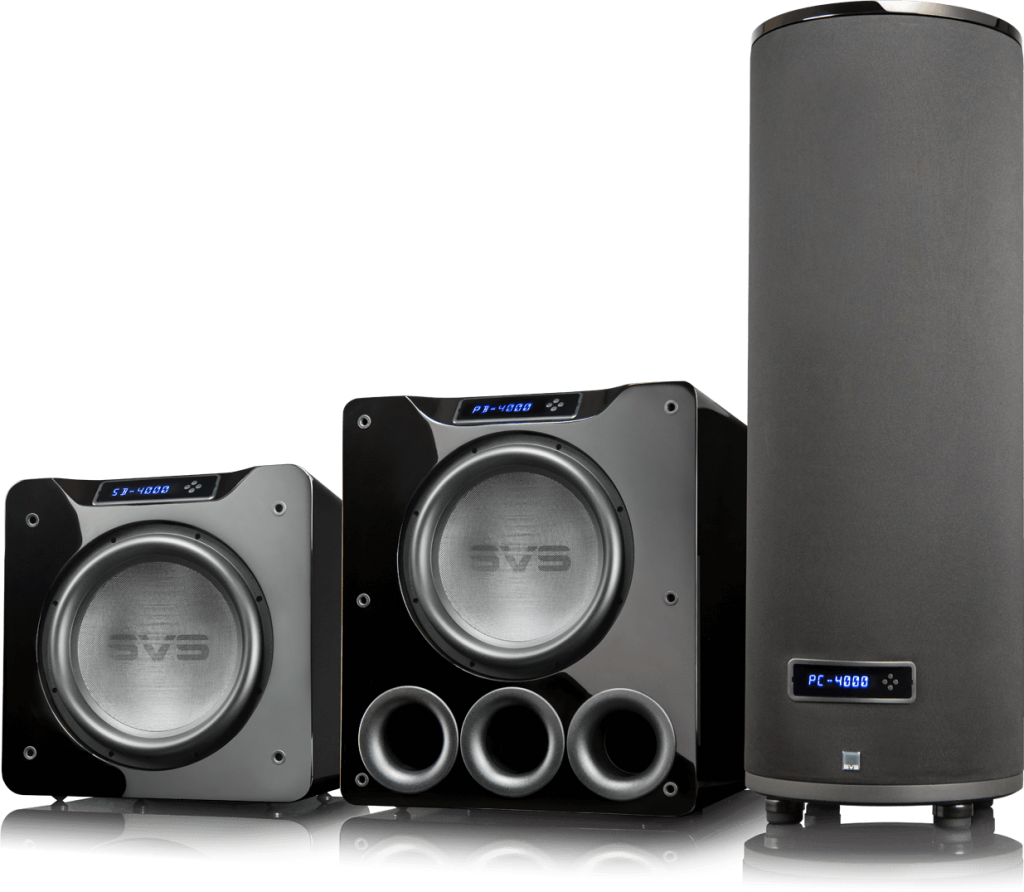 In a recent launch Max Audio-Visual announced the launch of its SVS4000 Series subwoofers.  The 4000 Series comprises three models, the PB-4000 which retails for RM11,999, the SB-4000 at RM9,599 and the PC-4000 which goes for RM10,999.
Conceived with some of the award-winning technologies passed down from its flagship 16 Ultra Series the 4000 Series share essentially the same 40lbs, 13.5inch dual ferrite magnet woofer and a 1,200 watts RMS Class D power amplifier.  Each also feature a sophisticated DSP (Digital Signal Processor) in differing enclosures designed to achieve specific low frequency extension and performance that different room dimensions will create.
The larger of the conventionally shaped enclosure models is the PB-4000 which measures 595mm x 520mm x 765mm and weighs a backbreaking 70kg.
The PB-4000 features a frontal, three ported reflex system which SVS says is capable of a staggering bass extension of down to 13 hertz.  Although equally at home in both home theatre as well as a two-channel music only system, the PB-4000 is likely to be the sub that most home theatre enthusiasts would opt for.
A little more compact than the PB-4000, the SB-4000 measures 465mm x 453mm x 530mm and weighs approximately 47kg.  Featuring a sealed box design with bass extension of down to 19 hertz the SB-4000 is said to be able to output a higher level of sub-bass detail and low frequency control that is essential in a music only audio system.
Finally, the PC-4000 features a tall cylinder like enclosure that measures 1292 mm x 478mm x 487mm and weighs up to 50kg, but due to its cylindrical shaped, occupies only a small footprint no more than 19″ across.
Ideal for the audiophile where space is a premium the reflex ported PC-4000 is able to achieve a sub bass performance of down to 15hertz.
All three models can be controlled via a smart phone with the appropriate smart phone app.
For further details contact: 
Maxx Audio Visual Sdn Bhd.
Tel: 06-6014070
Max Loh: 017 6778820