4K On the Go
by Dick Tan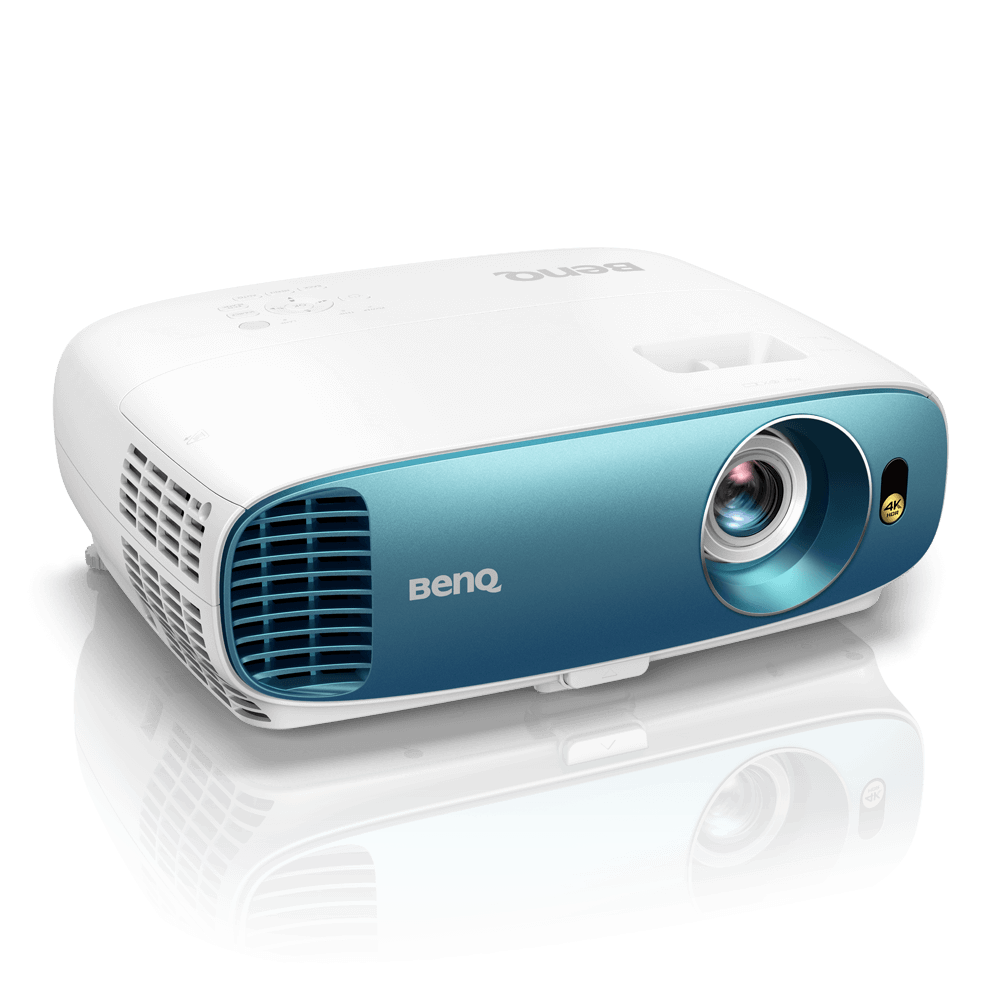 No sooner had the dust settled (7 months ago?) on the recent news of the arrival of the bench mark shifting BenQ W1700 DLP 4K projector, the highly adaptive Taiwan based digital display manufacturer has once again announced the release of yet another 4 K projector, the TK800.
Looking aesthetically similar, except for the front panel colour, to the W1700, the TK800 offers essentially the same level of performance as the W1700 but is tweaked to offer a higher level of enhanced visual performance when used to project fast moving visuals common in sports programme.
At a little more than 3,000 Lumens of light output from its DLP picture format engine it is also a little brighter and therefore more than capable in reproducing a more or realistic skin tones that are not only realistic but along a colour palette that is filled with convincingly vivid reds that is perfectly balanced with other key colours such as green and blue.
Also, designed for optimum performance whether permanently hanging from the ceiling or on the go, the TK800 comes with a powerful, built-in audio monitoring system that has an appropriately enhanced bass audio speaker to lend a sense of audio realism when viewing live sports events.
Yet visual performance, according to BenQ, is similar to the more expensive W1700.
Important feature includes an HDR (High Dynamic Range) compatible 4K video section, dual HDMI ports and separate visual calibration pre-set modes for 4K and non-4K high resolution sources. The TK800 retails for RM5,599.
The TW800 and other BenQ products can be auditioned at the coming KL International AV Show 2018, July 20-22 at the Sunway Putra Hotel (opposite PWTC), Kuala Lumpur.
For further details contact:
BenQ Service & Marketing (M) Sdn Bhd
Tel: 79547800