OLED Galore
by Dick Tan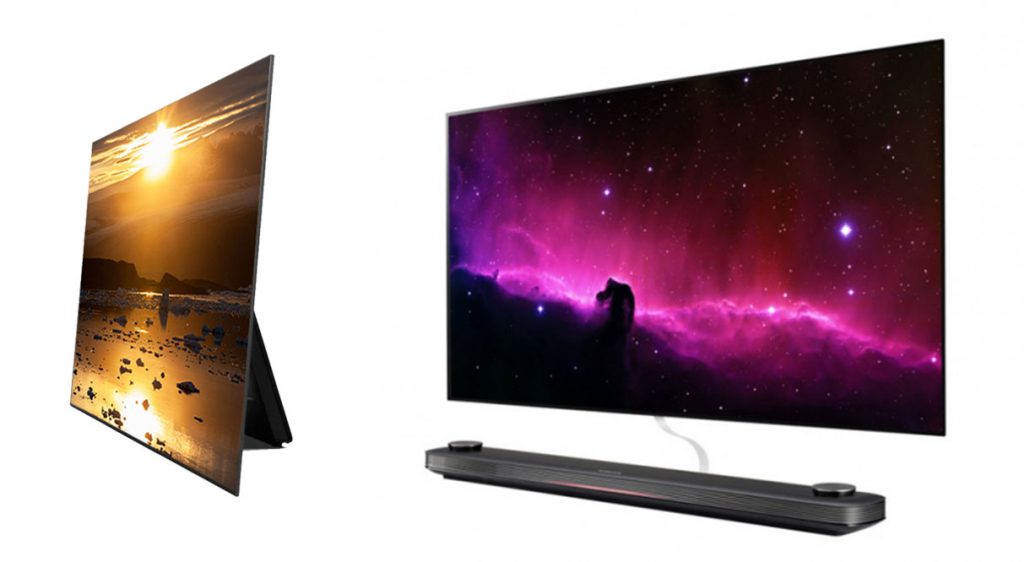 Desa Home Theatre, one of the largest exhibit at the coming KL International AV Show 2018 from July 20-22 will be exhibiting among its many hundreds of product, the latest giant OLED (Organic Light Emitting Diode) UHDTVs from Sony and LG.
According to Desa Home Theatre, pundits looking for a very large direct view UHDTV at a bargain should consider the 77″ Sony KD 77A1 which currently retails for RM69,999.
For the price you are supposedly getting the ultimate in size (as far s current OLED UHDTVs go), optimum 4K UHDTV technology – the KD-77 AI is armed to the teeth with must have 4K technologies such as HDR and the latest Dolby Vision video expansion systems, a separate yet integral looking Acoustic Surface Technology sound system and a sophisticated minimalist aesthetics that creates the impression of a true 'window to the world' visual experience.
You want an option? Then look at LG's OLED 77G7T. Considered by the company to be its ultimate experience of a cinema quality experience at home, the OLED 77 G7T is equipped with both HDR and Dolby Vision visual expansion decoding crucial in 4K visual performance. As if to stay relevant the audio section of the OLED77 G77 is also equipped with Dolby Atmos surround sound decoding.
The OLED 77 G77 retails for RM79,999.
Both the Sony and LG OLED's may be auditioned at the Desa Home Theatre booth at the coming KL International AV Show 2018, July 20-22 at the Sunway Putra Hotel, Kuala Lumpur.
For further details contact:
Desa Home Theatre
Tel: 03 62756511
Ryan Chin: 0123915321