8K Trumps 4K
by Dick Tan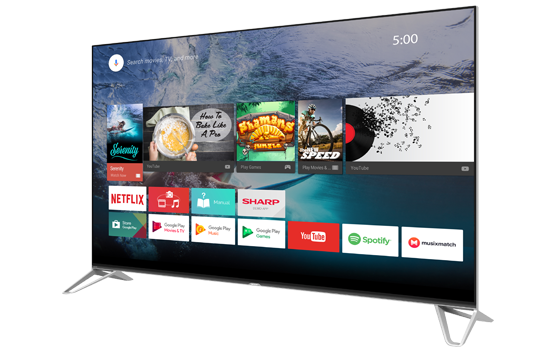 Visitors to the Sharp exhibit at this year's KL International AV Show 2018 in July 20 – 22 should be able to sample the company's latest version of its 8K up scaled android UHDTVs, the XU930X and the XU 830X.
According to Sharp these second generation of its 8K UHDTVs utilizes its proprietary X8 Master Engine Pro video upscaling video processing unit in tandem with its Quattron Pro panel to achieve an 8K resolution (7680 x 4320 pixels) effect. The XU Series is believed to be the first domestic LED/LCD TVs to achieve such a high resolution.
Comprising two models, the 90" XU930X and the 80″ XU830X the XU Series feature as standard an N-Black Panel for what Sharp claims is among the deepest black level currently available in domestic direct – view UHDTVs.
On top of its extensive smart features the XU Series also features up to four HDMI inputs with HD 2.2 compatibility, 3 USB 3.0 connectors, Bluetooth and Wi-Fi compatibility and sound system that features a built-in subwoofer system.
In addition to its extensive range of LCD/LED TVs Sharp is also diversifying strongly into audio and will feature among others its XL-BB20D CD audio system which comes with Bluetooth compatibility, a DAB (Digital Audio Broadcast) tuner, USB and other digital playback and a powerful 50 watts built-in amplifier. There is also an option for other wired or wireless handphone connection.
The XL-BB20D is available in either a retro looking walnut wood finish or in white.
Sharp AQUOS XU 8K Series may be auditioned at the coming KL International AV Show 2018, July 20-22 at the Sunway Putra Hotel, Kuala Lumpur.
For further details contact:
Sharp Electronics (Malaysia) Sdn Bhd.
Tel: 1800-22-7867