The sound of music, taking in KLIAV 2018's finest
by Venoth Nair
Picking up where we left off, I find myself heading to the next big player on the Meet on 9 function hall area. Known for their superlative offerings in home cinema, AV Designs is also a force to be reckoned with when it comes to 2 channel straight firing audio. This year, their system comprising of PMC speakers paired to Bryston electronics was further elevated with the inclusion of Linn's quintessential LP12 turntable. The system which ran a mix of both digital and analogue sources further supported by Bryston's own BLP-1 turntable was a crowd pleaser especially with the presence of master audiophile Jo Ki who was in control of the tunes.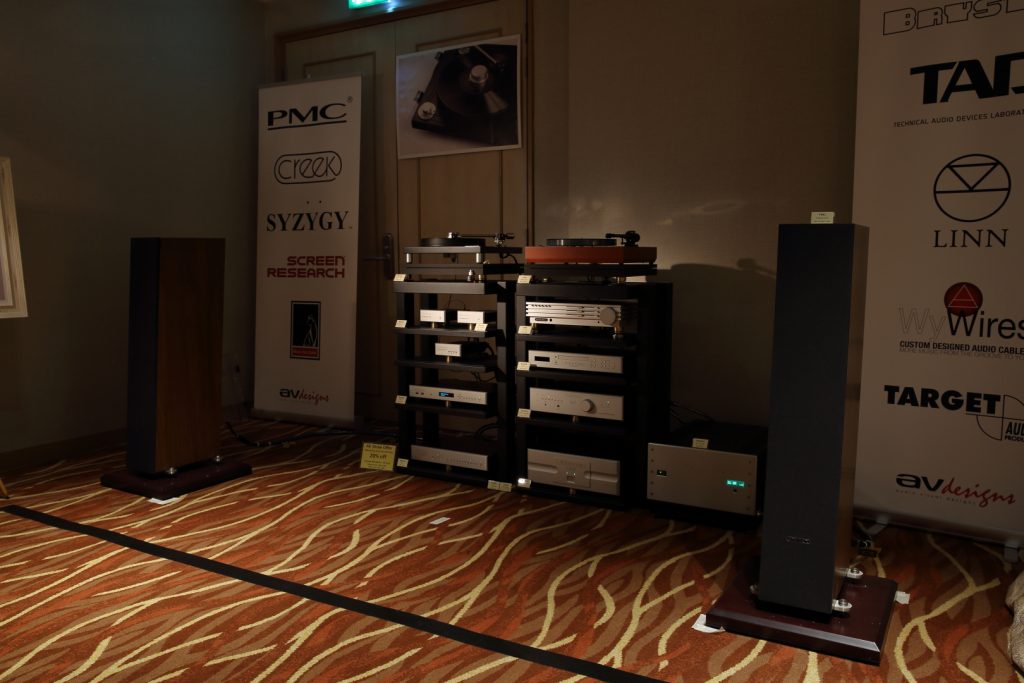 Moving on upstairs to the 12th floor, which also houses the largest number of individual exhibitors, we find a large quantity of outstanding systems on display, all with different styles, builds, engineering principles and above all, playing out different genres of music. Speaking of which, the system in Hi-Way Laser's room made up off the highly acclaimed ATC SCM50 speakers and electronics matched to a Denon turntable reminded us that a good system definitely pairs well with great music. The music spun by Kenny Sin of Hi-Way Laser got many of the visitors all up and enthusiastic (myself included) reminding us what a good system is all about, which is enjoying great music!
Next on the list, we have a system built up of the single driver Heco Direkt Einklang speakers paired to the smooth sounding Soul Note SD300 DAC and SA710 Amplifier combination. I was lucky enough to hear the system when it was running standard RCA cables and when David from Audio Art swapped it out with a pair of Balanced XLR cables. The taste of both proved that in some cases a change of cables does make a difference. The single driver design was highly capable of great dynamics in both cable arrangements which delivered rich, lush bass. Additionally, the Heco Direkt design with the wide flat baffles and race car style stripe going down the middle does look pleasing to the eyes.
Also enticing the crowd with great music was the combo from VPi, VAC, Chord and the star of the group, the Kharma Loudspeakers which delivered a loud and proud performance that demanded the attention of anyone who walked passed their room. The Centre Circle system was popular with the audiophiles who were curious to sample this product which is new to our shores. Another crowd puller was the Chario Academy Serendipitty speakers which were effortlessly driven by the immensely powerful Analogue Domain Athene mono amplifiers which is capable of 2 kilowatts of power into 8 ohms and a blistering 4000 watts into 4 ohms.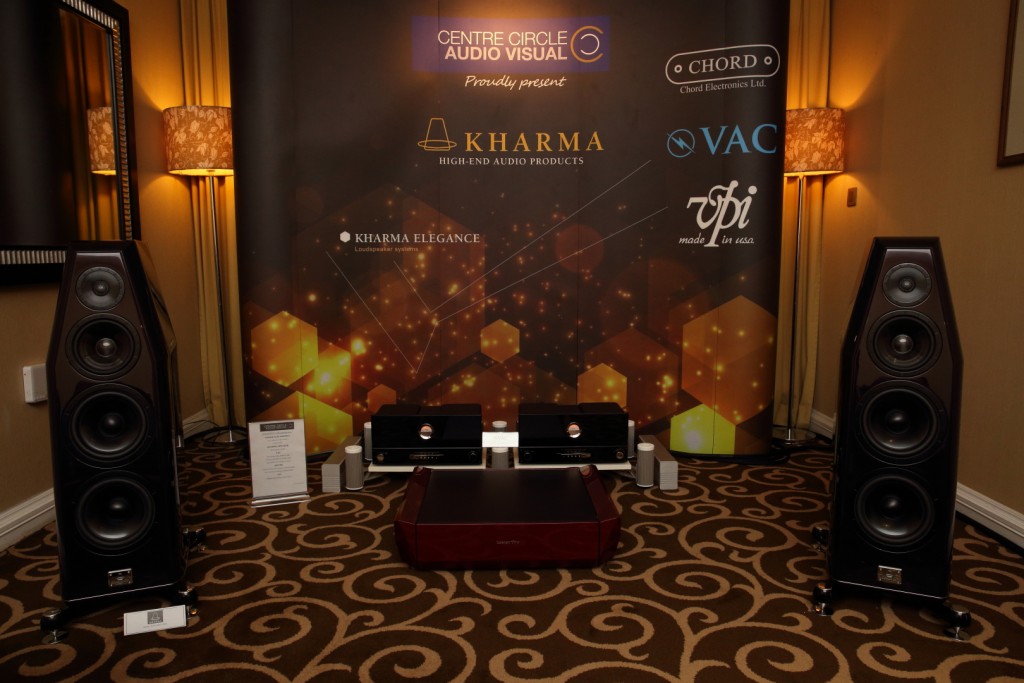 Switching gears now to the prodigious American brand McIntosh which was back this time around thanks to our friends at Audio Perfectionist who returned to the show with the stable's MA 8900 flagship integrated amplifier hooked up to the Opera Quinta SE (TG) speakers. Also available was the MA 252 hybrid amplifier paired to McIntosh's own XR 50 speakers. Both received tunes curtesy of the Gold Note Giglio turntable which did a splendid job, especially with the former pairing, conveying a rich, highly detailed performance that had many yearnings for more.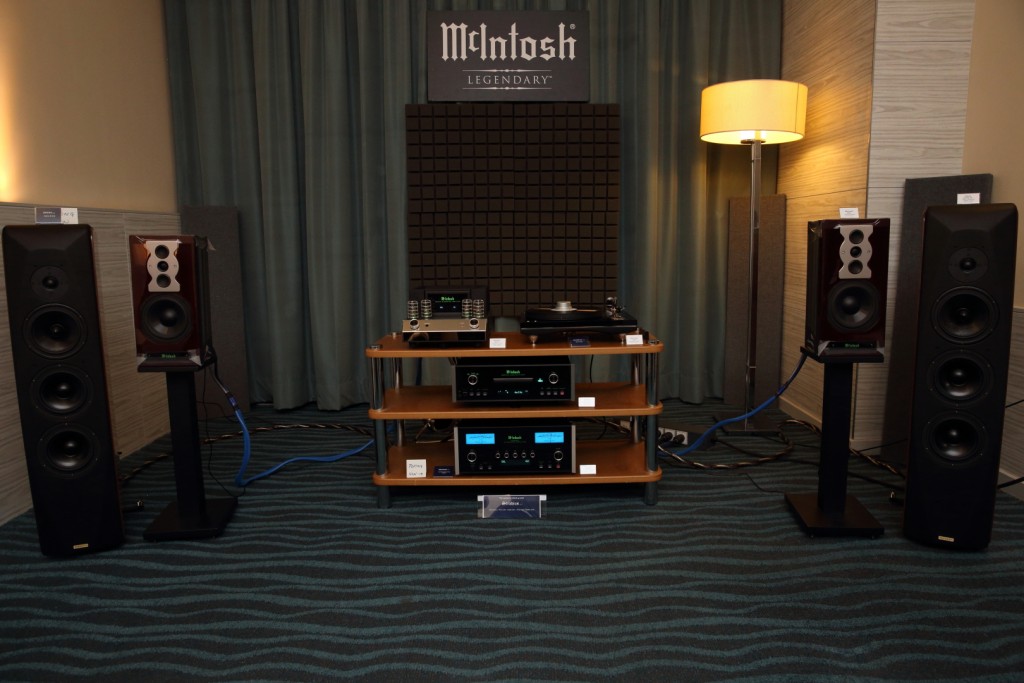 Overall there were many outstanding systems this year with exhibitors doing their utmost to really bring out the best in their systems overcoming, in the process, different challenges like space and ambient noise which proved their mettle as experienced audio dealers. As audiophiles visiting the show, we were definitely rewarded handsomely with great sounding systems and interesting combinations. These systems allow visitors to have a closer look at many high-end, exotic equipment from as many legendary Hi-Fi brands. So, to this note, I conclude my AV show experience for Hi-fi setups and here's to excitedly looking forward to the next AV show for even more great systems, to come.