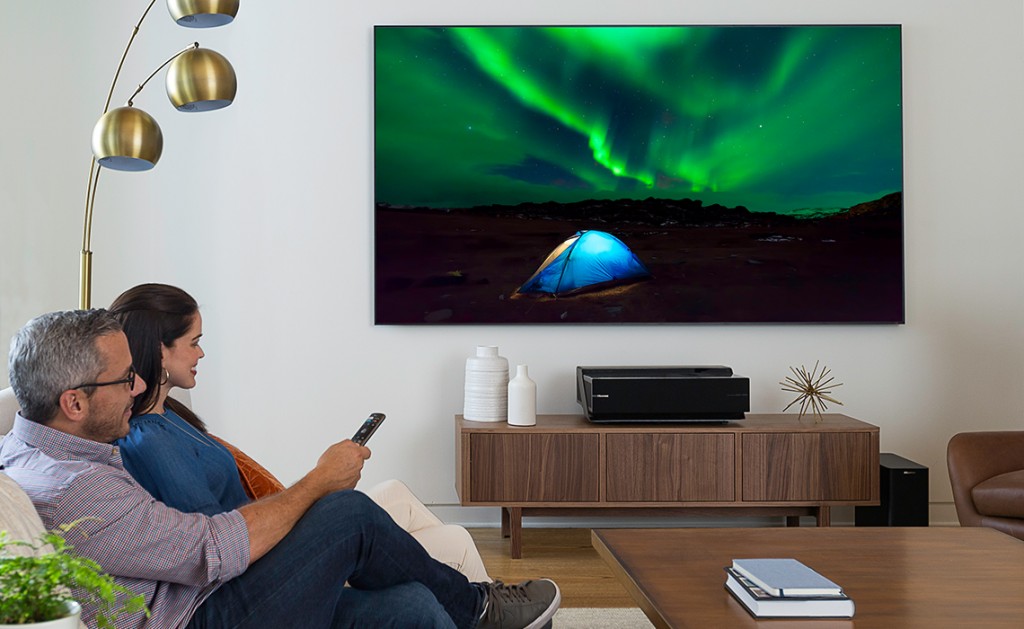 By Lam Seng Fatt
Next Saturday, be prepared for a unique visual experience.
This visual treat will come in the form of the 100-inch 4K Smart Laser TV from Hisense. This huge high-resolution TV will be launched at the KEF showroom on the 1st floor of Encorp Strand Mall, Kota Damansara, Petaling Jaya, on  Oct 27 at 2pm.
The launch is presented by Hoe Huat Electric and the demo will last for two hours.
The Hisense 100-inch 4K laser TV will make you reconfigure the way you think about what large TVs are like.
The Hisense 100-inch 4K Smart TV is thin, lightweight and hangs on the wall wirelessly. It does not require a specially darkened room or messy equipment.
It features 4K Ultra HD resolution and 4K upscaling. Powered by a Texas Instruments DLP chip, and packing 4 million micromirrors, you get the detail and brightness of 8.3 million gorgeous pixels. On top of that, it features harman kardon sound, a TV tuner, WIFI and lots of built-in apps.
You won't need a separate sound bar because the Hisense Laser TV has two isolated chambers housing four speakers plus a separate wireless subwoofer, all powered by harman kardon.