Creating an Impression
by Dick Tan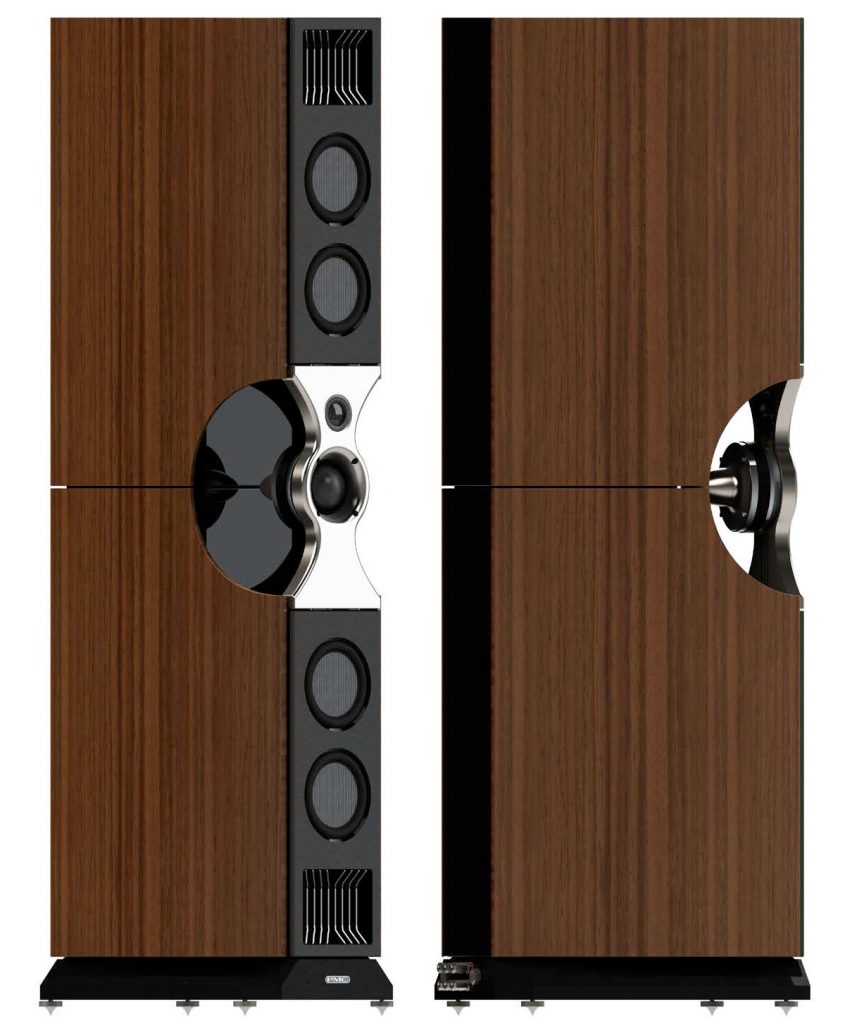 PMC's latest offering the Fenestria, first introduced at their year's Munich Hi-Fi Show will, by the time you read this article, be available to Malaysian audiophiles.
At 1700 x 370 x 623mm and weighing a backbreaking 80kg (176 lbs) the new PMC Fenestria is not designed for the fainthearted nor, and this is not intended to offend any audiophiles, those whose personal bank amount are not, at the least, in the stratospheric level!
Accounting for all that heft and weight are four 6.5″ transverse in weave carbon fibre multi-cellular bass drivers, PMC 's proprietary 75mm midrange in a new technology nest mount structure and a 19.5mm Sonomex soft dome tweeter in a separate Silicone Aureole Isolation mount.
While the drive units themselves found in the Fenestria are familiar, proven PMC drivers both the midrange and tweeter have undergone what PMC describe as groundbreaking isolation technological improvements that are derived from a technology used to prevent earthquake damage to buildings.
The net aesthetic result this isolation technology brings to the Fenestria is nothing short of striking where the midrange nest appears to be suspended in space. Impressive!
It is also important to mention that the four bass units are loaded via two sets of PMC's proprietary Advanced Transmission Line System which measures a little over 2.4 metres each. This form of bass loading allows the Fenestria to reach a bass depth well in excess of 23hertz.
Available in four finishes of Tiger Ebony, Rich Walnut, White Silk or Graphite the Fenestria also feature 3 pairs of Hex Rhodium 4mm binding posts and a set of custom-made supporting plinth that effectively lifts it off the ground for a cleaner, more detailed bass response.
For further details contact:
AV Design Sdn Bhd
Tel: 03-62411237
Mr Tony Low: 012 2330771