By Lam Seng Fatt
One of the most exciting pair of speakers that I have encountered this year in terms of sound quality and especially in terms of design is now being run in at AV Designs' showroom.
I am talking about the PMC Fenestria speakers which are the top of the Fact range. According to James Tan, the boss of AV Designs which is the PMC distributor in Malaysia, the official launch will be held early this month. The price? It should be around RM220-230k per pair.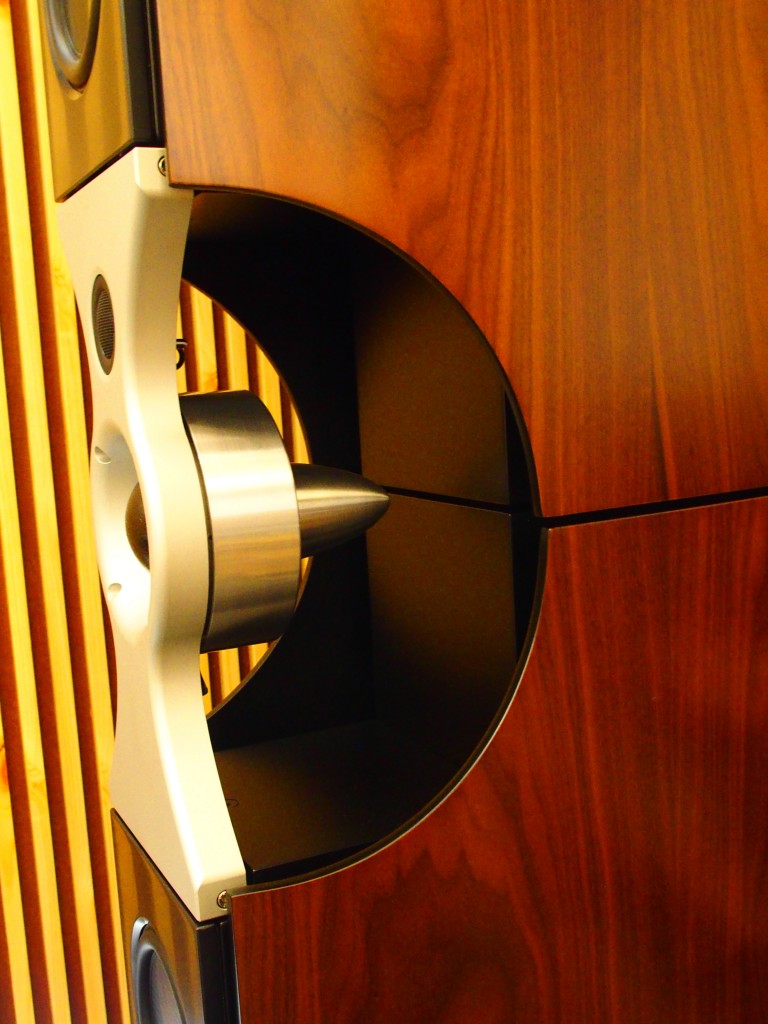 What excited me was the way PMC executed designs and techniques to reduce vibrations from the cabinets and also to cut vibrations from affecting the dome midrange and tweeter.
To achieve the former, PMC uses curved wings that are plugged into the sides of the cabinets which provide two functions. One is aesthetic and gives the speakers a curved-body – and you can buy an extra pair with different finishing to suit your mood or your wife's interior decor colour theme. The other function is to dampen the cabinet resonances and vibrations.
To achieve the latter, PMC uses a solid piece of aluminium to house the midrange and tweeter in a open-baffle arrangement and it is attached to the cabinets only at two points. On top of that, the tweeter is mounted on a silicon ring to further isolate it from the vibrations caused by the dome midrange.
What about the sound? Since this is supposed to be a preview, I cannot reveal too much. Suffice it to say that the sound was neutral with a solid bass with slam. Imaging and soundstaging were top class and the treble was open and airy. And it was driven only by the Bryston integrated amp.
We will have to wait for the launch to hear what the PMC Fenestria sounds like when fully broken-in and driven by a higher-level amplifier.