The Popular Mini Monitor Reimagined
by Venoth Nair
KEF has enjoyed amazing success with its LS 50 mini monitors garnering rave review and numerous awards for its superior sound and slick good looks. The speaker has shown its ability to blend into any environment and integrates seamlessly with any kind of system delivering fantastic performance consistently. In light of its success KEF has since launched different variants of the mini monitor with either new aesthetics or upgraded internals to be applied in different applications. One of this was the introduction of the KEF LS50 wireless which eliminates the need for amplification and DAC's as the little speaker comes packed with all of it built in. All that's needed is a source. Moving from strength to strength, KEF has taken the already ingenious LS50 wireless and pushed it further culminating in the birth of its latest active speaker system, the LSX.
The LSX is an active mini monitor system designed to be a one stop audio solution capable of supporting multiple sources. Catering to the consumers desire to squeeze out more functionality while keeping a small footprint, the LSX jams in plenty of technology meant to enable a more convenient albeit high quality listening experience. This is further celebrated with the inclusion of upgraded looks to ensure that your system looks as stunning as they sound.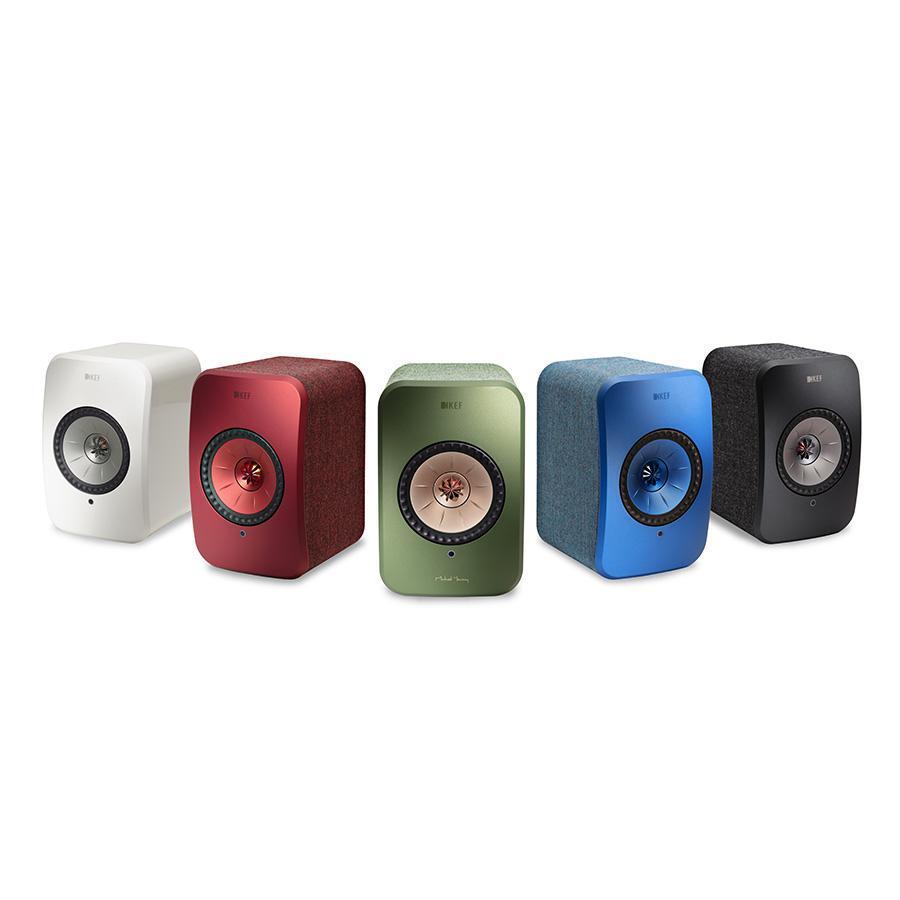 In this respect, the engineers at KEF have decided to be adventurous with the new LSX opting to dress it up with some pretty snazzy finishing. The main cabinet comes in 5 different colors, hopefully there is one befitting your individual style, and is made even more attractive thanks to a beautiful exterior wrapped in luxurious fabric made by Danish textile designer Kvadrat (available for maroon, olive, blue and black only). The front baffles are also color matched, which makes these speakers quite the attention grabber when put on display. Even the Uni-Q drivers are color matched to the enclosure body with the sole exception being the Olive colored unit which comes with the famous rose gold driver that made the LS50 striking.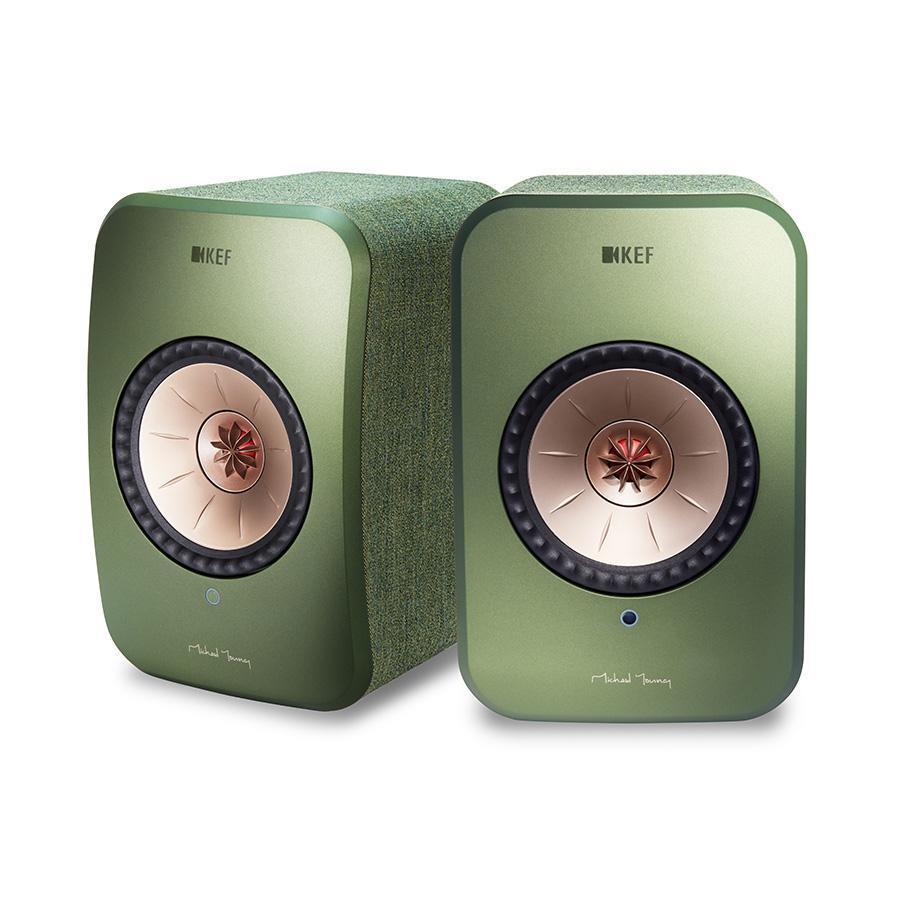 Speaking of the Olive colored unit, this variant also bares the signature of Michael Young who is the product designer behind the radical new look of the LSX. Cool features like the color changing LED indicator to help identify source as well as the colored ports were exclusive brainchild of his and it undoubtedly made the LSX a great speaker not only musically but also aesthetically and functionally. This speaker was made to look sexy both from the front and behind.
The engineers at KEF, it is apparent, had ensured every possible feature needed in a modern speaker is found in LSX while keeping it, oh, so petite and pretty. The reduction in size did however result in a smaller driver as compared to the LS50 which uses as 5.25-inch driver as opposed to the LSX's 4.5-inch unit. The tweeter is also a little smaller at 0.75 inches compared to the LS50's 1-inch unit. This reduction in cabinet and driver size however doesn't make this little speaker a slacker as KEF has shoved in a rather potent 100 watts of power per speaker (70 watts to the low frequency and 30 watts for the highs).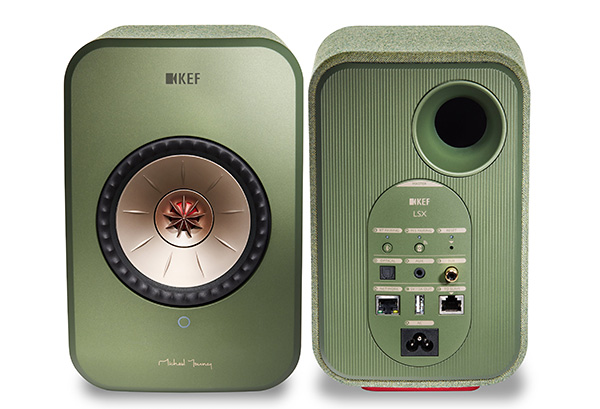 On the inside the LSX is furnished with all the bells and whistles needed for this to be the one stop shop for all your listening needs. Kitted with KEF's Music Integrity Engine which is the brands own form of digital signal processing, the speaker is able to output powerful sound while maintaining accurate sound quality. And all this is achieved without sacrificing that great sound character which KEF so magically has achieved thanks to its cleaver LS50 design cues and the engineering marvel that is the Uni-Q driver.
Expected to hit our shores soon, the KEF LSX will definitely be high on the desirability list for many audiophiles. People such as me who are already proud owners of the LS50 would be naturally drawn to these pint-sized gems. Those looking to boost their desktop sound or just looking to add quality in the form of a simple straightforward setup will also be naturally attracted to these particular compact speakers. If you're looking to get something new and wireless, then these speakers will have much to offer and you will do well to audition a pair, if you can get hold of one!