A Cut Above
by Dick Tan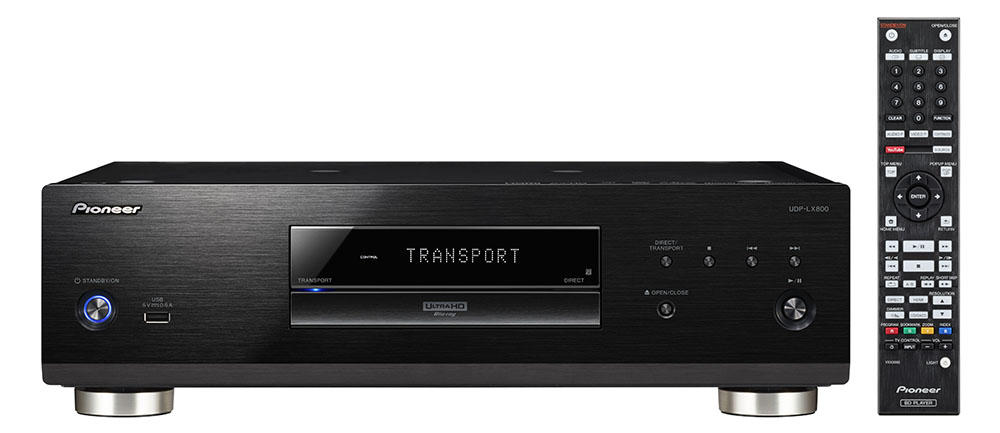 While we are eagerly awaiting news of the arrival of Pioneer's first UHD Blu-ray Disc player, the UDP-LX-500, the news has it that yet another Pioneer 4K 'goody' has just recently been launched.
Audio Video buffs will know that to be the flagship UDP-LX800, big brother to the UDP-LX500.
While no price has been set it is obvious that the UDP-LX800 has been designed with a no holds barred approach where optimum performance is the ultimate goal.
Let's put it this way. If you have to operate on a given budget but would still want the best UHD Blu-ray player go for the UDP-LX500. It is a choice few would find fault with. However, if you are the sort who must have the absolute best, the best of the best and where price is not even a consideration then the UDP-LX800 is your machine.
Weighing at a little over 13.8kg as compared to the UDP-LX500's 10.3kg., the UDP-LX800 is a superbly constructed and solidly finished wet dream come true.
Reflecting its true high-end status, the UDP-LX800 features 4.6mm thick double layer steel for its chassis while the Blu-ray drive itself is housed in a super rigid, anti-vibration paint – coated casing.
In addition, the three main sections, the power supply section, the digital processing section and the analogue audio sections are separated and segregated to effectively reduce electromagnetic interference.
To carry this quest for perfection even further the transport mechanism is also spring -damped to completely isolate the disc from even the minutest of risk of any stray vibration reaching it.
In addition to being a perfect UHD Blu-ray disc spinner audiophiles will undoubtedly be pleased to find that the analogue audio section of the UDP-LX800 is derived from its flagship 80-70AE SACD player using the same 32-bit, 8 channel Parallel Drive ESS Sabre DACs.
While no exact time date has been mentioned Pioneer did suggest that the UDP-LX800 may just be available sometime next January, just before the new year festivities.
For further details contact:
Pioneer Technology (M) Sdn Bhd.
Tel: 03 26972920