Fenestria – A Statement of Fact
Article by Venoth Nair
I have always been a big fan of PMC speakers. The British brand has produced some of the most memorable monitor speakers, both for the professional as well as the home consumers. Harkening back to the old IB Series and now to the new twenty25 series speakers the brand has been known to always deliver excellent performance in a clean and simple package. So when I was given the chance to have an intimate listening session with PMC's latest feat, the Fact Fenestria at AV Designs showroom, I jumped at it.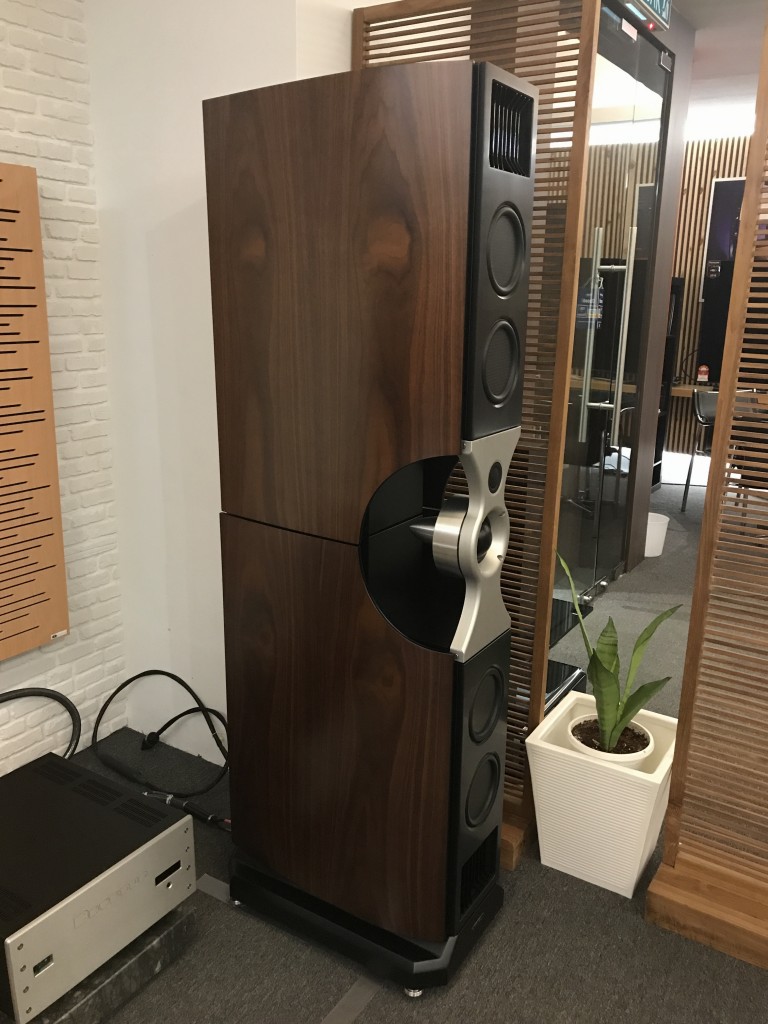 At first look, the Fenestria command your attention with their large dimensions that tower over most of the typical PMC speaker line-up. Standing at just a shade shorter than the active monster that is the MB3 XBD-A (40 mm shorter to be exact) the Fenestria is a little more slender, for a far sexier, refined look. Its bass driver arrangement is laid out in a symmetrical design that flanks the midrange unit. Only the super tweeter sits above the midrange unit diffusing an otherwise perfect mirror image. This arrangement of its drivers is what one would expect among the more exotic and premium of speakers as it is believed to allow for a more balanced albeit transparent sound delivery.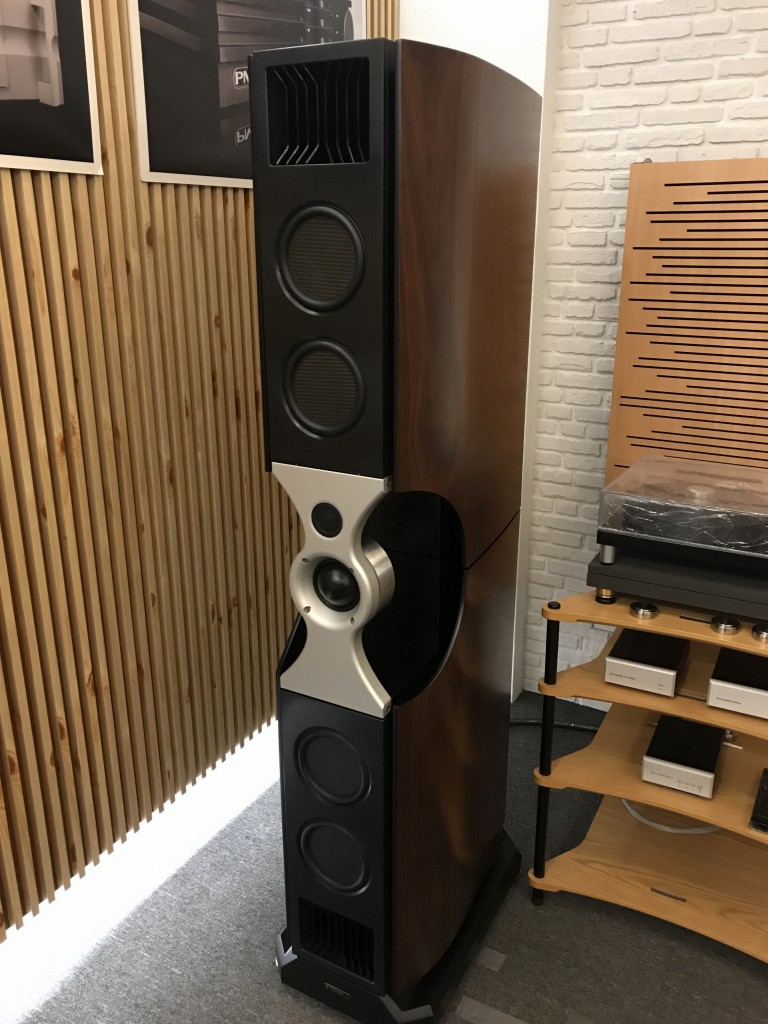 Immediately noticeable upon closer inspection is the elaborate support structure that houses the high frequency and midrange drivers. This single solid block of machined aluminium sits in an enclosure of its own and is structurally decoupled from the main body of the speaker. PMC's designers obviously intend to keep excessive bass energy from transferring through the cabinets up into this enclosure. Additionally, the conical shape behind the midrange driver also further assists in dissipating unwanted disturbances that could come from the main cabinet itself.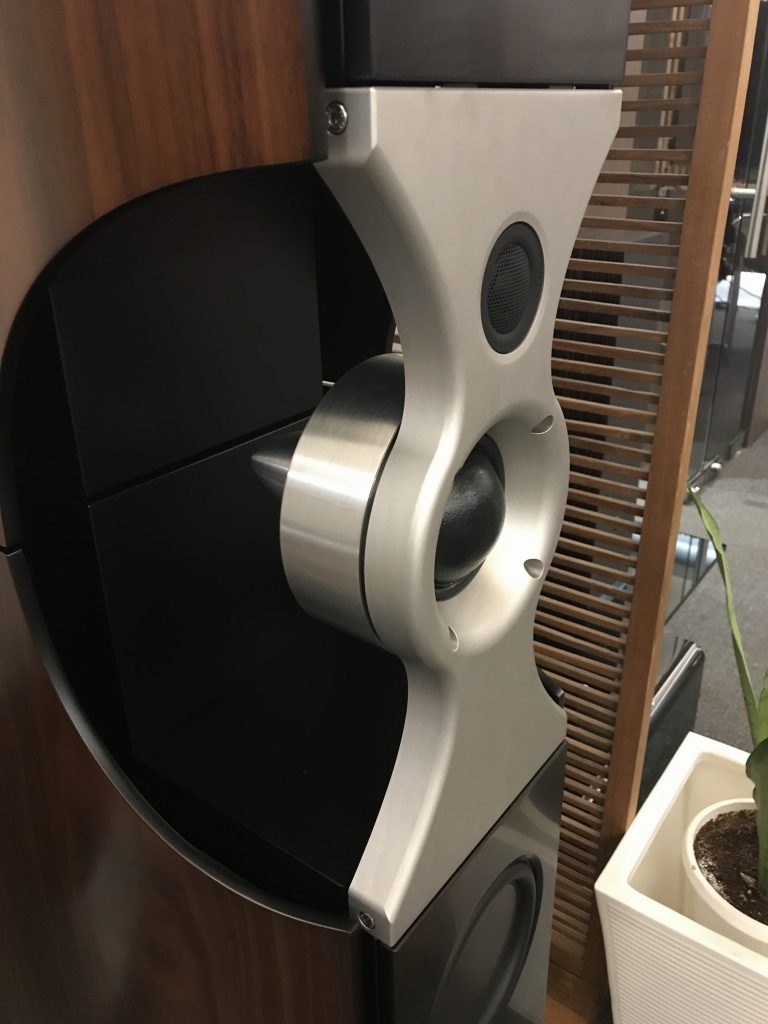 In their pursuit of the perfect enclosure PMC have squeezed out every last morsel of engineering know how and implemented it into the design and construction of this amazing speakers. PMC's patented Laminair technology is put to good use here; ensuring minimal air chaffing which could add unwanted noise to an otherwise clean bass note. Of course, as always it will not be a PMC speaker if it did not come equipped with their coup de grace, the Advanced Transmission Line (ATL) system which effectively enables PMC speakers to dig deep without fear of coloration. It's clear to see that with the Fenestria, PMC has put much effort into the design and built of the cabinet, to achieve an enclosure that is as inert as it is possible and to attain a sound that is true to source.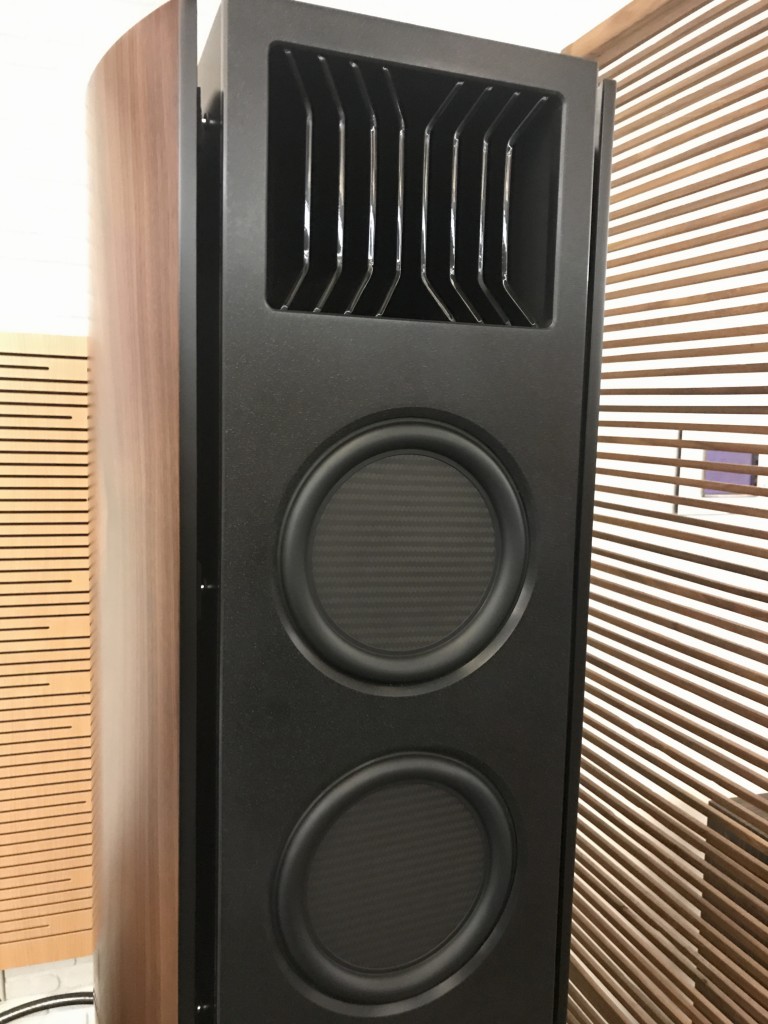 The speakers were wired up via some luxuriously appointed WyWires Diamond speaker cables which lead up to the immensely capable TAD M2500 power amplifier. The power amp was hooked up to TAD C2000 Preamplifier. On the source side we have TADs own D600 CD spinner and a digital media player in the form of the highly competent BDP3 from Bryston. The entire kit is linked together using interconnects and power leads from WyWires Diamond range. All the power comes purified curtesy of Bryston's BIT 16 (Auto Voltage Regulation) power conditioner. This is undoubtedly a dream system to many audiophiles.
I am blessed enough to have heard many exotic systems and there are some speakers that are just an absolute pleasure to listen too. The Fenestria belongs to this exclusive club. The most noticeable aspect of its sound right up from the moment you hit play, is how forgiving this speaker is when it comes to what is played. It's a rare quality for a speaker to be able to take a piece of music and polish it up to sound its best irrespective of its original condition. The speakers which have been runned-in for more than 200 hours during my point of listening exhibited a sound that is both highly detailed and yet thoroughly exciting. Tracks like the timeless Billie Jean from the late Michael Jackson was renewed with plenty of bass heft that dug deep with almost zero disturbance to both the mid and high frequencies which were all pristine. In Fact (no pun intended), the Fenestria's delivered bass was, to put it simply, highly disciplined.
Potent, endless with absolute speed and precision are the words I would use to describe the Fenestria's bass. PMC calls the Fenestria "the loudspeaker you'll never hear" and for the most part I do agree with them. This is because the speaker exhibits inertness during playback, keeping any form of audible disturbance caused by enclosure resonance to an absolute minimum, or dare I say, non-existent level. Again listening to heavy bass tunes, it's hard to fault the Fenestria's amazing sense of control over the low end, which in turn makes the mids and high frequencies sweeter.
Imaging is also superb with vocal and instrument placing done so accurately you'd be worried about knocking over any instruments should you move, such is the enveloping realistic character of the sound. Its 3 dimensional nature, coupled to the speakers neutrality in performance means that one could simply close one's eyes and drift into the music.
This beautiful attribute has always been the case with PMC speakers especially those fitted with the soft dome mid-range driver (75mm in the case of the Fenestria). This driver is to be credited for producing an astounding level of airiness and texture to vocals, which can be pleasantly addictive to listen to. I for one was so drawn into the listening session I almost lost track of time. That is how engaging speaker is.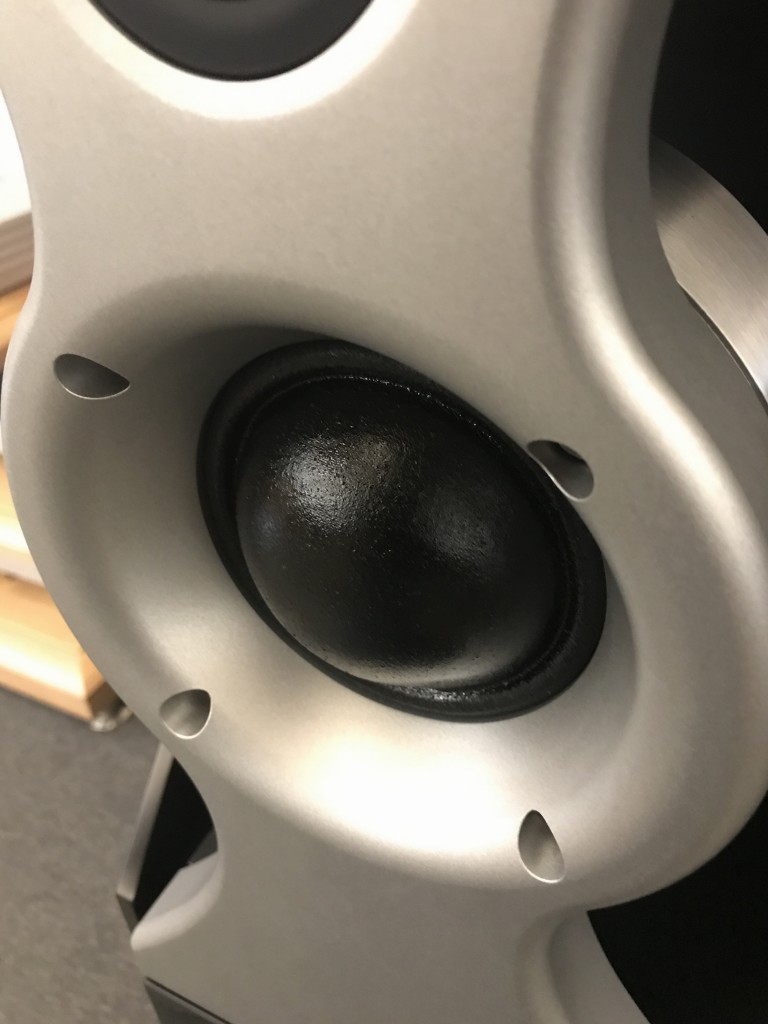 Undoubtedly the associated equipment also had a hand in producing an absolute belter of a system. But then again, I heard these monsters when they were connected to a Bryston B135 cubed which also delivered a no less spectacular performance, assuring me that the Fenestria is not a one trick pony. With that in mind, I'm reminded that these speakers are of a superior pedigree, one that deserves attention. Sure the speakers are not cheap, but one would be hard pressed to find anything of this calibre at this price point. Bravo PMC on another triumph.
For further information contact:
Audio Visual Designs Sdn Bhd
Tel: 03-62411237
Tony Low: 012 2330771