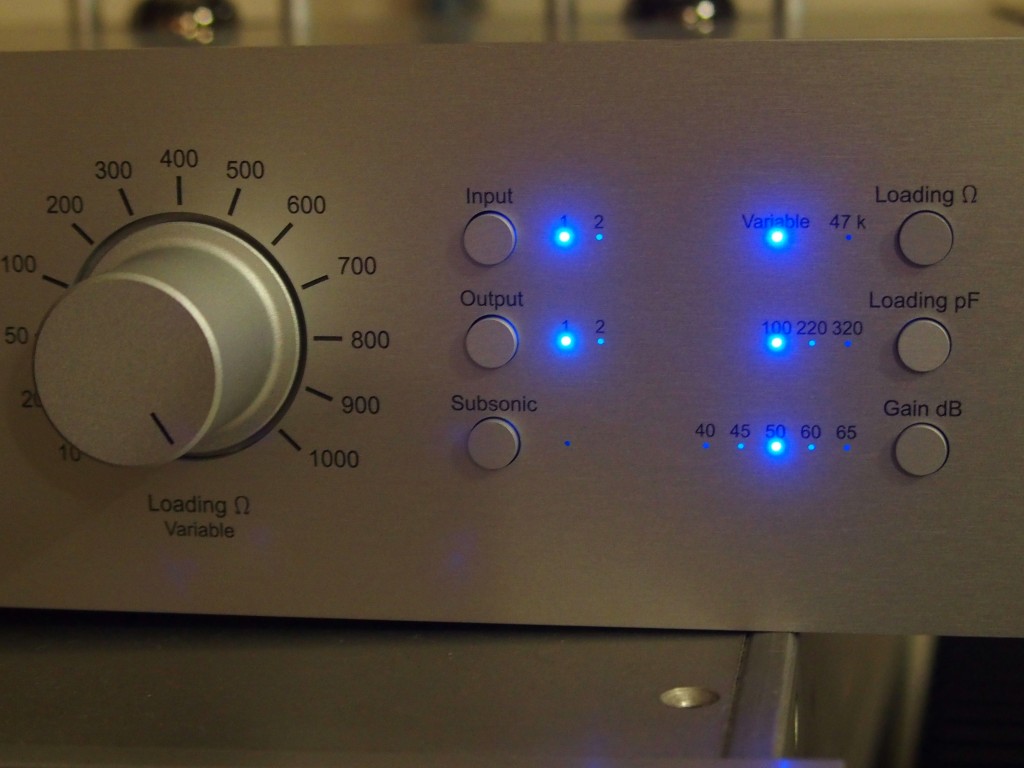 By Lam Seng Fatt
From the outset, I must say that the Pro-Ject Tube Box DS2 is one of the best affordable phono preamps that I have heard. The key word is 'affordable' as there are better ones out there, but they come at much higher cost.
At RM2,995 for the black or silver version and RM3,500 for the silver with wooden side-panels (there is also a black with wooden side panels version) model that I reviewed , it is certainly very affordable in this age of super expensive super high-end components.
The phono preamp is well-built with two wooden side-panels which give it a luxurious touch. There are two tubes – ECC83s (or 12AX 7As) – at the rear with the top parts sticking out just a little protected by flat metal rings held up by thin rods. The design actually looks quite clean and functional. It is not a large component at 240 x 93 x 227 mm and weighs 1.96 kg. It comes with a wall wart power supply with three types of plugs.
It has two inputs and two outputs, so you can connect it to two turntables or two tonearms on one turntable.
On the front panel is a knob which controls variable loading from 10 Ohms to 1,000 Ohms. I discovered that it acted like a volume control with the sound being the softest at 10 Ohms and loudest at 1,000 Ohms. I googled around and found that the recommended loading for the Benz Glider cartridge that I own is from 1,000 Ohms to 47,000 Ohms. I set it at 1,000 Ohms.
As for loading capacitance, there is a button which can set it at 100, 220 and 320 pF. According to the manual, the recommended capacitance loading for a low-output moving coil cartridge (the Glider's output is 0.4 mV) is "not relevant". So I deactivated the button.
As for gain, the recommended gain for a low-out MC cartridge is 60dB, but I found that it was a bit too high as the music was already quite loud with the volume knob on my Lamm LL2 Deluxe preamp at the 9 o'clock position. So I set the gain at 50 dB and turned the volume knob to the 11 or 12 o'clock position.
The wonderful thing is that these parameters can be set on the fly, so you can hear the difference with each setting. There is a subsonic filter which cuts off at 20Hz at 12dB per octave, but I found that it constrained the bass performance when it was switched on. I preferred it off which resulted in the bass sounding freer and more extended.
I used my tweaked-out Rega Planar 3 with RB250 tonearm and Benz Glider cartridge with the Aime phono preamp (from Audio Image) as reference.
After plugging in the wall-wart power supply, I powered the Pro-Ject Tube Box DS2 phono preamp on and it took about 60 seconds for the light to stop blinking and the unit to fully power up.
I selected the following LPs for the tests: Paul Simon: One Trick Pony (WB), Getz/Gilberto: Stan Getz & Joao Gilberto (Verve), Yellowjackets: Timeline (180 gm, Mack Avenue Records), Creedence Clearwater Revival: Pendulum (Quality Record Pressings), The Notting Hillbillies: Missing…Presumed Having a Good Time (Vertigo) and Jennifer Warnes: Famous Blue Raincoat (20th Anniversary Edition).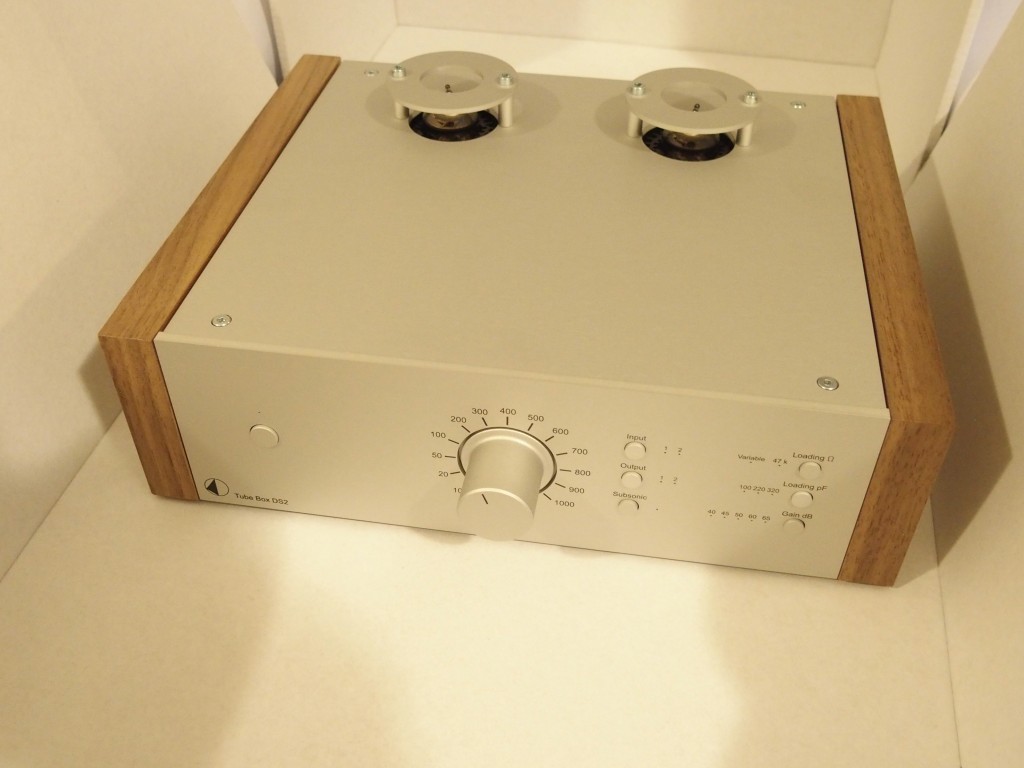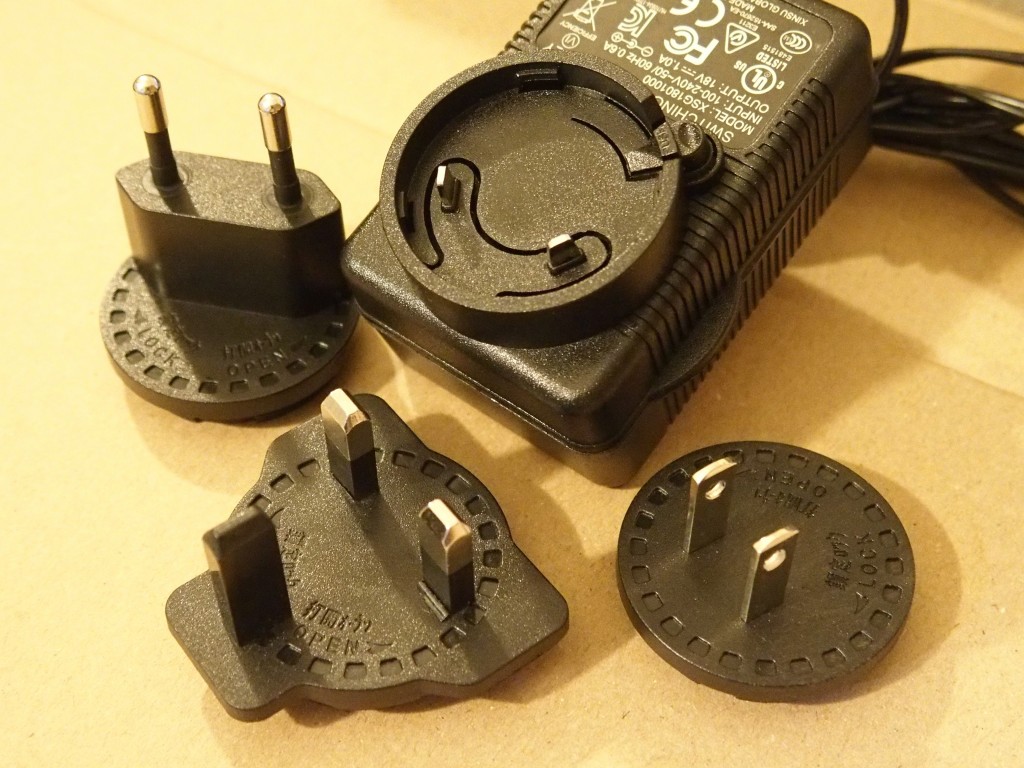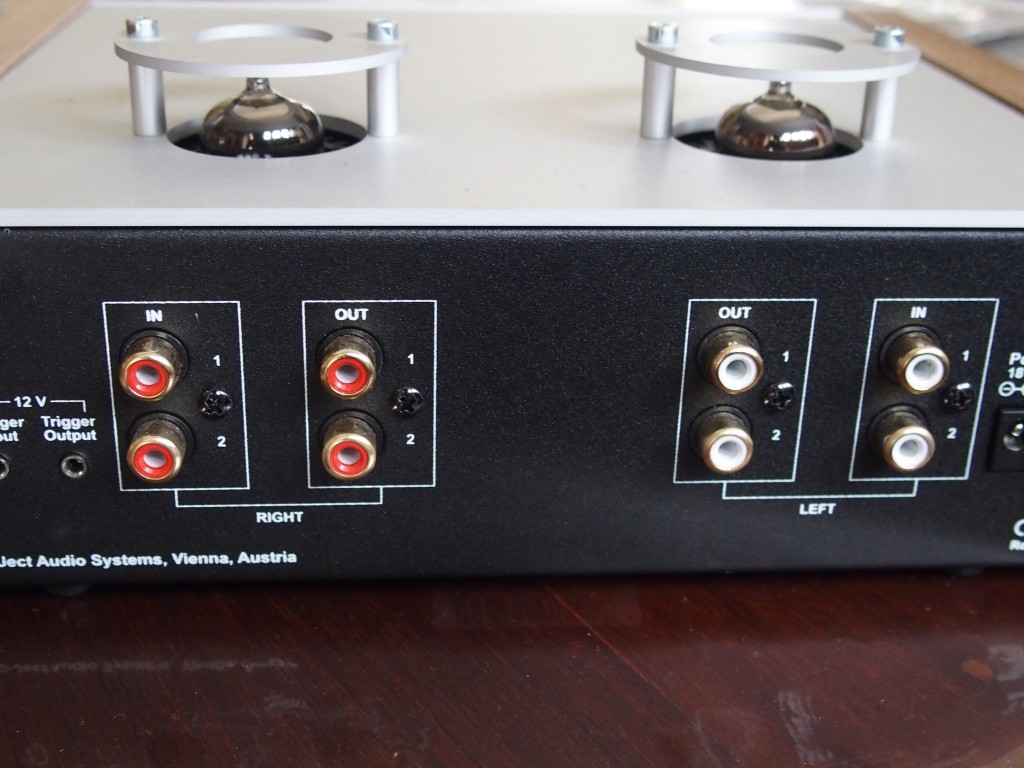 I was immediately impressed by the sound. I had expected a tubey and overly warm presentation, but what I heard was far from that typical romantic valve sound.
There were punch and dynamics to the Creedence Clearwater Revival rock songs, clarity and sparkle to the guitar riffs (the guitarists including Mark Knopfler were using metal-body resonator guitars) on the Notting Hillbillies album and smoothness to Jennifer Warnes' vocals.
The width and depth of the soundstage could match that of the Aime phono preamp and the sense of spaciousness was great.
For a tube phono preamp, it was very quiet and the ECC83s added just a touch of warmth to the sound. I feel the Pro-Ject Tube Box DS2 phono preamp would match even better with a solid-state preamp or integrated amp as with it linked to the resident Lamm LL2 Deluxe preamp which is tubed, there were moments when I felt a solid-state preamp would have delivered a harder-hitting and tighter bass.
In comparison with the my reference solid-state Aime, the Pro-Ject sounded less punchy, tight and extended in the bass region, and less defined with more amorphous image outlines, but it was a bit warmer and smoother. The Aime produced sharper leading edges of the music and a brighter, clearer treble. However, the Aime costs more than the Pro-Ject.
What I really liked about the Pro-Ject was that I could change the loading and gain on the fly using buttons and a knob on the front panel. It was so very convenient. In many other models, I would have to use a toothpick to change the parameters on tiny DIP switches on the rear panels. In some models, I would have to unscrew the top cover of the component's box to get to the DIP switches.
Pro-Ject's phono preamp offers such convenience and a great sound to boot. As I said earlier, it is one of the best-sounding affordable phono preamps out there and offers fantastic value for money.
Pro-Ject products are available at CMY Audio & Visual showrooms in Kuala Lumpur and Petaling Jaya.