By Venoth Nair
Bluesound has previously delivered a stellar lineup of network based home audio equipment that would amalgamate to form a complete musical eco-system. The ethos for this is applied simply by utilizing a simplified control scheme that's centered more on app-based operation with the equipment purpose-built to shine according to what they are made for. The Node, as the name would imply, functions as a branch of communication which delivers the raw digital data in a communicable form to the typical Hi-Fi components it's paired with or a pair of powered speakers if your system is simple like that.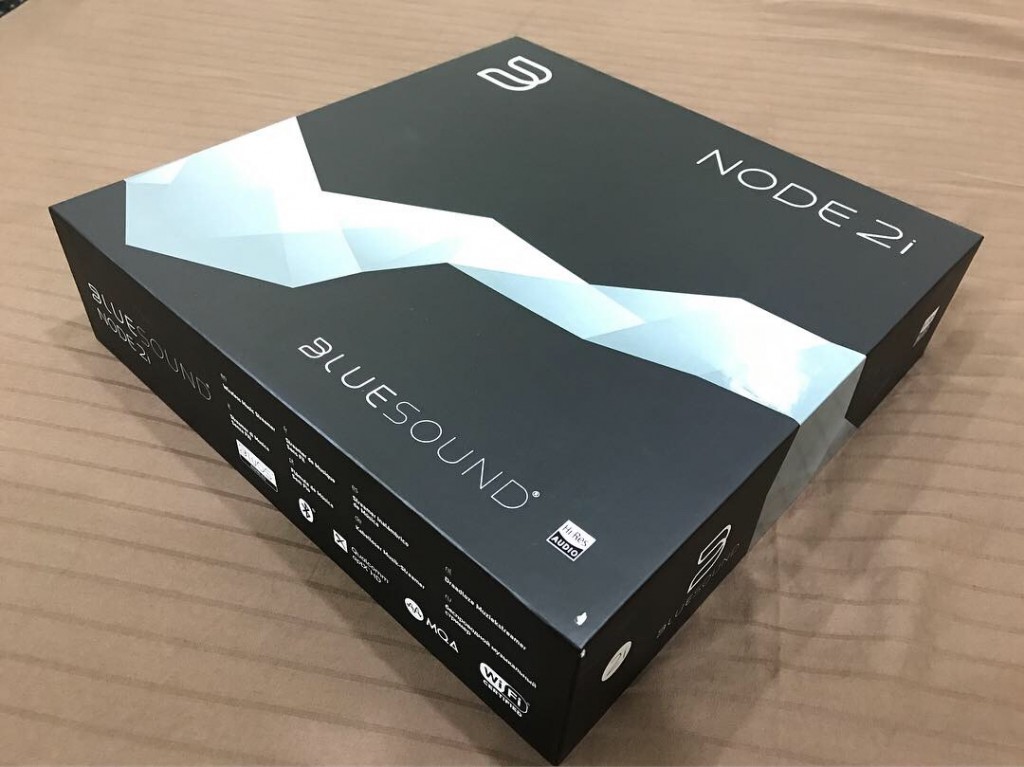 Unlike other network streamers that come with all the bells and whistles such as colour displays and remote controls, Bluesound keeps the Node 2i (like all their other components) humbly spartan by comparison. A smart decision by the brand in my opinion, as most would spend the bulk of their interactions with their mobile devices peering through the app as opposed to the physical unit itself. The control structure on the unit revolves around the touch panel parked on the top of the Node 2i that can be found on all Bluesound products, a plus for those who are accustomed to its operation.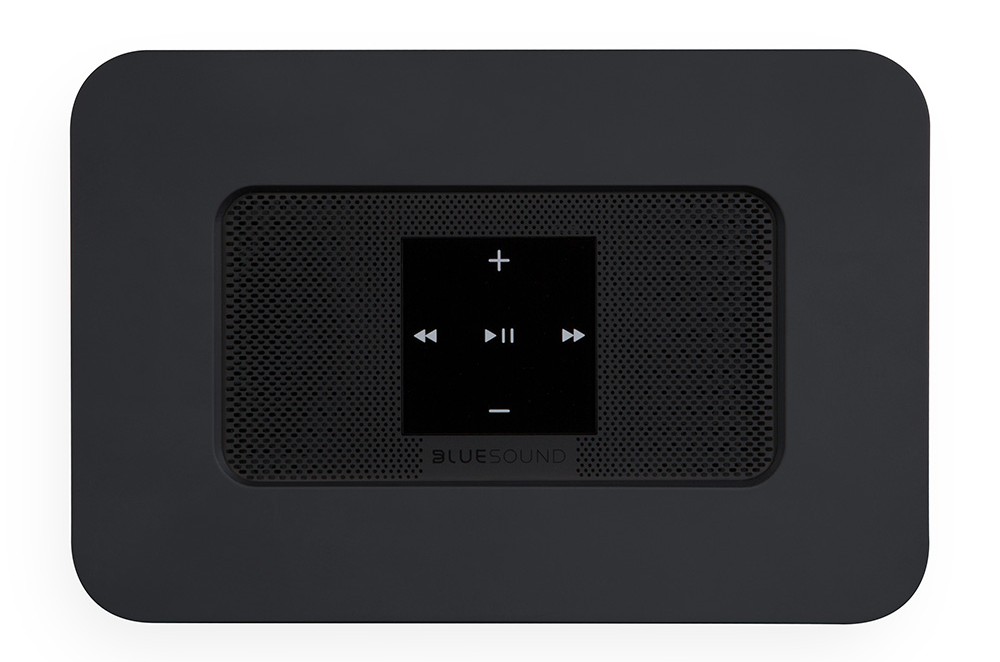 Build quality is what's come to be expected from the brand with its minimalist, desktop audio-styled form. The Node 2i has a rather small footprint measuring in at 22cm by 14.6 cm with a height that's a mere 4.6 cm. The entire unit is solidly built and draped in a slick soft touch finish. Personally I am not a fan of this texture as it may (in time) start to change in character and worse still, become sticky. A problem which you should prepare for if you're looking to own this piece of equipment. Between the two color choices available, the white finish may suffer a worse fate as it may possibly even yellow with age.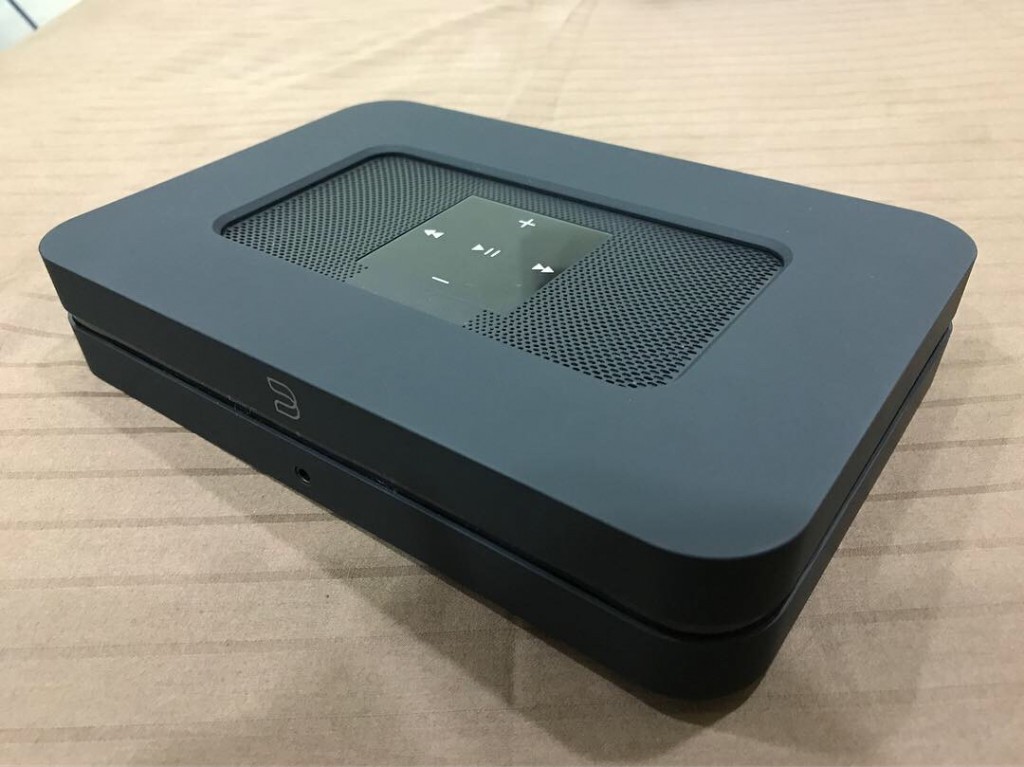 As far as connectivity goes, the Bluesound Node 2i comes with an RJ45 connector for a hardline link to your network, a combo Toslink / 3.5 mm input for a connection to other audio sources and of course a USB type-A port for use with storage devices that house your music collection. Going outwards, the Node 2i comes armed with an analogue RCA, coaxial RCA, Toslink optical digital, a subwoofer output (if you need more bass) and fittingly placed on the front, a 3.5mm headphone output. That's not all; the Node 2i also comes with wireless connectivity options via 2-way Bluetooth (Bluetooth 5.0 with AptX HD) and built-in dual band Wi-Fi.

Keeping pace with the success of its predecessor, the Node 2i is continues to deliver as a fantastic audio product. It's capable of producing superb sound quality which is quite extraordinary especially at this price point. There is an exciting nature to the sound, which maintains a strong sense of rhythm and timing. This fun character is reinforced further by the Node 2i's punchy and taut bass delivery. A quality immediately detected when the play button is pressed.
There is fullness to the sound which allows the Node 2i to be versatile when it comes to genre playback.  Whether it's Michael Jackson or Portishead, Iron & Wine or even Nirvana, the Bluesound Node 2i chimes along confidently never sounding dull or incoherent. Critical listeners however may find themselves wanting a little more transparency and detail to the sound, but then again at this price point it's hardly a concern. A good idea would be to pair the Bluesound to components that excel in detail to help improve this slightly deficient element. As always with Hi-Fi trial and error will eventually pay its dividend.
It's important to keep note that though the Node 2i supports Wi-Fi and Bluetooth, neither would render the best sound quality in practice. That's not to say the wireless variety performs poorly, on the contrary, the performance is exemplary. Playing around with my mobile device as source, sending out tunes on a Bluetooth signal, the Node 2i renders music effortlessly with hardly any issues. I even pushed my device out almost 8 meters away (behind a wall I might add) without any real degradation to the playback. Apple's Airplay functionality also performs well with great reliability; though a tad slow on the action responses, but that's just me being trivial.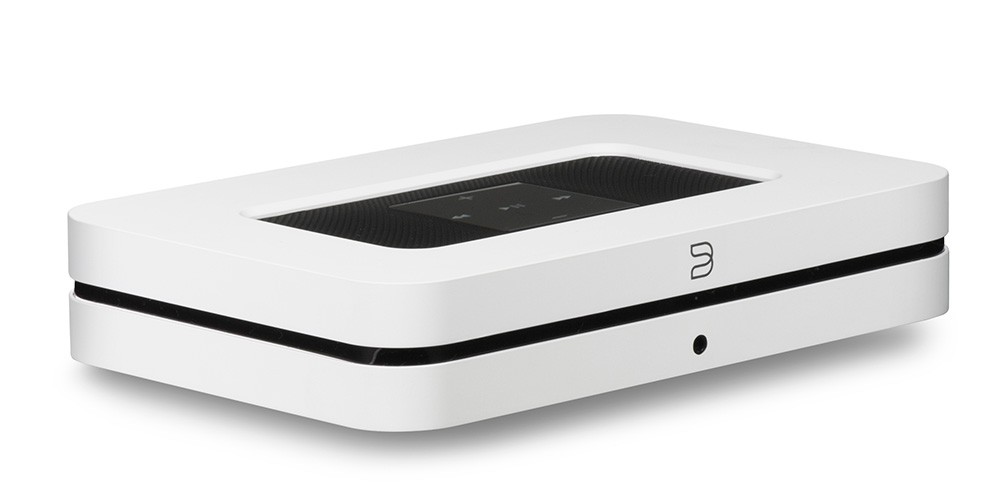 The last feature worth mentioning on this petite wonder is that headphone output. Audio quality is amazing given its price, and has no issue driving headphones up to 250 ohms without breaking a sweat. Ideally more efficient headphones are best paired with the Node 2i as it lacks in volume once headphones go over the 250 ohm mark. This is something that will be a factor especially if you like high impedance headphones, in which case an external headphone amplifier will be called in to pump the juice. If you're like me and love your efficient cans like say an Audio-Technica ATH-M50x, then this output works perfectly fine.
Bluesound really hit the jackpot with the Node 2i, which in its original guise was already a remarkable piece of kit, now enhanced further. The streamer would fit into a variety of system combinations at both the entry level and systems much higher in comparative value. Its extensive features and downright simplicity in operation make this a superb addition in any environment. The Bluesound Node 2i will be on display at the coming KL International AV Show 2019 from July 26-28 at the CMY Sound & Visual room at level 3, Vistana Hotel.