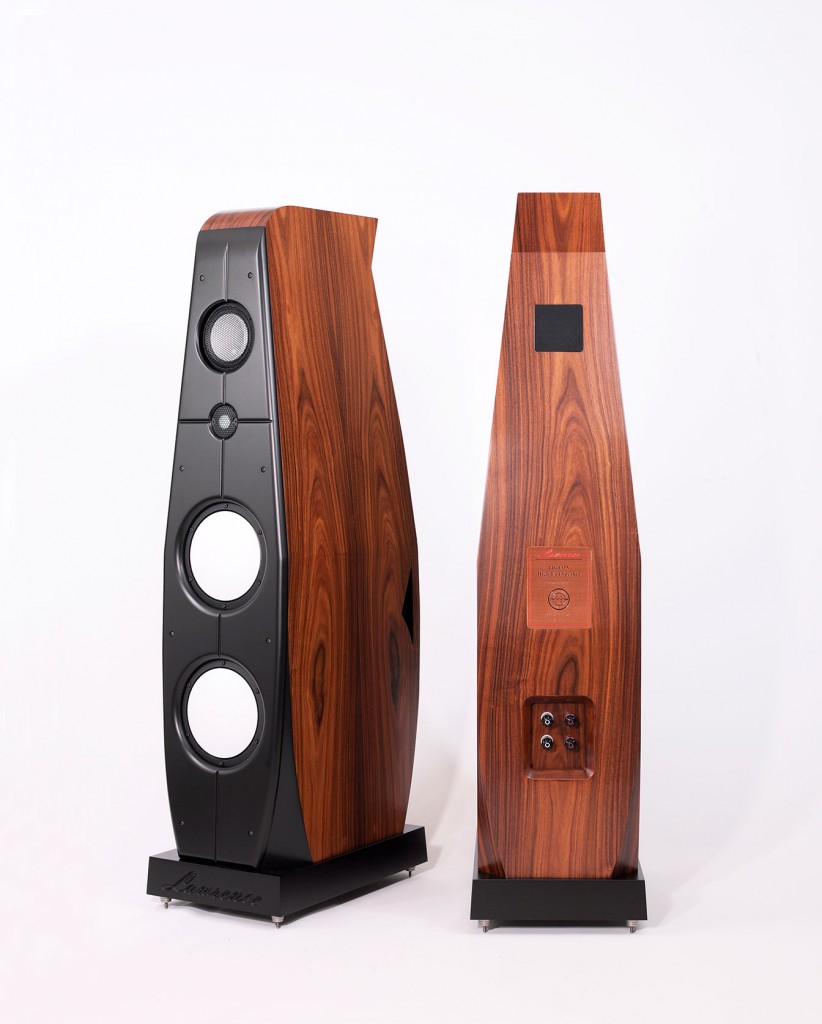 Surprise, surprise…James Chin of YL Audio will be bringing in speakers from Taiwan's Lawrence Audio for next month's KL International AV Show.
The model that will debut at the AV show is the Penguin from the company's Bird Family.
The Penguin is the largest in the range, which is called Bird Family because the designs resemble birds.
The Penguin is a 3–way bass-reflex floorstander boasting a frequency response of 24Hz to 35K kHz. Sensitivity is lowish at 86dB and Lawrence Audio recommends amps with 100-150 watts of power.
The speakers are quite large at 124cm×28cm×45cm, plus 4cm spike and weigh 60kg each.
They use ceramic drivers from Accuton. There are two 1-inch tweeters with one rear-firing.
The midwoofer is an Accuton 5" cell ceramic and two Accuton 8" cell aluminum sandwich woofers handle the lower notes.
For the show, YL Audio will be bringing in a Silver Penguin. James Chin is all set to make waves at the AV show. — By Lam Seng Fatt