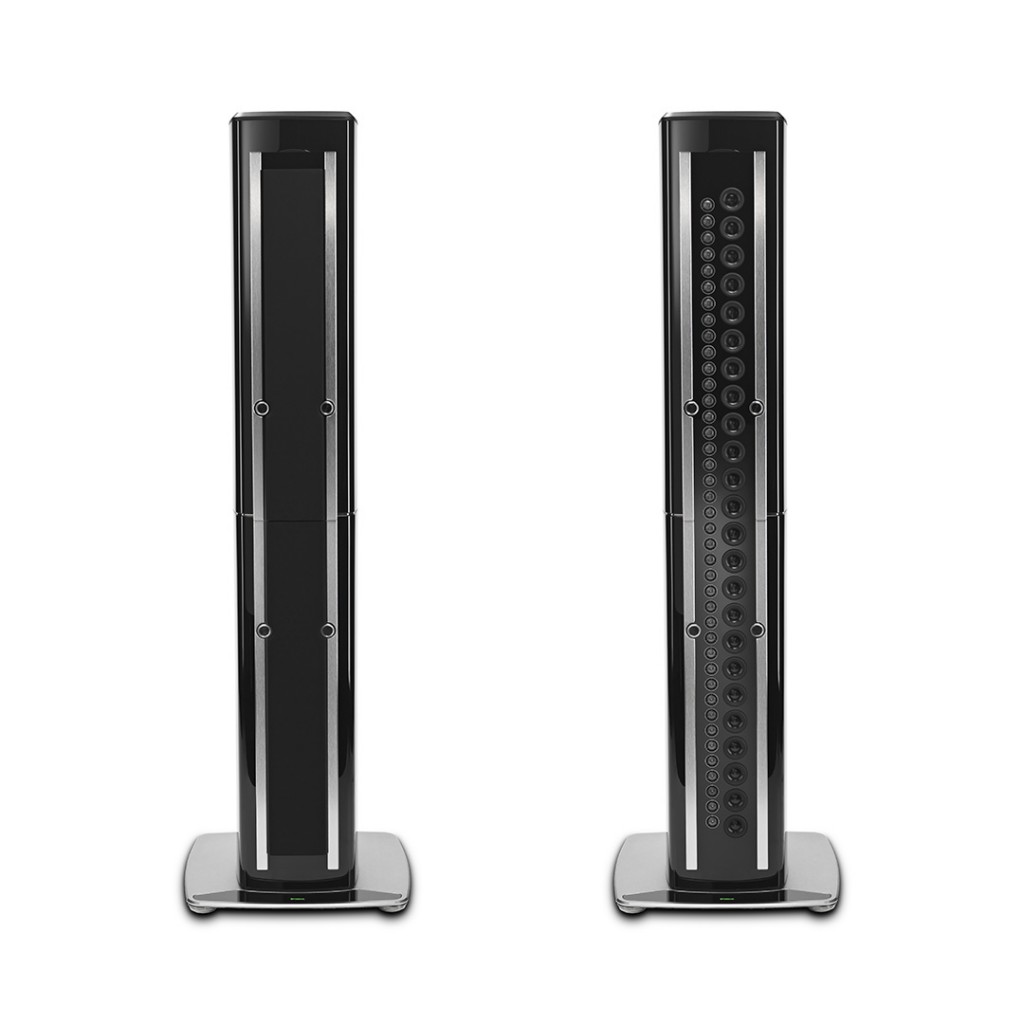 By Dick Tan
Audio Perfectionist, the Malaysian distributor of the prestigious range of McIntosh audio systems will be fielding the recently-introduced XRT 1.1K speaker systems, among others, in their booth at the coming KL International AV Show 2019.
According to Kenny Lim of Audio Perfectionist, while visitors can expect to view the complete McIntosh range, the XRT 1.1K will be its main highlight.
Based on its flagship stable mate, the larger-than-life XRT 2.1K, the XRT 1.1K is a slightly scaled-down version at a more approachable asking price.
"Nevertheless the XRT 1.1K is still a beast of a speaker clocking in at over 70″ high X 22″ wide X 22″ deep and it weighs a gargantuan 82kg!" Kenny said.
Rated by McIntosh as a 4-way ported system, the XRT 1.1K features up to four 6.5″ woofers, two 6.5″ lower midrange drivers, twenty four 2″ upper midrange drivers and 40, yes, 40 ¾" tweeters. Perhaps that will stand to give you an idea why the XRT 1.1K, inspite of McIntosh's attempt to present it at a more manageable proportion, is still a massive speaker.
Rated to be able to handle up to 1,200 watts of power input at a nominal 8 ohms impedance, the XRT 1.1K is also of above average sensitivity with 1 watt producing over 89db of sound pressure level.
To give you an idea of XRT 1.1K's ability to handle an unusually wide frequency spectrum McIntosh claims a response of 16 Hz to 45 khz.
To audition McIntosh's XRT 1.1K at the KL International AV Show 2019, proceed to the Executive Lounge booth at Level 1, The Vistana Hotel, Kuala Lumpur, July 26-28.
For further details contact Kenny Lim of Audio Perfectionist Sdn Bhd at 012-2103810.