By Lam Seng Fatt
Surprise, surprise. Creative AV has decided to bring in a hitherto unknown brand in Malaysia – Lyngdorf from Denmark.
There were some hints when Alex of Creative AV posted several articles on Lyngdorf components on Facebook in recent weeks.
Today, he confirmed that Creative AV will be the Malaysian distributor of Lyngdorf products.
"We will be bringing in the Lyngdorf MP-50, TDAI-3400 and speakers. We have just ordered the products and they are being packed to be shipped to Malaysia," Alex said.
According to Lyngdorf's website: "The high-end MP-50 surround sound processor delivers a surround sound experience that outmatches anything in and above its class.
"When it comes to room correction technology, nothing comes close to the MP-50's RoomPerfect, the world's most sophisticated technology for adapting the sound system to your room.
"Other highlights from the MP-50´s exhaustive specifications list include a state-of-the-art HDMI stage with 4K pass-through and HDCP 2.2; support for Dolby Atmos, DTS:X and Auro-3D; 16 balanced XLR outputs for power amplifiers; a voicing tool to cater to personal preferences; fully digital signal processing; and an optional DCI-compliant digital AES/EBU input for integration with digital cinema servers.
"The MP-50 offers full support of Dolby Atmos, DTS:X and Auro-3D, as well as legacy surround sound formats. The processor features 16 balanced XLR outputs and can output 12 unique channels. The remaining 4 outputs can be used for additional speakers or woofers.
"The MP-50 features a built-in media player, which connects to services like Spotify and Airplay as well as internet radio. Through a cabled network or USB connector, you can access your library of music and enjoy it in stereo or as up-mixed to a surround sound format."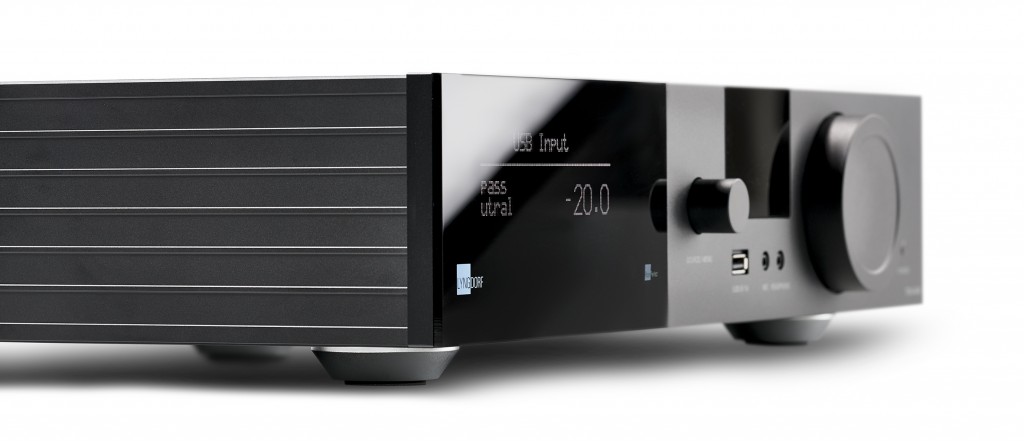 The Lyngdorf TDAI-3400 is an integrated amp with lots of extras.
From Lyngdorf's website: "With extreme audio processing options combined with the most powerful and advanced digital amplifier technology, the TDAI-3400 is the most powerful product from Lyngdorf Audio yet marketed.
"Through the web interface you can perform all setup and operations from the menu system, which allows you to tailor your setup and sound, and the digital crossover allows 3 individual output settings.
"With our proprietary RoomPerfect room-correction software to eliminate the negative influence of the listening room, the TDAI-3400 delivers a perfect sound without the need for extensive room treatment.
"A variety of inputs and outputs provide plenty of options to connect your audio and video sources as well as your speaker setup."
It features 7 digital inputs including a balanced AES/EBU, USB inputs for music stored externally and 2 analog inputs for simple analog music sources. Lyngdorf offers an optional module with 4 high-end analog inputs and another optional module with 3 HDMI inputs and 1 HDMI output.
"The TDAI-3400 accepts all media interfaces and features a built-in media player with the highest playback quality. Through your local network or via the USB connectors, you can access your entire library of music through the DLNA/UPnP enabled player. This media player also connects to streaming services like Roon Ready, Spotify Connect, and Airplay as well as internet radio."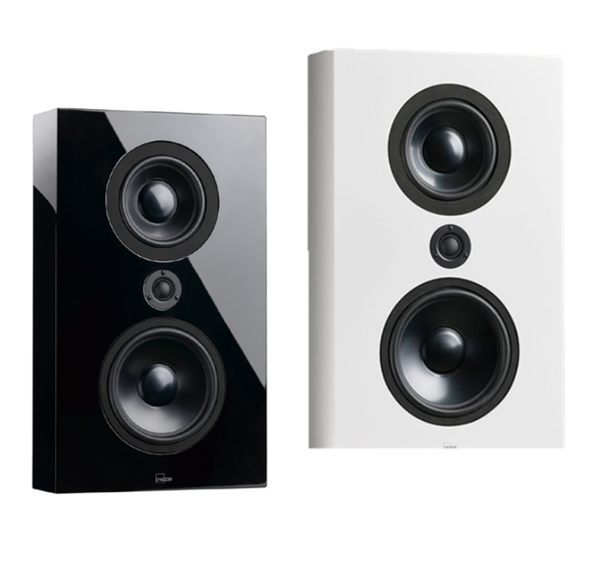 As for speakers, Lyngdorf offers the FR-1 full-range speaker, the MH-2 compact speaker and the BW-2 active sub-woofer. The speakers are quite flat are designed for wall mounting while the sub-woofer can  play up to the very high frequency of 800 Hz in by-pass mode.