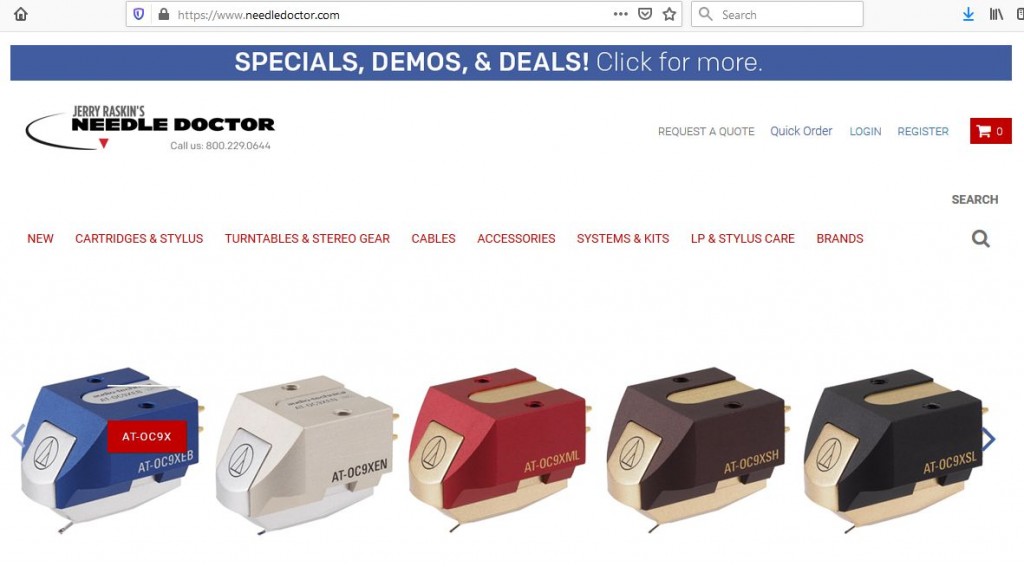 By Lam Seng Fatt
Most audiophiles, especially vinyl spinners, would have come across the website called Jerry Raskin's Needle Doctor (www.needledoctor.com).
There is sad news for audiophiles — Jerry Raskin has closed his website and also his brick-and-mortar store in Dinkytown, Minneapolis, USA.
According to a report in the Minneapolis/St Paul Business Journal written by Dylan Thomas and published on Nov 19, 62-year-old Jerry said he was retiring to focus on making art.
He confirmed that he shuttered the shop's Excelsior Boulevard storefront in recent weeks and was no longer fulfilling orders placed through his website, needledoctor.com.
In the report, Jerry was reported as saying: "It's really a matter of the heart. My heart wasn't there. The money was good, I can tell you that."
His website started off selling cartridges, phono preamps and turntables. Later he added other components.
The website accounted for about 90 percent of Jerry's total sales.
"There're people all over the world that know my name," he said.
Jerry added that he was not quite ready to sell or part with the name. He said he's fielded several inquiries but "I'm not in a big hurry to sell anything".
"If I was desperate for cash or something maybe I'd do it differently," he said.
Jerry's venture into the hi-fi retailing industry began when he was 21 years old and initially he did not plan to make it a lifelong career.
"When I started the business, I wanted a turntable. That's all I really wanted, I didn't want a business, I wanted a stereo," he said.
The newspaper added that Jerry had some health issues. He recently underwent radiation treatment and chemotherapy for tongue cancer, which he described as "brutal".