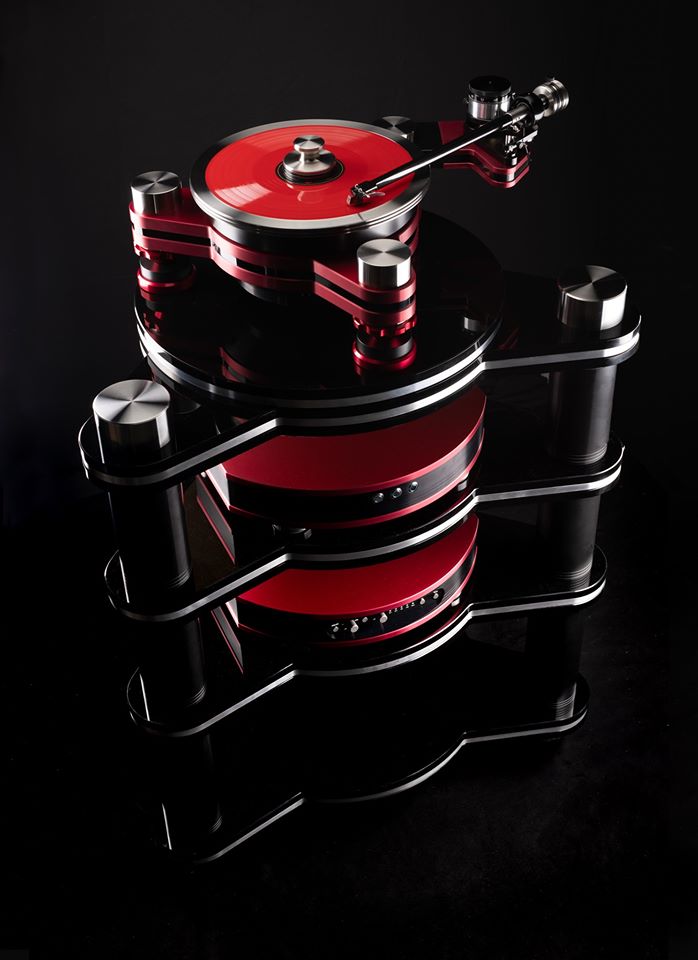 VPI Industries has launched its flagship turntable called the Vanquish at the Capital Audiofest held from Nov 1-3 in Rockville, Maryland, USA.
From reports in parttimeaudiophile.com and stereonet.co.uk, the Vanquish comes with a purpose-built stand that houses the matching power supply and phono preamp, all in a striking ruby colour. The new Vanquish Phono Stage is evolved from VPI's Voyager Phono stage.
The entire system is said to be priced from US$100,000 to US$120,000 and it comes with a 14-inch tonearm called the Vanquish Fatboy tonearm, which is VPI's first 14" 3-D printed tonearm, and the buyer can choose between a unipivot or a gimbal bearing. The tonearm, which uses Nordost tonearm wire, is mounted to an all-new Vanquish layered-armboard (aluminum, acrylic, aluminum) and three tonearms can be set up.
The new state-of-the-art Vanquish Magnetic Direct Drive Turntable is an uber-refined version of the Bespoke (Limited) model — created by VPI founder Harry Weisfeld — known as The Vanquish, according to partimeaudiophile.com.
The Vanquish utilizes technological advancements and features developed for the HW-40 Direct-Drive model's motor, but taken to an ultra-high-end level of cost-no-object design. Motion control circuitry/software, material study, and vibration isolation technology are based off refinements by VPI Engineer Mike Bettinger.