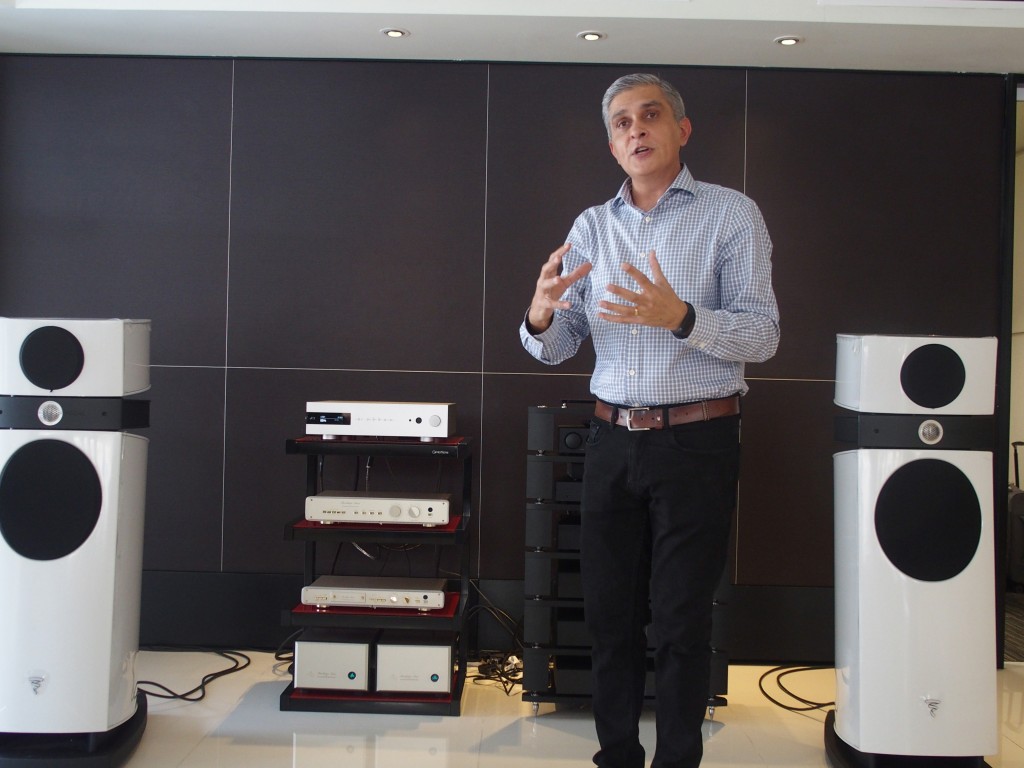 By Lam Seng Fatt
The dCS Bartók DAC was launched this afternoon at Absolute Sound by Raveen Bawa, sales director of dCS.
According to Raveen, the dCS Bartók is an all-in-one system comprising a DAC/streamer/preamp. It comes in two versions – one featuring a headphone module which offers a balanced and an unbalanced output. This marks dCS' foray into the world of head-fi.
Raveen said the Bartók uses the seventh generation of dCS' famed Ring DAC which was originally designed for the Rossini series. This places Bartók third in terms of sound quality in the dCS range after the Vivaldi and Rossini series.
Bartók plays music through an array of industry-standard USB, AES or S/PDIF digital inputs. It can stream over Ethernet from a NAS drive or online music services such as TIDAL or Spotify, and from Apple devices via Airplay. The network interface can perform full MQA decoding and rendering.
It upsamples all music files to DXD by default or DSD as the option. It can handle PCM files up to 24bit 384kHz and DSD up to DSD128.
During the launch, Raveen streamed four tracks using his iPad to control the dCS Bartók via an app. One was a CD rip from a NAS placed in the room behind the demo area, the second was a DSD64 file from an external solid-state hard disk connected via USB, the third was a track from Tidal while the last track was from YouTube, possibly of MP3 quality.
Of the four, the DSD track sounded the best.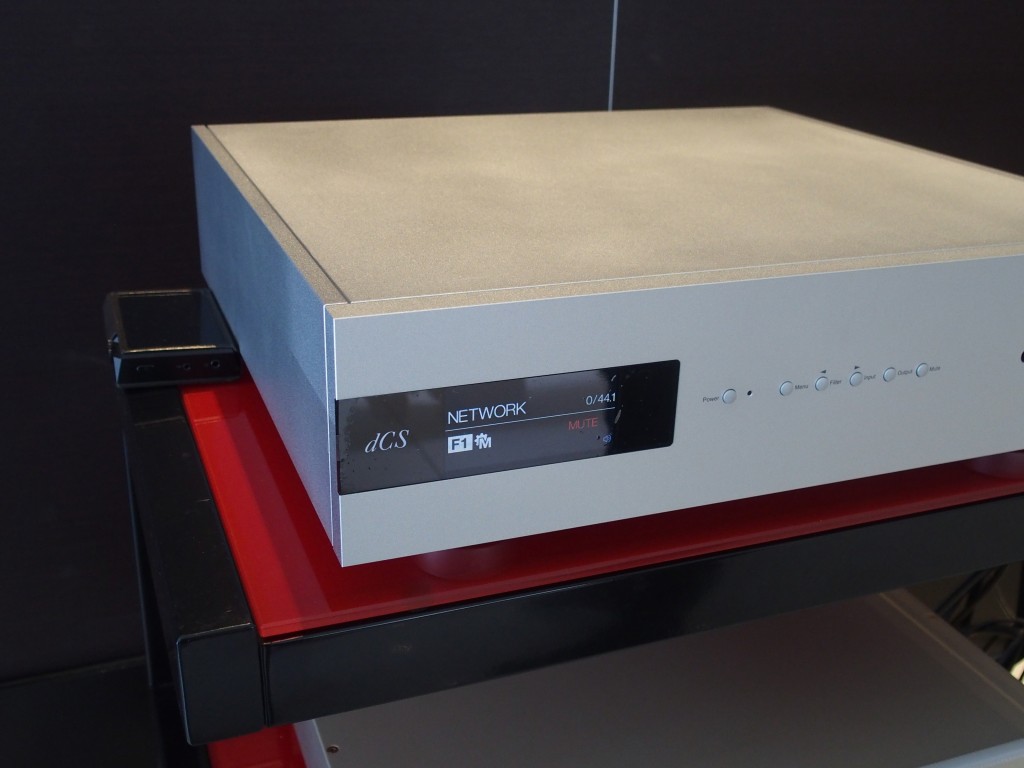 Raveen said the Bartók can be upgraded via firmware updates, but dCS is not like other manufacturers which offer up to OctoDSD and PCM up to 32/768.
dCS will only offer upgrades when they are certain that there are discernible improvements in the upgrades.