by Venoth Nair
Hailing from Austria, Pro-Ject has a somewhat strong presence when it comes to the analogue community with its legendary assortment of high performance, cost effective turntables (the Debut Carbon being the most prevalent). Contrary to its reputation however, the brand also has a rather extensive list of digital components such as DACs and digital sources as well as other mainstay hi-fi components. The DS2 Line of components sits a little up on the midrange from the house with a focus on providing maximum functionality with a pocket friendly price tag. Today we'll be looking at the Pre Box DS2 Digital which is a combination of a DAC and Preamp in squeezed into one pretty case.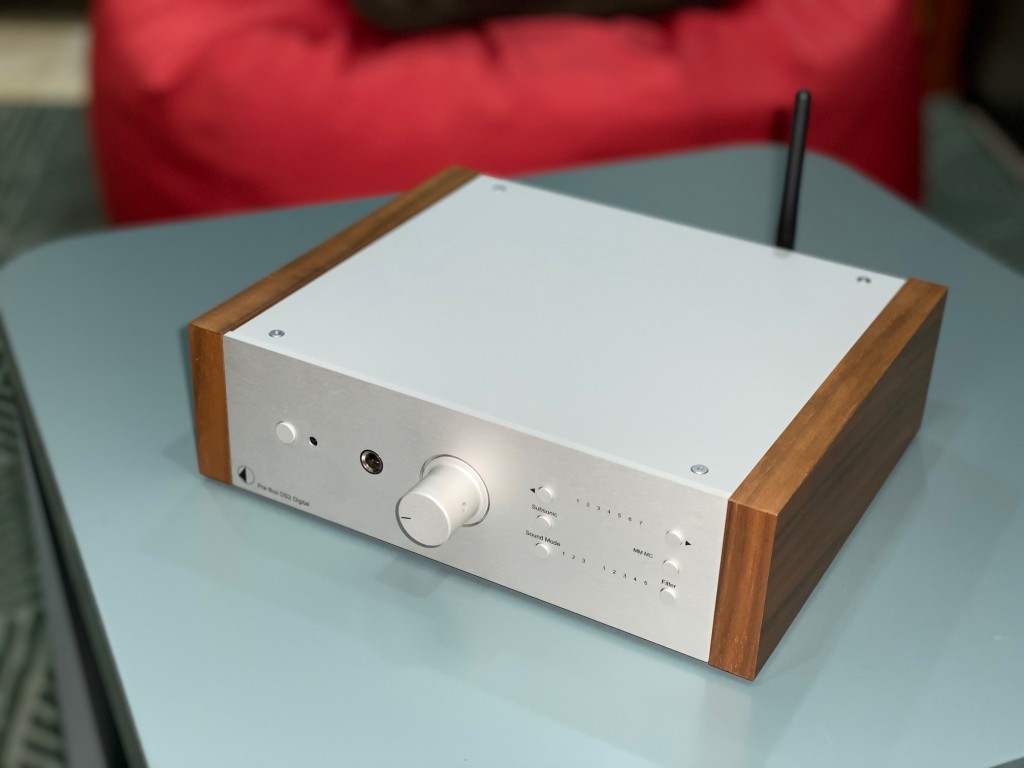 Speaking of which, the casework for the Pre Box DS2 Digital is a cross between a midi and mini sized component with a width of 206mm and a depth of 220mm. There is a version that comes with wood side panels for that vintage hi-fi look and feel which adds a smidge more width to a new value of 240mm. Weight is just over 1.5kg for the standard and precisely 2kg for the unit with some bark. The aluminum/metal sandwich chassis also comes in 2 color options, silver and black, with the additional side panels having a further 3 options of wood (Walnut, Rosenut and Eucalyptus) to suit tastes. This means you could have 1 of 8 possible combinations making this quite flexible when it comes to décor matching.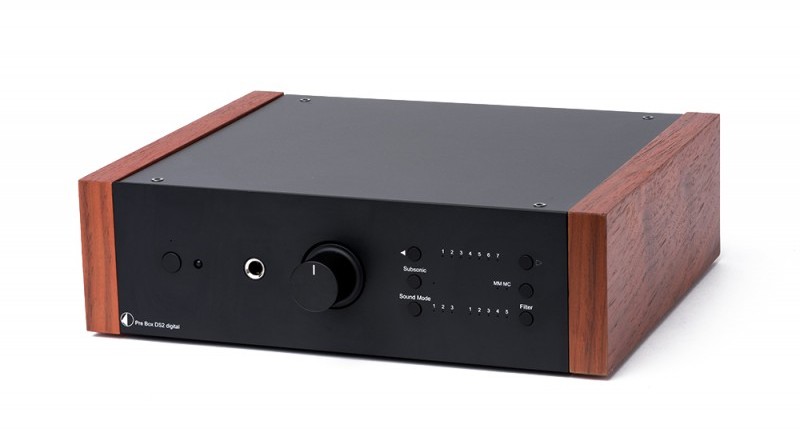 The list of features that come with the Pre Box DS2 Digital far exceeds the units diminutive footprint, with a host of connectivity options (7 inputs total for both digital and analogue), the Pro-Ject is meant to be a hub for all your source equipment. All that's needed to complete the system is an amplifier and a pair of speakers. The Pre Box DS2 Digital could, if you wanted it too, perform as just a DAC thanks to its bevy of digital inputs and let your integrated amplifier perform all the heavy lifting. There is a single coaxial input, 2 optical (TOSlink) inputs, a type B USB connection and also wireless Bluetooth which supports AptX. The last input is a phono stage (naturally being a Pro-Ject after all) which supports both MM and MC type cartridges.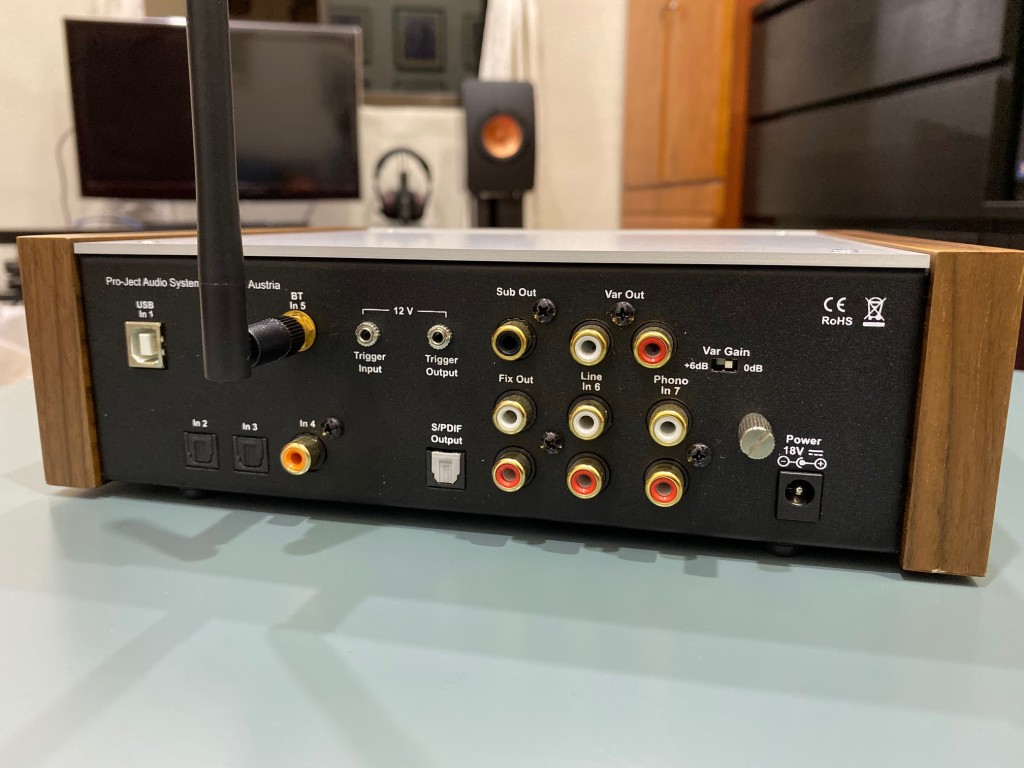 On the inside, the DAC of choice is an AKM AK4490 (32-Bit PCM 768kHz / DSD 256) which comes with 5 selectable filter options allowing users to tweak the sound to suit their listening experience. Take note however that these filters are not always available to any source and is subject to the sampling rate of the signal fed into the unit. Only the highest rates (176kHz and above for PCM and all DSD) can utilize all the filter options. Another detail to note is that the unit will only work flawlessly for DSD playback with Foobar2000 so if you're planning to playback music through USB you will need to download this software to do it.
If you're a Spotify user like me, then the Bluetooth wireless connection will probably be your best bet but sadly, this input will not be able to benefit from all those filters and also suffers from poorer sound quality when compared to the wired counterparts. It's still an exciting listen, just not the best the Pre Box DS2 Digital is capable of. The sound signature picked up in my listening sessions, leads the Pre Box DS2 Digital to fall more into a bass bias with deeper notes sounding full and rich. If you have some particularly bright sounding speakers, the DS2 might help to soften that top end and even out the output. The unit also seems to be pretty happy with most genres of music so if you have a diverse playlist, this little box will play it for you with no fuss.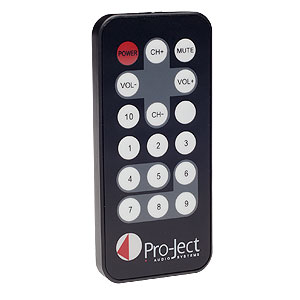 It's true that for its asking price there are fantastic standalone DAC's, phono preamps, headphone amplifiers, preamps and Bluetooth audio players that sound miles better, but you'd be hard pressed to find a component that can do all the above while costing what it does and looking pretty darn good at the same time. The Pre Box DS2 Digital is a competent performer and would fit right into a stylish desktop or small home system for an audiophile who wants good sound without needing to dedicate a room to his or her system. The Pro-Ject Pre Box DS2 Digital price starts from RM 4000 and is sold by CMY Audio & Visual.