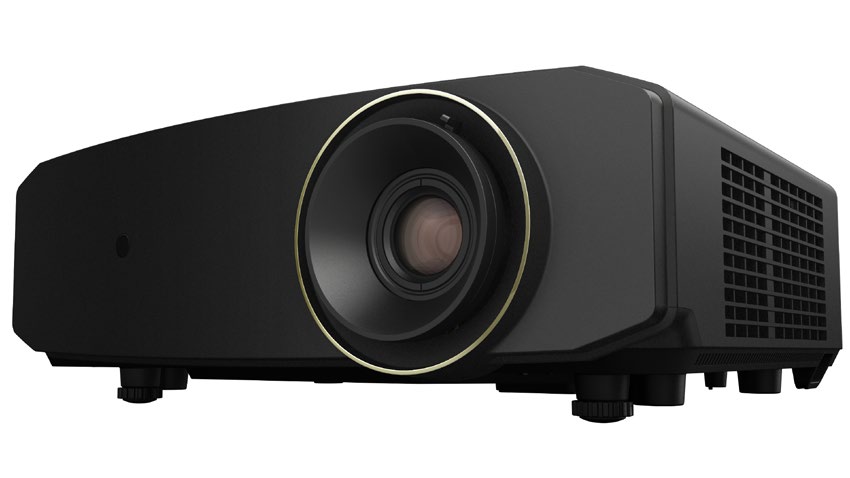 What do you want from a projector these days? High resolution, high brightness and long life? 4K and HDR compatible?
Yesterday JVC announced the JVC LX-NZ3 home theatre projector which offers all that — and more.
The new JVC X-NZ3 projectors will be available in February 2020. Recommended Retail Price is RM17,999.
The new JVC LX-NZ3 also features JVC's Auto Tone Mapping to automatically deliver the best possible HDR images.
The LX-NZ3 uses a BLU-Escent laser light source to achieve 3,000 lumens brightness and long life of up to 20,000 hours, which make the projector an ideal choice for home theatre enthusiasts.
Thanks to the high brightness, total darkness is not required to obtain excellent image quality. Thus the projector can be used in a normal living or family room with high ambient light. Regardless of the room design, the projector delivers high-quality HDR images with wide dynamic range.
The new projector supports HDR content, both HDR10 adopted for UHD Blu-ray and HLG (Hybrid Log Gamma) adopted for broadcast cable, satellite and live TV.
You don't have to worry about switching to handle different dynamic range settings as the LX-NZ3 automatically switches to the optimal
picture mode based on the signal detected.
Since HDR10 content brightness varies greatly from one release to another, the LX-NZ3 is equipped with Auto Tone Mapping that reads content brightness metadata (Max CLL / FALL *2) and automatically adjusts brightness settings based on that information.
However, if the content does not contain mastering data, manual adjustments may be needed.
The LX-NZ3 features lens shift with a wide ± 60% vertical, ± 23% horizontal range, and is equipped with a 1.6x zoom lens that supports a projection distance of 9.8 feet to 15.7 feet for a 100-inch screen.
This flexibility allows placement in a wide range of environments without the need for keystone correction, which can degrade image quality.
With mechanical apertures, there is some delay when adjusting light output, but JVC's laser light source can control light output instantaneously, so dynamic brightness adjustment is possible with little or no delay.
By controlling the output of the laser according to the brightness of the scene, the LX-NZ3 can reproduce images closer to reality. Moreover, when a complete black signal is input, contrast of infinite:1 can be achieved by controlling the laser output.
The LX-NZ3's compact size is in part thanks to its use of the 0.47-inch Digital Micromirror Device, which allows the projector to deliver high-resolution 4K images from a device that can be easily placed on a shelf, on a table or discreetly installed in a living or family room.
JVC offers the LX-NZ3 in either black or white cabinets, so users can choose a color that best works with their room.
For more details, contact Steven Woo of Klingen & Erlesen Sdn Bhd at 03-80513915.