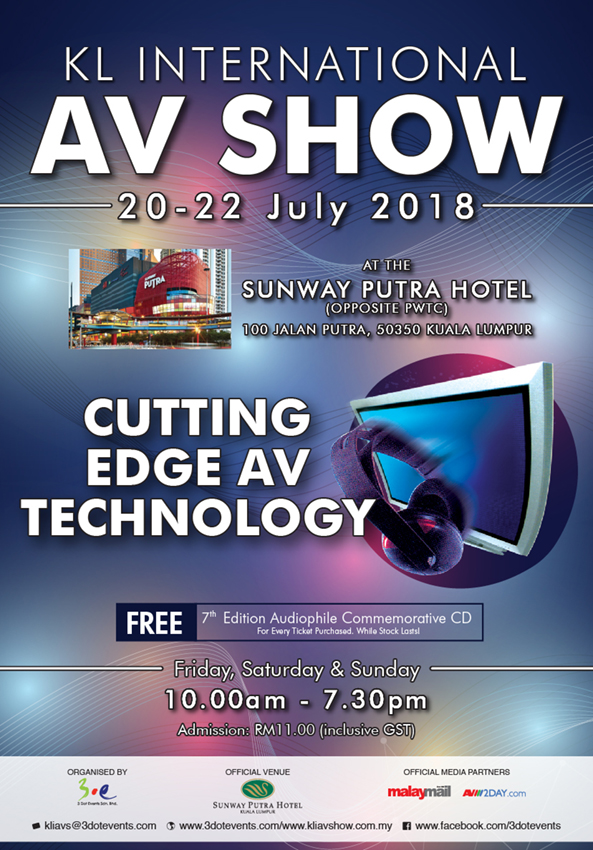 The Kuala Lumpur International AV Show, which has been held in July annually for the past 26 years, has been postponed indefinitely.
However, chairman of 3dot Events Dick Tan, the organiser of the AV Show, said there is a very slim chance it may be held at the end of the year.
Everything will depend on how the COVID-19 pandemic worldwide pans out and if the lockdowns all over are lifted. If the coronavirus outbreak ends and the situation in Malaysia and other countries in the world returns to normal, there is a slim chance the KLIAVS 2020 will be on.
3dotevents sent out a note to "All esteemed members of the AV industry" last night informing them that the company is confirming that KLIAVS 2020, originally scheduled to be held at the end of July, has been "postponed indefinitely".
"Any further plans we might have will depend entirely on the COVID-19 situation, not only in Malaysia but worldwide," 3dot Events said.
Dick Tan revealed that the Malaysian AV industry is "gung ho", but everything depends on the COVID-19 pandemic situation globally. — By Lam Seng Fatt