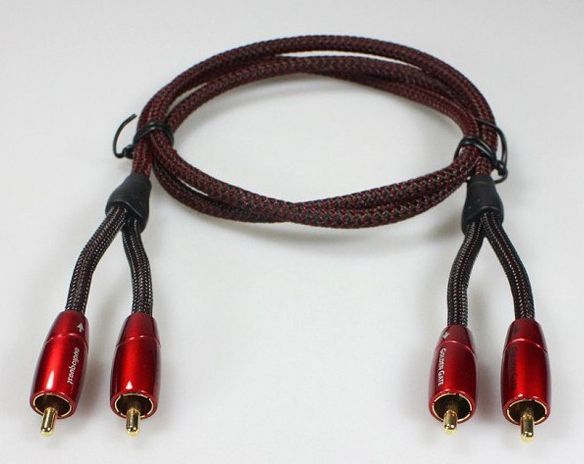 By Dick Tan
As the turntable settles in to a curious acceptance by consumers as a highly viable alternative media, albeit an analogue one in a digital world, the first time adopters are beginning to discover that there is more to a turntable than a simple spinning device that plays a record.
They would also have discovered that one can do much to 'coax' the turntable to produce better audio performance.
We are not talking of trying to improve the performance of tail end 'nasty' budget players hastily put together but of affordable machines, with a decent level of audiophile performance.
Most of these affordable modern turntables you will notice provide at least a pair of sockets at the rear that will allow you to connect the turntable's stereo analogue output to an amplifier. Higher end models have even more output sockets to connect to say, a computer. These features were not available in the 'old' days when the turntable ruled supreme.
Most turntables of that era, irrespective of performance level and cost, usually come with the signal and power cables pre-wired which was a little strange as audiophile analogue cables and interconnects those days constituted a large portion of the audiophile aftermarket sales. When a turntable enthusiast talked of upgrading they usually refer to an upgrade of the phono cartridges or the tonearms. One rarely ever heard of interconnect cables upgrade in turntables then because that would require removing the cable that came hardwired to the turntable – a job that would require some skill or expertise.
As most audiophiles who owned turntables were not technically trained, upgrading a turntables interconnect was simply not done.
It is however still a mystery to me why the manufacturers themselves never thought of offering that option on their decks. From a manufacturing view it could have been done easily enough.

Today's range of turntables are a slightly different kettle of fish. Most makes such as Thorens, Teac, Audio-Technica, Technics, Sony, Denon, Pro-Ject, Yamaha as well as most if not all the ultra high-end brands feature, at the very least a separate power and output sockets. Having said that, it is true that just about every make of today's turntables are plug and play ready in every sense of the word – they already come with phono cables that will enable the user to immediately connect the turntables to an appropriate phono stage.
Possibly, just like me, most of you would have wondered if a better (usually relating to a more expensive) aftermarket cable or interconnect would make an appreciable audible improvement.
A quick chat with Kenny Sea, the head honcho of WKH Distribution, the local importer of Audioquest interconnects, ended up with the arrival of the brand's basic range of analogue stereo RCA to RCA interconnects for the experiment.
What Kenny Sea sent were the RM399 Golden Gate and the RM159 Evergreen. Both are 1.5 metres long nd come with solidly terminated red and and matt green phono terminals.
Undoubtedly the Audioquest interconects will represent an added cost but both returned a certain level of improvement. Well, some may say 'difference'.
What I heard via the phono outputs of a Thorens R-202 turntable was an appreciably quieter background with just a touch more sonic details particularly in the upper bass register which appear fuller yet more detailed.
As no same pair of ears will hear identically, the results will vary from listener to listener.
The gist of this article, if it is not already apparent to all is that the modern turntable while essentially a rehash of an old design, does offer this welcome feature that the vintage version never did. That they do this, in my opinion, is for the better, for it enables those who love analogue LP sound an opportunity to improve the performance level of their turntables. This of course has another added benefit of perhaps opening up the magical doors for newcomers interested in the turntable to the wonderful of hi-fi.
For more details contact: Kenny Sea of WKH Distribution Sdn Bhd at 019-3395186.