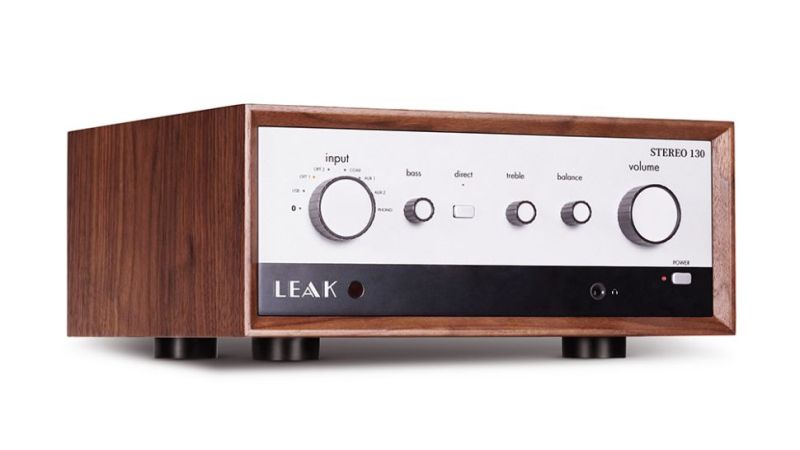 Leak, that old British brand that at one time was among  the top UK brands such as Quad and Sugden, disappeared from the market some 40 years ago. Now, the venerable brand has been revived.
Yesterday, What Hi-Fi? reported that Leak is back with an integrated amplifier called the Stereo 130.
Although it is retro-styled, it incorporates cutting-edge technology in the form of a built-in DAC featuring an ESS Sabre ES9018K2M chip.
The Leak Stereo 130 has a USB input and supports files up to 32bit/384 KHz PCM and DSD256.
It also has three S/PDIF inputs (one coaxial and two optical), plus Bluetooth aptX support.
To make it an all-in-one music centre, it has a phono stage for moving magnet cartridges and a headphone jack.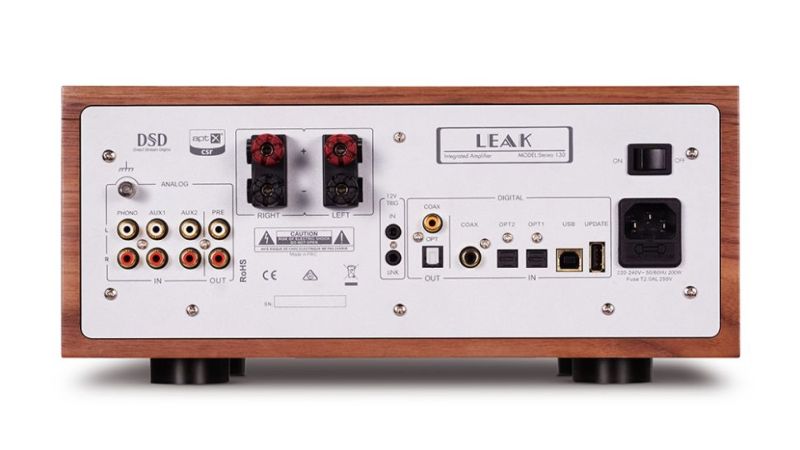 The Leak Stereo 130 is inspired by the Stereo 30, which the original Leak company marketed in 1963 with the claim that it was the first commercially-available fully-transistor amplifier.
"Its new successor carries a similar aesthetic with a real wood walnut enclosure and front panel layout. The resemblance is not just skin deep either. This Stereo 130 carries with it many of the older engineering principles in its circuit design, alongside a set of more modern additions," What Hi-FI? reported.
Leak was apparently bought up by the Hong Kong-based IAG Group which also has brands like Wharfedale, Quad, Audiolab, Mission, Luxman and Castle in its collection.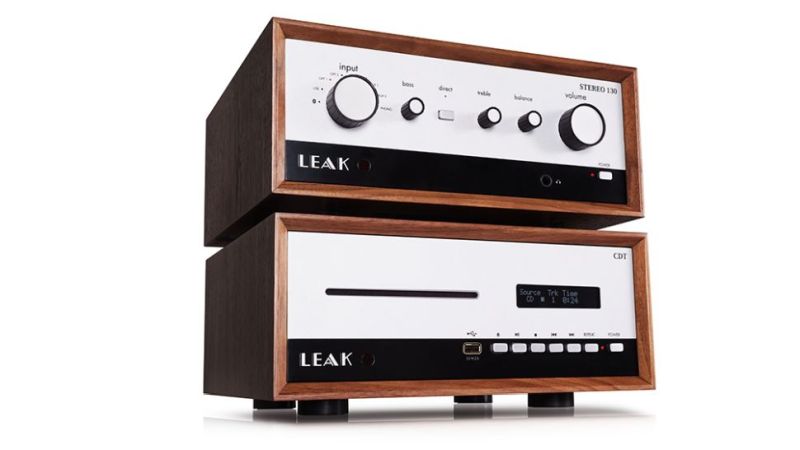 The new Leak's first amplifier will be available in July, priced at £799 with the walnut enclosure or £699 with a plain aluminium casing. There will also be a matching CD transport, the Leak CDT, which is to be available also in July. – Posted by Lam Seng Fatt