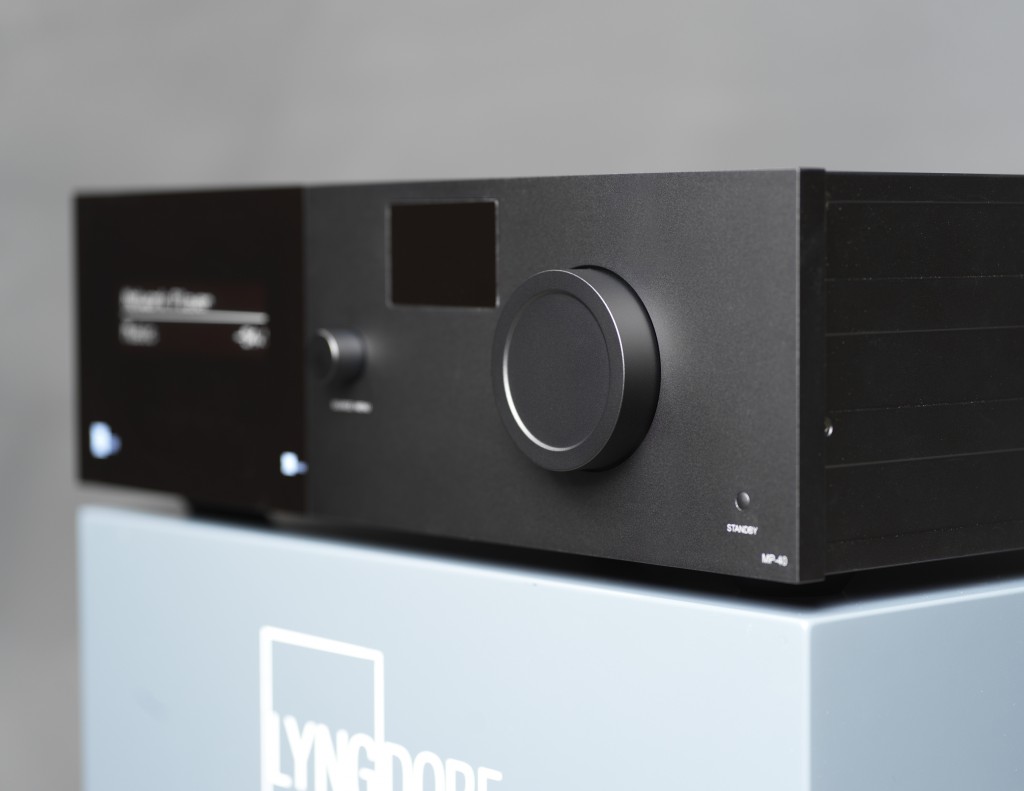 Lyngdorf Audio, the Danish leader in high-performance digital audio, announced the upcoming release of the new MP-40 surround sound processor in an online press conference yesterday streamed from Skive, Denmark.
The new processor, which is an MP-60 without the frills, would be shipping in June or July. So Malaysian AV enthusiasts can expect the local distributor, Creative AV, to bring the MP-40 in by then.
According to the press release, the MP-40 features all the sonic qualities and performance of the flagship model, MP-60, and is easy to install and user-friendly.
"The state-of-the-art MP-40 supports HDMI 2.0b with eARC (Enhanced audio return channel) and Dynamic Lip-Sync. It offers full support of the immersive surround formats DOLBY ATMOS, DTS:X, and AURO-3D, and with Lyngdorf's proprietary RoomPerfect calibration on all channels, it delivers a surround sound experience that outmatches anything in and above its class.

"Allowing a video throughput of up to 18 Gbps, the MP-40 supports full 4K 60Hz video stream including Dolby Vision, HDR10, and HLG. The MP-40 also supports pass-through of the new HDR format for broadcast, HLG (Hybrid Log Gamma). The MP-40 has no forced cooling and utilizes no noisy fans.
"The MP-40 ships complete with RoomPerfect to deliver a perfect musical experience in rooms of all shapes and sizes. Without the need for extensive acoustic treatment, RoomPerfect delivers a sound system with optimal frequency response, seamless level alignment, and bass management that perfectly integrates the speakers and subwoofers," said the press release.
"The new MP-40 offers the legacy performance of the renowned and awarded MP-60, but with features and specifications that make it the obvious choice for small home cinemas and entertainment rooms," said Anker Haldan, Lyngdorf's CCO.
During the online press launch, Lyngdorf CEO Thomas Birkelund spent some time explaining the features of the MP-40. He added that the MP-50 will be phased out.
On whether the timing of the launch was right given that the world is in the midst of the COVID-19 pandemic which has caused a global recession, Anker Haldan said: "In a pandemic like we are facing right now, it is difficult to find the perfect timing. However, we believe it is good to show our customers and partners in our markets around the world, that we are doing well and can produce products even during such strange and hard times. We hope the best for all our customers, partners and their families during the pandemic."
Meanwhile, Alex Lim, owner of Creative AV, said the Lyngdorf MP-40 will be available in Malaysia by July and the recommended retail price will be RM39,000. – By Lam Seng Fatt