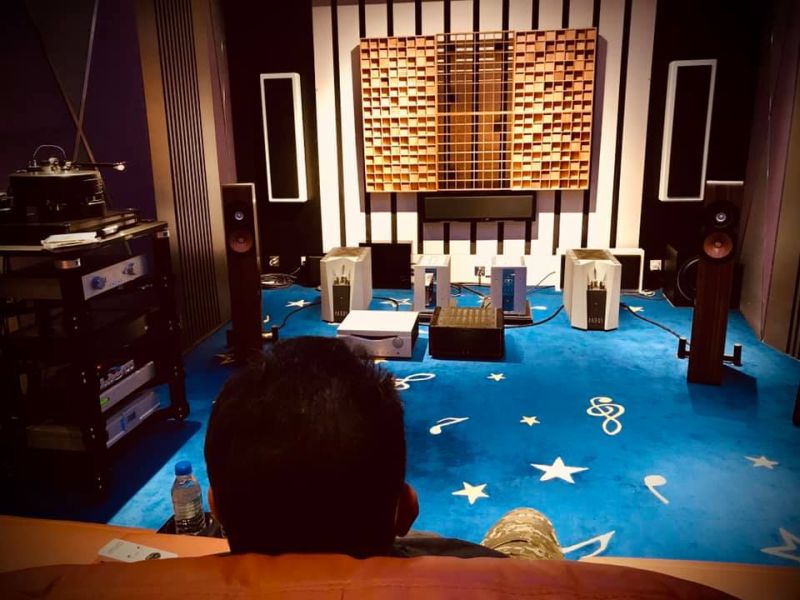 By Lam Seng Fatt
Event management company owner Wilson Teoh, the driving force behind the organizing of an AV show late next year, has come up with the first-ever Personal Shopper service in the Malaysian AV industry.
In short, the service is for someone who is a newbie (or even a jaded old-timer) to hi-fi or AV and would like some guidance on what components to buy. Who does he call? Wilson Teoh himself. He will become the newbie's Personal Shopper and take the newbie around to look at and audition components in dealers in various parts of Malaysia.
Wilson, who is currently based in Johore Baru, said it is possible for a hi-fi enthusiast from other towns to arrange to meet up at some place convenient for him to take on the role of Personal Shopper.
For example, on Monday he met someone from Kuantan in Kuala Lumpur and showed him around the AV showrooms in the city.
Wilson is offering this service under HiFi Shack, a Facebook page which he set up as a hi-fi marketplace for affordable components.
In a Facebook post, HiFi Shack Management Service stated: "Today we are pleased to announce our personal shopper service for hi-fi enthusiasts. A new service for enthusiasts who are searching for a system or components. From the latest amplifier, to the finest DAC, streamers and exquisite speakers, our private shopping assistance has every wish list covered.
"You no longer need to worry about wandering in the hi-fi wilderness trying to decide what to buy and where to purchase it.
"Let HiFi Shack's personal shopper assist you. Our relationship with the dealers will ensure that your hi-fi journey is a pleasant one.
"Just hit us up as it's only a mere PM away. We are always here for you, no matter what your budget may be."
Wilson Teoh can be contacted at:
012-637 2813
m.me/107373060976110
[email protected]