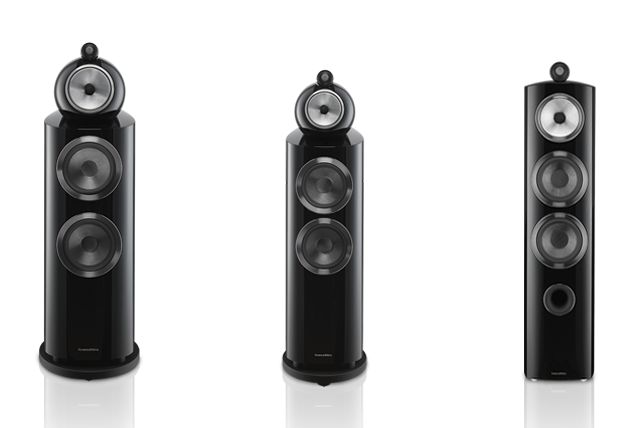 Sound United, the company that owns Denon, Marantz, Polk Audio and many more AV brands has  announced it has entered into a preliminary letter of intent to acquire Bowers & Wilkins.
Kevin Duffy, CEO at Sound United, said in a statement: "Over the course of five decades Bowers & Wilkins built one of the most prestigious brands in the global speaker market with industry-leading acoustical engineering, iconic design and marketing, B&W is a transformative brand and we look forward to the opportunity to finalize the transaction. This reflects Sound United's unwavering focus to achieve its mission of bringing joy to the world through sound."
The proposed transaction remains subject to ongoing discussions, confirmatory diligence, regulatory approvals and other required consents. Sound United and Bowers & Wilkins will release further updates.
Sound United was founded in 2012 and owns one of the world's largest portfolios of AV brands such as Denon, Marantz, Polk Audio, Classe, Definitive Technology, HEOS and Boston Acoustics.
Sound United was last in the headlines last year when it announced plans to acquire Onkyo and Pioneer which later did not finalise.
According to stereo.net.au, in 2018, Sound United also rescued Canadian brand Classé which had been left orphaned by the sale of B&W Group who then owned the brand (and Bowers & Wilkins) to EVA Automation, the current owners of B&W. With the announcement of Sound United's intentions, the B&W and Classé brands may well end up reunited.
This latest news comes amid much speculation that senior technical designers and executives at Bowers & Wilkins responsible for the brand's Formation wireless products, have been successfully approached by Apple and taken positions with the Silicon Valley headquartered company, who appears to have a renewed focus on higher quality audio and streaming devices, stereo.net.au reported.
On March 1, it was reported that B&W had split with Eva Automation but remained bullish about its future. See
http://av2day.com/2020/03/bowers-wilkins-splits-with-eva-automation-remains-bullish-about-its-future/
– Posted by Lam Seng Fatt