Making the Right Connections
by Venoth Nair
If you're an audiophile in this neck of the woods and haven't heard of Vermouth Audio, then you're definitely in need of a little catch up lesson. Hailing from the beautiful island of Bali and championed by Mr. Hendry Ramli, Vermouth Audio has been producing quality cabling for 10 years now. To date the cable company has manufactured a number of highly acclaimed and much loved cables such as the Red Velvet and the Black Pearl series. Vermouth as a brand has even been acknowledged and accredited by many top audiophiles and reviewers from both the east and west for their superlative products which offer outstanding performance at very attainable prices.
Vermouth's philosophy to designing a cable is to use the best possible materials and techniques, based on experience and knowhow, to manufacture a high quality product which strikes a balance between performance and value. The latest Reference Range of products, follow this similar vein and deliver excellent quality and materials at prices which are quite frankly a steal. Even the unboxing experience, a beautiful hard lid type box which houses the cables packed in cloth pouches complete with a cert, reflects the amount of passion and detail put into the product. This is something that as an owner, you would want to show off.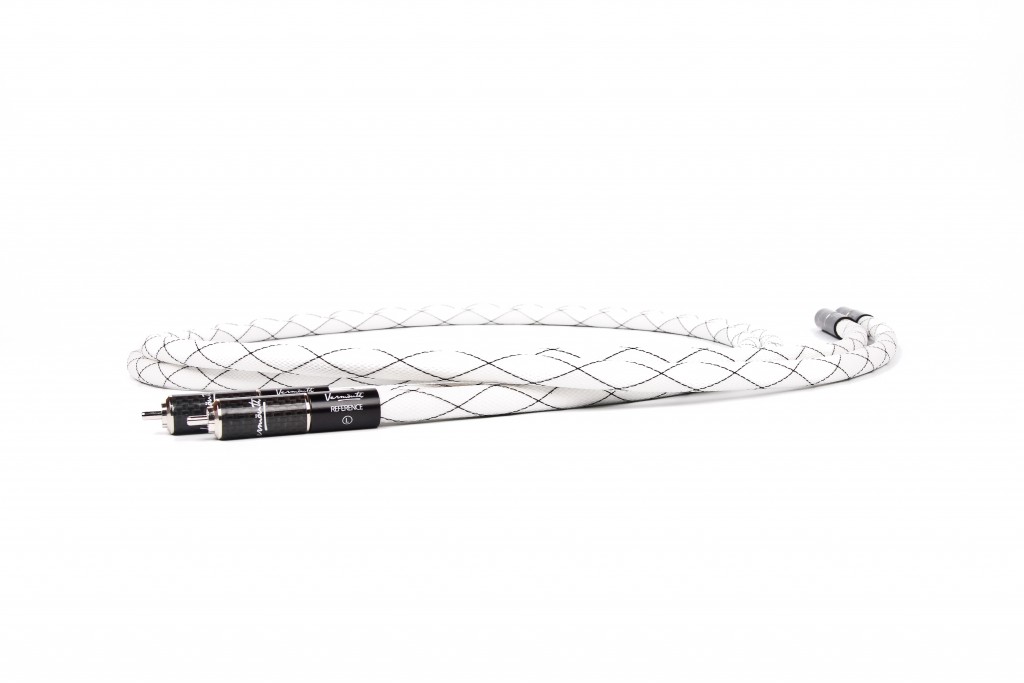 The Reference RCA interconnect from Vermouth is constructed using multi-sized Ohno Continuous Cast (OCC) copper that is a blend of both regular and rectangular types. These cores are then protected with a PTFE tape which is reinforced with Cu Mylar and braided OCC copper shield to help keep things protected and in order. It's apparent that Hendry loves the use of copper as a material, as there is an abundance of it found throughout the cables construction. But as the saying goes, "don't knock it if it works", the choice of materials does absolute justice in use, so who am I to complain.
The Vermouth Reference RCA interconnect additionally is, in my opinion, one of the rare cables which has a rather substantial diameter yet remain quite flexible and easy to manage in any kind of installation. My guess is that this characteristic is likely attributed to the jacket material used on the cable which has a unique weave like look that not only protects and maintains flexibility but admittedly look pretty sharp too. There may be some hidden mastery on the underneath of the cable as well allowing this, but cutting open the review unit to find out is definitely not up for discussion. For now, I'm contented with just knowing how flexible it is.
On both ends of the cable, we are rewarded with meticulously crafted carbon fiber encased RCA connectors which are constructed using a fully Tellurium copper direct rhodium plating. The RCA connectors are also of the locking variety for a assured fit which is great news for someone like me who is always worried about whether the connections are secure or not. The connectors are also terminated neatly without any signs of crooked ends or poor workmanship which do happen in some cable terminations. Additionally, each end of the connector comes with a collar that indicates the make, model and L/R channels as the cable does not have color coded ends like most.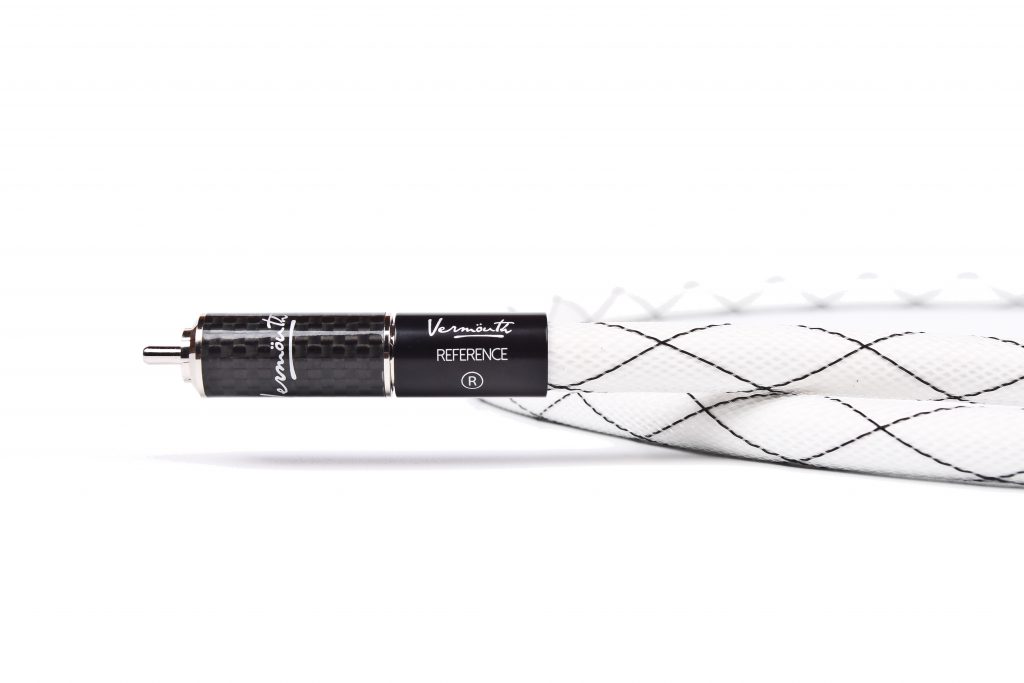 In use, the Vermouth Audio Reference RCA indicates almost instantly, that it's all about details and textures. Minute details start to become more apparent and discernable, but not to a point where it blurs out the entire experience or sounds crowded. There is a finer appreciation for specific instrument harmonics which are communicated well through these cables. Bass also experiences this refinement while maintaining an almost flawless control. The entire experience really does emphasize the "Reference" moniker used in the naming of these interconnects. These cables certainly do bring out the potential of your system to the fore.
In summary, the Vermouth Audio Reference RCA interconnect cables are for those who want to see the clearer picture (or 'hear' to be more precise). Its ability to communicate complex details while maintaining composure is a quality that audiophiles looking to emphasize in their systems will truly appreciate. If 'You' are this person, then these cables should be put into your shortlist as it may be that perfect polish your system needs.
For more information on these cables and other products from Vermouth Audio as well as how to get your hands on them, do checkout their website at www.vermouthaudio.com