by Venoth Nair
All in One
When you think of Cyrus, you're immediately reminded of the unique shoebox-size components that stood out over any other brand. As a child, the one item in particular that left a strong image in my memory was a complete stack of Cyrus components consisting of the preamp, power amps, cd player, DAC and an array of power supplies all stacked beautifully on the brands own proprietary rack (known as the Cyrus Hark), which looks cutting edge even by today's standards.
Making only incremental changes to their existing lineup which has over the years stood the test of time (and ears) constantly impressing with each incremental improvement, Cyrus has on pretty much most occasions not done anything revolutionary particularly with aesthetics. Well, that has recently changed thanks to their latest products from the One Range. The more seasoned audiophile will sense familiarity looking at the range and rightfully so. The One series actually takes design cues from the similarly named Cyrus One which was originally released more than 30 years ago marking the brand's introduction into the electronics foray.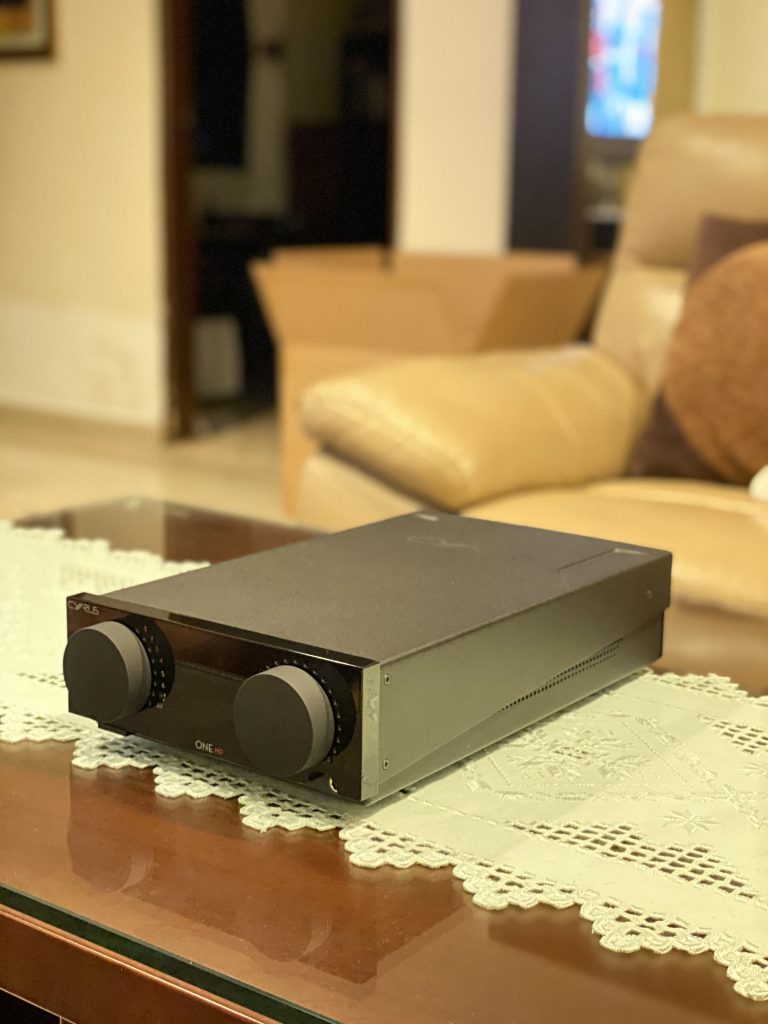 Under the new Cyrus One range, we find 3 integrated amplifiers and a pair of speakers. The first of the 3 integrated amplifiers is the One which was the pioneer of the series and is the all analogue solution with Bluetooth thrown in as an extra. Next, we have the One Cast which is designed to marry the convenience of music streaming services to your hi-fi system with a little smart functionality added. In between these two, we find the One HD which is the model I have with me for review together with the One Linear speakers which work together to create a complete hi-fi system only lacking a source.
The Cyrus One HD is a rather satisfying experience from the moment you pick it up after purchasing it. The packaging looks great and stands out with an all-white box decorated with images of the product in reference to its chassis on the respective sides of the box, pretty neat and clever. The One HD chassis, which has the exact footprint as all other Cyrus components, utilizes a different design instead. The case doesn't feel as dense as the conventional Cyrus range that typically uses a cast aluminium chassis for all its electronics although the unit itself is actually pretty comparative weight wise.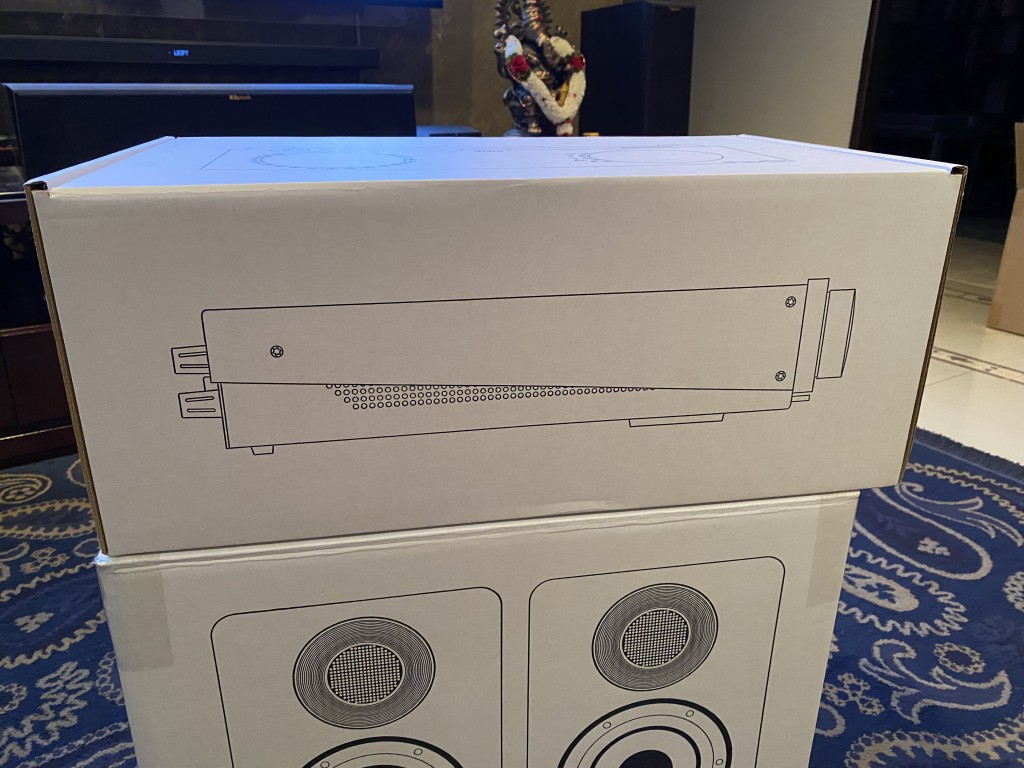 The front fascia is where the biggest change takes place on the One range with a look that is completely different from everything else currently available from Cyrus with a glossy black faceplate with two gigantic knobs on it dotted with LED lights around it. When plugged in and turned on these LED lights put on a little mesmerizing light show before the unit is ready to go.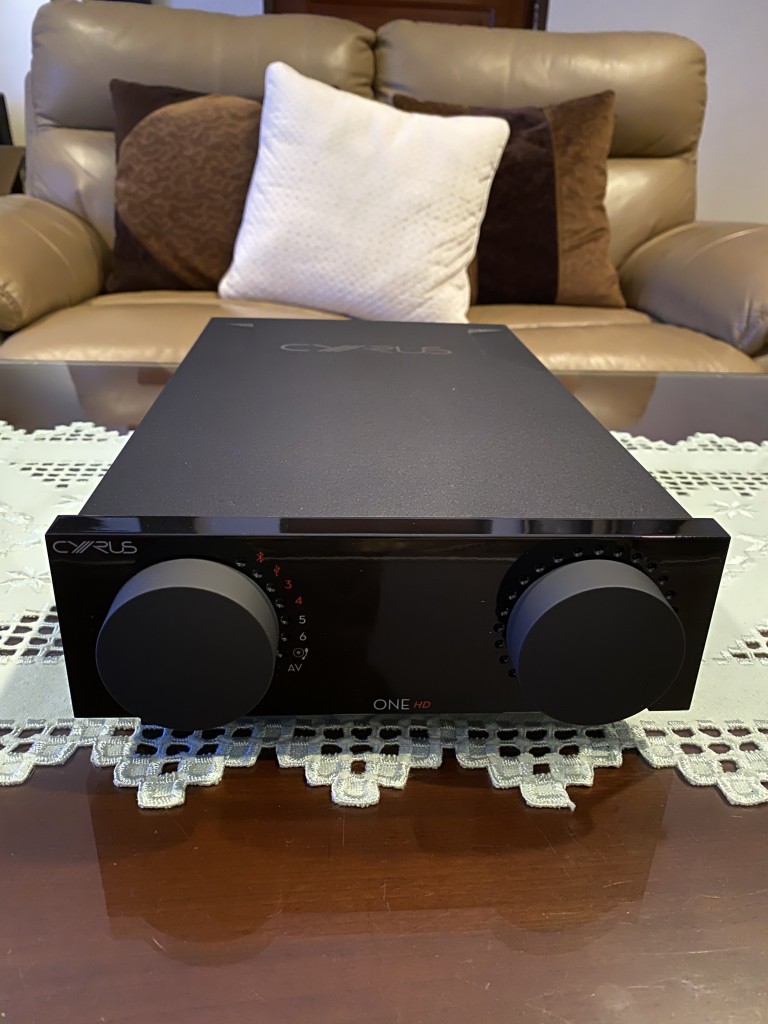 Around back, the Cyrus One HD sports a complement of inputs both analogue and digital which separates this model from the other 2 as it can actually operate as a DAC. There is a coaxial and optical Toslink input alongside an asynchronous USB 2.0 type B input that's capable of both DSD 64 and DSD 128. So those looking to use this in a desktop setup will be most happy. If analogue is more your scene, the One HD doesn't disappoint there either with 3 line-level inputs (one allowing for integration into an AV setup) as well as an MM phono stage. There's even aptX® HD Bluetooth so no matter which way you swing, the Cyrus One HD has got you covered. Worth mentioning also is the inclusion of a headphone output which was actually pretty impressive itself, driving my 250 ohm Beyerdynamic's without breaking a sweat.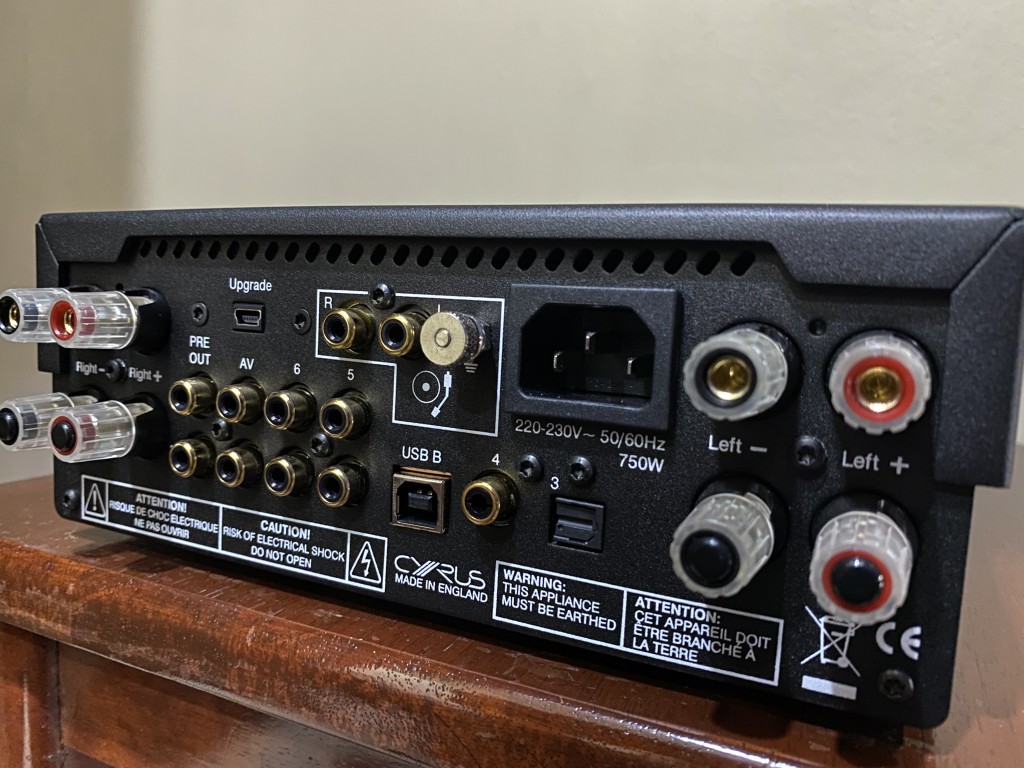 The Cyrus One HD and the One Linear speakers are meant to be a natural pair. There is coherence when the two are combined and its makes for an exciting listen immaterial the content. Anything thrown at it is returned with exuberance while keeping things smooth which is perfect for daily listening. With an output rated at 100 watts into 6 ohms (it uses a hybrid class D amplifier) means that the Cyrus One HD can play at reasonably high volumes.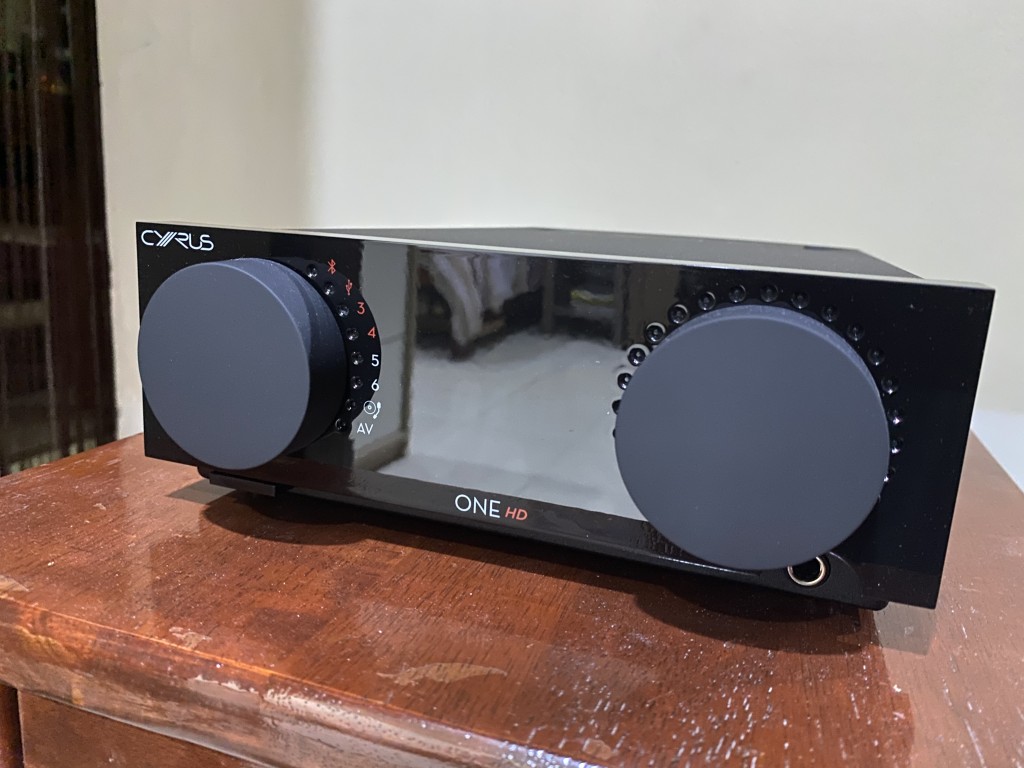 The One HD is however more capable then this combo allows it to be, and this performance headroom is apparent the moment the One Linear speakers are swapped out with a variety of other higher tier speakers. The unit was tested with my KEF LS50 as well as a pair of PMC Fact.3's and what I heard was a clear indication that the integrated amplifier is quite capable of driving these speakers while delivering genuine quality. Tonality and texture are impressive with this unit though I did pick up a slight emphasis on the upper bass which feeds into its warm sounding nature. Some care should be taken on speaker pairing and placement to avoid it from becoming overemphasized or bloated.
To summarize, the Cyrus One HD is a great solution for someone looking to enter the audiophile world or even an audiophile looking to keep things streamlined. Its feature set makes it a cross between a lifestyle product and a bridge linking your desktop setup and hi-fi system. Its simple good looks, superlative functionality and seemingly limitless flexibility make the Cyrus One HD a great option for those in the market for a new integrated. At RM 5,800 the Cyrus One HD represents great value especially when you take into account that the unit is made in England.
For more information on the One HD or other Cyrus products please visit CMY Audio & Visual.