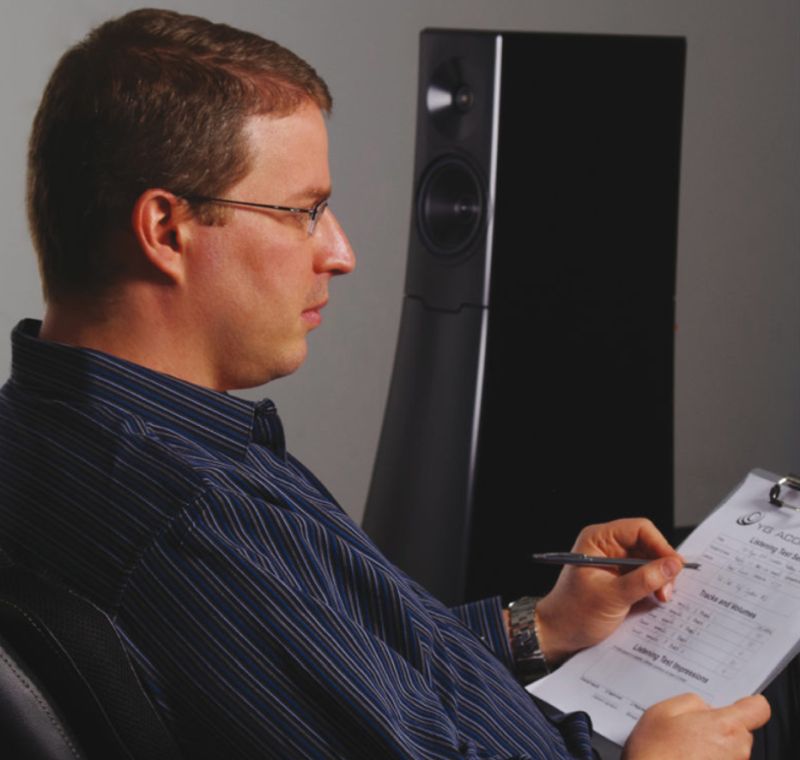 Yoav Geva, the founder of high-end speaker manufacturer YG Acoustics, has departed the company.
His departure was announced by YG Acoustics in its Facebook page.
"YG Acoustics, a world-leading ultra high-end speaker manufacturer located just outside of Denver, Colorado announces the departure of its founder, Yoav Geva.
Mr. Geva launched YG Acoustics in 2002 at age 24. Through the course of 15 years of innovation and hard work he cemented YG Acoustics as mainstay in the global ultra high-end speaker market.
In 2017 Mr. Geva sold YG Acoustics but remaind with the company in an engineering capacity. Under the leadership of CEO David Komatz, YG has expanded its worldwide reach and is now distributes to audiophiles and music lovers in nearly 50 countries.
YG continues to be an innovation firm and a precision manufacturer. In addition to its eight unique key technologies, YG has a roadmap of innovations which will appear in future product releases. Among things to look for are a line-up of more accessible speakers as well as advances in YG's statement model Sonja XV. We can only tease at this time, but stay tuned for a truly unique paradigm shifting offering on the horizon.
All of us at YG Acoustics offer thanks and well wishes to Yoav."
From the YG Acoustics website:
Yoav Geva's love of audio stemmed from this musical upbringing in concert with his father's interest in hi-fi. One day as a teenager, he told his father that he wanted to have speakers that would surpass what they had been using in the home. Wisely, Geva's father purchased some textbooks and supplies, and a passion for speaker design was born.
Not content to accept the compromises of conventional technology, Geva set out to write his own software for speaker design – a design that would factor in the all-important aspects of phase and amplitude response. The program would be the first to produce simultaneous computation for perfect linearity in both domains (frequency response and phase). This software would become the heart of the DualCoherent technology, and YG Acoustics was established in 2002 to implement it.
Over the years, Geva developed all seven of YG Acoustics' additional key technologies: Cabinet (2004), FocusedElimination (2007), ToroAir (2010), BilletCore (2011), ViseCoil (2015) and BilletDome (2016). In addition, he created all of YG Acoustics' speaker models: the legacy Anat and Kipod and the current Sonja XV, Sonja 2, Hailey 2 and Carmel 2. Geva is the recipient of over 100 awards worldwide for his products and technologies.
In 2017, after 15 successful years at the helm of YG Acoustics, Geva decided to refocus solely on his true passion – speaker research and development. He sold YG Acoustics in a multi-million-dollar transaction and now remains on board as Chief Engineer under the leadership CEO David Komatz. Geva now dedicates all of his time to creating YG Acoustics' future technological innovations.
Geva is married to Sonja, and a father of two children: Hailey and Carmel. When he's not happily tinkering in the lab, Geva enjoys practicing taekwondo, cooking, listening to music and playing keyboards.