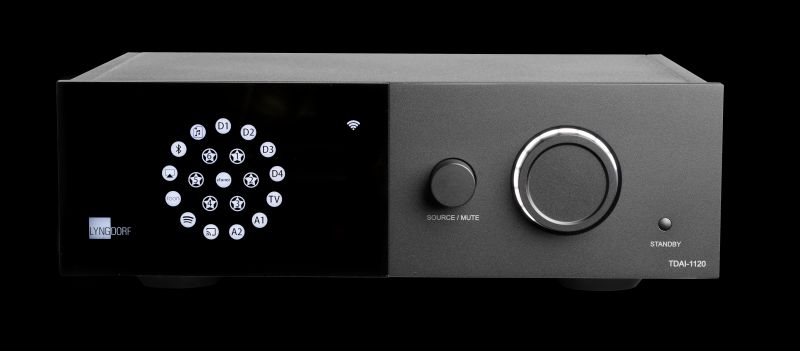 Danish manufacturer of high-end AV processors, Lyngdorf Audio, today launched its smallest streaming integrated amplifier, the TDAI-1120.
The launch took place during a webinar streamed from Lyngdorf's office in Skive, Denmark, at 3pm Malaysian time. Hosting the launch and explaining the features of the TDAI-1120 were Director Product Marketing, Roland Hoffmann, and CEO, Thomas Birkelund.
The TDAI-1120 integrated amplifier is Lyngdorf Audio's most affordable option ever, combining in a single unit preamplifier, all-digital power amplification, crossover network, streaming sources and, crucially, Lyngdorf's proprietary RoomPerfect calibration system for optimal audio playback, even in less than perfect listening spaces.
The product will be shipped to European markets first and is expected to ship overseas from October.
Roland explained that the TDAI-1120 is designed for someone who is not too technical but desires good sound quality.
Embedded software turns the TDAI-1120 into an advanced media player of the highest quality with access to streaming formats, Spotify, Airplay 2, Roon, Chromecast, vTuner net radio, as well as playback of music stored on your local network.
Intuitive control is provided via smartphone, tablet, or computer.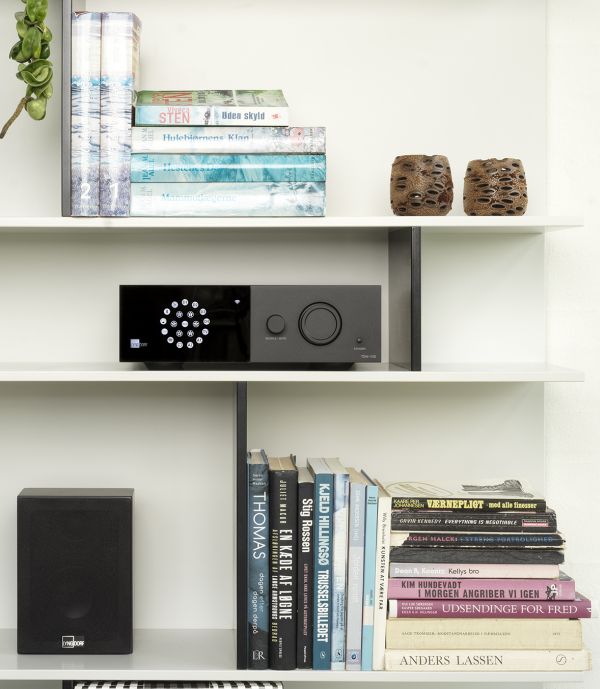 The TDAI-1120 has a power rating at 60 watts RMS per channel into 8 Ohms and 120 watts into 4 Ohms. It uses Lyngdorf's proprietary fully digital amplification.
From steinwaylyngdorf.com: "As conventionally defined, the Lyngdorf TDAI product range does not amplify at all. They are digital-to-analog converters with sufficient power (current and voltage) to drive speakers directly, eliminating hundreds of active and passive components, which are a major source of noise and distortion.
"In Lyngdorf TDAI digital amplifiers, signal processing is handled 100% in the digital domain, allowing pure digital processing to deliver the full musical potential. Incorporating the world's most advanced technology, as well as uncompromising component quality, Steinway Lyngdorf creates open loop amplifiers with zero negative feedback.
"The Lyngdorf TDAI amplifiers employ only a single coil and capacitor to create a 60 kHz, second-order low-pass filter, following D-to-A conversion.
"Operating at close to 95%, cool-running efficiency, the Lyngdorf TDAI amplifiers generate virtually no heat. Requiring no heatsinks for heat dissipation, the amplifiers are extremely lightweight with a stylish, sleek exterior.
"To decrease volume, the output voltage of the power supply is simply reduced. This means that the volume control includes no active circuitry, making it an ideal method for uncompromising volume control."
The TDAI-1120 is a petite component and measures 3.98″ X 11.8″ X 10.3″ and weights 8kg. – Posted by Lam Seng Fatt